Economic Damages Expert Witness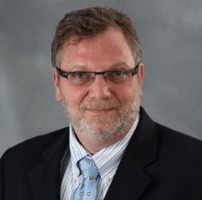 DMA Economics
4 Lynwood Ct.
Cortlandt Manor
,
New York
10567

(212) 390-0595

https://www.dmaeconomics.com/
► Contact DMA Economics
Expert Witness
Forensic Expert
Litigation Support
Speaker
Don May PhD, CPA is Managing Partner at DMA Economics LLC and possesses over 30 years of experience in consulting, valuation and litigation support as well as researching, publishing and teaching at the university level. His experience includes implementing a broad range of damage analyses and valuations for businesses of various sizes and in numerous industries. Prior to founding DMA Economics, Dr. May was Managing Director at Berkley Research Group and the Principal in charge of valuation and litigation support services for a regional accounting firm, a Managing Director for PricewaterhouseCoopers and a professor at the Massachusetts Institute of Technology - Sloan School of Management.
Dr. May has prepared expert reports and testified in federal and state courts as well as AAA, JAMS, and FINRA arbitration hearings and has effectively communicated as an expert witness testifier and consultant in several multi-million dollar cases.
Dr. May has been published in several distinguished academic and practitioner journals such as The Journal of Finance, The Quarterly Review of Economics and Finance, Hedge Fund Law Review, and is currently an editorial board member of The Journal of Business Valuation and Economic Loss Analysis.
Some examples of recent matters Dr. May has been asked to evaluate, analyze and/or opine on include the valuation of damages related to:
• ERISA and shareholder portfolio mismanagement and fraud damages calculations
• Lost profits and enterprise value resulting from product defects and breach of contract
• Theft of trade secrets, trade dress and other intellectual property
• Hedge fund valuation and hedge fund member interest valuation
• Product mislabeling and false advertising
• Accounting misstatements for private and public transactions
• Securities fraud under SEC Section 10b-5 and Section 11
• Merger and Acquisition valuation disputes
Dr. May has also performed valuations of over 200 closely held businesses and interests in those across numerous industries for financial reporting and estate planning.
Areas of Expertise
Additional Expertise:

Lost Business Value, Theft of Trade Secrets.
Articles Published by DMA Economics
DMA Computes $300M Damages Resulting From Breach of Fiduciary Duty in Retirement Portfolio Accounts
One of the largest employee retirement funds in the country at the time with nearly $1b in assets under management. The fund managers were alleged to have violated their fiduciary duty to maintain proper diversification in the fund by allowing one particular security to make up more than 25% of fund value and up to over 40% of fund value by mid-2015 There were also allegations against the retirement fund managers of failure to prudently divest the security when accounting irregularities became publicly known in late 2015
Read Article
First Ever Class Certification in "Natural" Mislabeling Mascara Matter
The issue Mascara falsely labeled as being natural Label claims "Natural" fibers on mascara are alleged and proven to be false Class action filed and DMA Economics is tasked with computing aggregate damages to the class who purchased the mascara at a premium because they believed it was natural.
Read Article