Injury Biomechanics and Automotive Forensic Expert Witness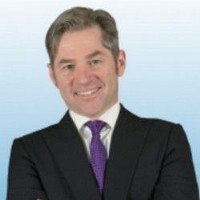 Dr. Craig A. Good, Ph.D., P.Eng. - Collision Analysis, Inc.
100 Wilshire Blvd.
Suite 700
Santa Monica
,
California
90401

(888) 427-2747

https://www.collisionanalysis.com/
► Contact Dr. Craig A. Good, Ph.D., P.Eng. - Collision Analysis, Inc.
Expert Witness
Forensic Expert
Litigation Support
Collision Analysis, Inc. was formed in 1979 to serve a recognized need for specialized consulting services in the area of automotive forensics. We have the experience and expertise to support a multi-disciplinary investigation of vehicle, biomechanical, and human factors from initial investigations to reporting and expert testimony. Our Senior Consultant, Dr. Craig Good, has a Ph.D. in mechanical engineering specializing in injury biomechanics and holds two seatbelt buckle patents.
Services
Collision Analysis, Inc. provides the following services:

- Safety Systems Analysis
Our Company provides analysis of safety systems use, misuse, design, and performance.

• Seatbelt restraint systems in all types of vehicles
• Child restraint systems
• Seat systems
• Airbag supplemental restraint systems
• Bumper systems
• Vehicle crashworthiness
• Helmets and Helmet Testing
• Rollover protection systems
• Personal watercraft steering systems

- Injury Biomechanics Analysis
Our company provides biomechanical analyses of injuries such as those sustained by vehicle occupants, cyclists and pedestrians. We offer advanced analysis using MADYMO, a complex computer program that models human motion and response to impact. MADYMO is used by automotive manufacturers and suppliers of automotive restraint systems.

• Head and brain injury
• Spine injury
• Soft tissue injury
• Abdominal injury
• Extremities injury
• Eye injury
• Auditory system injury
• Trampoline and Foam Pit Injury

- MADYMO Modeling
MADYMO (MAthematical DYnamical MOdel) is a highly complex computer modeling program that can be used to analyze the movement and injury response of the human body to impact. Collision Analysis' experts are skilled in using this powerful tool to enhance biomechanical investigations. MADYMO's uses in forensic biomechanics include the analysis of:

• seatbelt misuse, non-use, and failure
• late airbag deployment
• frontal, side, and rear impact collisions and rollovers
• all-terrain vehicle crashes
• bicycle and pedestrian impacts

- Product Liability Investigations
Automotive product liability issues require specialized knowledge, testing, research, and analysis beyond the normal scope of general accident reconstruction. Our automotive safety systems expertise is paramount in the identification and analysis of product design, performance, and failure. Our consultants are experts at determining the presence or absence of alleged failures and proper usage or misuse by claimant.

• Three-point restraint systems
• Automatic restraint systems
• Lap belt restraint systems
• Seatbelt buckles
• Airbag restraint systems - Deployment, late deployment, non-deployment
• Child restraint systems
• Seat systems
• Braking systems
• Door latch systems
• Tire separation and failures
• Steering systems
• Suspension systems
• Vehicle stability
• Vehicle crashworthiness
• All Terrain Vehicle (ATV & UTV) design and handling characteristics
• Motorcycle and bicycle helmet protection and failures
• Personal watercraft design and handling characteristics
• After market accessories
• Misuse of product
Litigation Support Services

Collision Analysis experts have extensive testimony experience. They have been qualified at various levels of court in over twenty provinces and states.

Our experts have been qualified to testify as accident reconstructionists, injury biomechanists, human factors specialists, and as experts in automotive products and design.
Areas of Expertise
Additional Expertise:

Child Restraint Systems; MADYMO Modeling; Injury Causation; Trampoline Safety; Helmets; Seat Systems; Occupant Kinematics and Dynamics; Collision Reconstruction; Vehicle Crashworthiness; Slips, Trips and Falls; Engineered Component Testing; Personal Watercraft Collisions; Gymnastic Facilities and Adventure such as Trampoline Parks and Foam Pits.
Profile
Collision Analysis experts come from a diverse background with high levels of experience and education to best serve our clients.

Our experts' educational backgrounds include a Ph.D. in Mechanical Engineering with specialization in Injury Biomechanics and an M.A.Sc. in Biomedical Engineering. Past experience ranges from accident investigation and reconstruction to design analysis engineering in seatbelt and airbag manufacturing as well as mechanical equipment design.

Collision Analysis Inc. is committed to integrity and excellence. This is aided by a program of continuing education, active participation in research, memberships in professional associations, and investment in new technologies. Equipped with current technologies, a vast knowledge base, and continued education and research, our company is well prepared to provide you with the expertise you require. With over 35 years experience, our company has developed a client base of law firms, insurance companies, government agencies, industry and fleet operators throughout the United States and Canada.

Collision Analysis Inc. has the expertise, qualifications, and experience to provide in-depth investigation, evaluation and analysis of your case. Our multi-disciplinary approach, considering vehicle, human, and environmental factors, allows our consultants to identify key issues at the onset. In addition to providing expert testimony, our consultants assist clients in the development of negotiation and litigation strategies, and the preparation of questions for direct testimony and the cross-examination of opposing experts.
Areas Served
All States
Dr. Craig A. Good, Ph.D., P.Eng. - Collision Analysis, Inc. in the Social Networks

LinkedIn
Professional Experience
Collision Analysis Inc. and its senior consultant Dr. Craig Good have extensive experience as consulting and testifying experts in the field of accident injury causation and product use, product misuse, product effectiveness, product design, product performance and product failure.

• Motor vehicle occupant protection: airbags, child seats, helmets, seatbelts, seatbelt buckles, seat systems
• Personal watercraft: off throttle steering
• Injury biomechanics: injury causation analysis
• Product liability
Qualifications
Please visit our website for brief biographies of our professional staff. Current CVs are provided upon request.
Articles Published by Dr. Craig A. Good, Ph.D., P.Eng. - Collision Analysis, Inc.
Helmets and Head Injury Protection
A forensic examination of a collision-involved helmet is an important part of many biomechanical head injury investigations. The most common helmets encountered in forensic investigations are motorcycle, bicycle and sport helmets. The following is a brief primer on some of the relevant issues for head injury and helmet investigations.
Read Article