Cybersecurity Expert Witness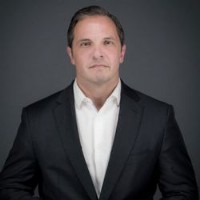 Dr. Eric Cole, CISSP
44651 Provincetown Dr
Ashburn
,
Virginia
20147

(844) 732-2624

https://secure-anchor.com/expert-witness/
► Contact Dr. Eric Cole, CISSP
Expert Witness
Forensic Expert
Litigation Support
Speaker
A computer and cybersecurity expert witness with over 30 years of hands-on experience, Dr. Cole is an expert witness in information technology with a focus on cybersecurity.
Dr. Cole works on a wide range of cases, including IP litigation (IPR, PGR, infringement, invalidity, damages), criminal and civil cases including gross negligence, SEC litigation, and cybersecurity breaches. He has taught at the SANS Institute, Georgetown University, NY Institute of Technology, and has been a guest lecturer at Purdue, MIT, Harvard, and Berkeley. He has his certification in CISSP and created the GIAC certification programs and exams. He served as a member of the Commission on Cybersecurity for the 44th President and is a member of several advisory boards such as the Purdue University Executive Advisory Board.
While working for the Central Intelligence Agency (CIA), Dr. Cole received six exceptional performance awards, and has received the Cyber Wingman award from the U.S. Air Force.
Dr. Cole has many high-profile clients within the U.S. and internationally. He is the author of several textbooks and books, and was inducted into the InfoSec European Hall of Fame in 2014.
Invited speaker for many key organizations, including the Commission on Cyber Security for the 44th President; author of several books; and a senior fellow with SANS.
Litigation Support Services

Dr Cole has testified in federal and state courts. He has testified on cases including Civil, Criminal, Intellectual Property, Gross Negligence, and SEC Litigation.
Areas of Expertise
Additional Expertise:

Computer Investigations, Cyber Breach, Security Management, Security Standards, Cloud Security, Apportionment, Infringement, Meta Data.
Areas Served
Worldwide
Dr. Eric Cole, CISSP in the Social Networks

Facebook

Twitter

LinkedIn
Professional Experience
SysAdmin Audit Network Security, SANS Technology Institute, McAfee, Lockheed Martin, The Sytex Group, Inc., GraceIC, American Institutes for Research, Vista Information Technologies, Teligent, and Central Intelligence Agency.
Licenses
Certifications:
CISSP (Certified Information Systems Security Professional)
Created several of the GIAC (Global Information Assurance Certification) programs and exams
Affiliations
ACM (Association for Computing Machinery)
IEEE (Institute of Electrical and Electronics Engineers)
CSI (Computer Security Institute)
ISSA (Information Systems Security Association)
ICSA (International Computer Security Association)
International Who's Who in Information Technology
CVE (Common Vulnerability and Exposures) - member of the editorial board (by invitation only)
HoneyNet Project - member (by invitation only)
for SANS Institute - author and speaker
Publications
Books
Eric Cole. Advanced Persistent Threat: Understanding the Danger and How to Protect Your Organization. Syngress, 2012.
Eric Cole. Network Security Bible.2nd Edition, Wiley, 2009.
Eric Cole, Ronald L. Krutz, James Conley, Brian Reisman, Mitch Ruebush, Dieter Gollman, and Rachelle Reese. Wiley Pathways Network Security Fundamentals Project Manual. Wiley, 2007.
Eric Cole and Sandra Ring. Insider Threat: Protecting the Enterprise from Sabotage, Spying, and Theft. Syngress, 2006.
Eric Cole. Hiding in Plain Sight: Steganography and the Art of Covert Communication. Wiley, 2003.
Eric Cole. Hackers Beware: The Ultimate Guide to Network Security, New Riders/Sams Publishing, 2001.

See CV for Monthly Column, Selected Whites Papers, and Selected Journal Publications.
Education
Doctorate degree (now Ph.D.) in Network Security, Pace University - 2003

M.S., New York Institute of Technology - 1993
Major: Computer Science
GPA: 4.0/4.0
Honors: Harry Schure Graduate Memorial Award (awarded to one graduating senior)

B.S., New York Institute of Technology - 1992
Major: Computer Science
Minor: Business
GPA: 3.7/4.0
Honors: Graduated Magna Cum Laude, Dorothy Schure Memorial Award, Jules Singer Award, Grace Hopper Award from Computer Associates, Presidential Academic Award (4.0 all semesters), Presidential Service Award, Dean's List, Member of Who's Who Among Students in American Universities, and Member of Nu Ypsilon Tau Honor Society.