Neurology and Otoneurology Expert Witness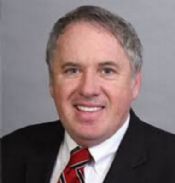 Dr. Gregory T. Whitman
16405 Sand Canyon Ave
Ste 220
Irvine
,
California
92618

(949) 328-4854
► Contact Dr. Gregory T. Whitman
Expert Witness
Forensic Expert
Litigation Support
Speaker
Gregory T. Whitman, M.D., board-certified UCLA fellowship trained neurologist in full time practice, on staff at Hoag Hospital. Previously on staff at the Massachusetts Eye and Ear Infirmary and Brigham and Women's Hospital. In active clinical practice since 1998. One of less than 40 fellowship trained, clinically active otoneurologists in the U.S., specializing in causes and treatment of dizziness; vestibular, gait and balance disorders and falls.
Special interest also in Geriatric Neurology, previous medical director of an Alzheimer disease clinic at UC Irvine. Former Instructor at Harvard Medical School. Speaker in 2015, 2016 and 2017 at the long running Harvard Neurology Annual Update CME course. Former Neurology Residency Program Director. Co-author of the book Dizziness: Why You Feel Dizzy and What Will Help You Feel Better (Johns Hopkins University Press). Able to opine on all aspects of Neurology with added specialty expertise as above.
Services
Dr. Whitman provides clinical evaluation and comprehensive management of cognitive impairment, including identifying risk factors, preventative care, monitoring cognition, and early detection, diagnosis, and treatment of Alzheimer's disease and related disorders at Hoag Health Center Irvine.
Litigation Support Services

Dr. Whitman has over 10 years' forensic experience, including depositions and testimony in state and federal court. Has never had testimony excluded.
Areas of Expertise
Alzheimer's Disease
Audiology
Biomedical
Brain Injury
Concussion
Dementia
Independent Medical Exams (IME)
Medical Malpractice
Neurology
Neurophysiology
Neuropsychology
Otolaryngology
Otoneurology
Parkinson's Disease
Physiology
Stroke
Traumatic Brain Injury (TBI)
Vestibular Disorders
Additional Expertise:

Neuro-Otology / Neurotology, Memory and Cognitive Disorders, Dizziness, Vertigo, Gait and Balance Disorders, Wrongful Death.
Dr. Gregory T. Whitman in the Social Networks

LinkedIn
Licenses
1998 - California Medical License
2000 - Diplomate, American Board of Psychiatry and Neurology (Neurology)
2010 - Recertified in Neurology
2010 - Massachusetts Medical License
Affiliations
American Academy of Neurology
Awards & Honors
1988 - Dean's List, Cornell University
1994 - Scholar in Medicine, University of Connecticut
2002 - Excellence in Teaching Award, UC Irvine College of Medicine
Education
Medical Education - University of Connecticut (Medical School)
Internship - Boston University School of Medicine (Medicine)
Residency - Boston Medical Center (Neurology)
Residency - Tufts Medical Center (Neurology)
Fellowship - Department of Neurology, UCLA (Otoneurology/Neuro-Otology)