Security Expert Witness Services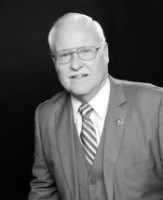 Dr. Henry P. Hambel, PhD,CPP,FACFEI - Hambel Institute
North Carolina
United States of America
-
,
North Carolina

(828) 335-3106
► Contact Dr. Henry P. Hambel, PhD,CPP,FACFEI - Hambel Institute
Expert Witness
Forensic Expert
Dr. Henry P. Hambel is a Security & Premises Liability Expert, Board Certified in Security Management and Forensic Examination.
Services
Dr. Hambel is a security and premises liability expert witness with a specialty focus on: adequacy of security, security consulting, security liability, security guards, security management, security officers, security operations, homeland security, security standards/practice, rapes/sexual assaults, murders, robberies, electronic crimes for private communities, apartments, parking lots, hotels, motels, cruise ships, malls, bars, fast food restaurants, financial institutions, stadiums, public venues, retail, construction sites and other various public and private premises where crime may occur.
Areas of Expertise
Accident Investigation
Airports
Aviation
Background Investigations
Banking
Behavioral Safety
Building Codes
Commercial Litigation
Computer Crime
Construction Injuries
Corporate
Criminal
Crisis Management
Document Examiner
Due Diligence
Electronic Crimes
Employment
Ethics
Executive Protection
Failure Analysis
Firearms
Government
Harbors and Ports
Highway Safety
Homeland Security
Hotel
Industrial Accidents
Investigation
Law Enforcement
Law Firm Consulting
Litigation
Loss Prevention
Management
Personal Injury
Police Procedures
Police Use of Force
Premises Liability
Premises Security
Professional Malpractice
Professional Responsibility
Property Management
Safety
School Violence
Search Engine Optimization
Security
Security Management
Security Negligence
Sexual Harassment
Surveys
Wrongful Death
Additional Expertise:

Security Guard; Security Operations; Adequacy of Security; Security Standards Practice.
Consulting Practice
International
Professional Experience
Former CEO Security Officer/ Detective Agency New York
Highly commended Law Enforcement Officer/Detective, Deputy Sheriff, Park Police
Undercover Narcotics Enforcement Officer with over 40 years of experience in Law Enforcement and Security
Appointed as a Law Enforcement Security Task Force Team Supervisor at the 1996 Summer Olympic Games in Atlanta, GA- the largest peace time security task force ever assembled.
Affiliations
National Association of Chiefs of Police
Federal Bureau of Investigation Infragard Program
United States Secret Service Electronic Crimes Task Force
American Society for Industrial Security
American College of Forensic Examiners Institute
American Board for Certification in Homeland Security
International Police Association
International Narcotic Enforcement Officers Association
Fraternal Order of Police
Retired Detectives' Association
Retired Police Association of New York
North Carolina Sheriffs' Association
National Sheriffs' Association
World Association of Detectives
Qualifications
Board Certified in Security Management, American Society for Industrial Security
Board Certified Forensic Examiner and Fellow, American College of Forensic Examiners
Board Certified in Homeland Security - Security Highest Level V, American Board for Certification in Homeland Security
Certified Community Emergency Response Team, Federal Emergency Management Agency
Board Certified Diplomate, American Board of Law Enforcement Experts
Senior Military Emergency Management Specialist, State Guard Association of the United States
National Advisory Board, National Association of Chiefs of Police
National Advisory Board, American College of Forensic Examiners
Appointed Member of the Federal Bureau of Investigation Infragard Protection Program and the United States Secret Service Electronic Crimes Task Force
Education
PhD Criminal Justice, Pacific Western University
BSc, Pacific Western University
AAS, Suffolk County Community College
Board Certified Fellow, American College of Forensic Examiners Institute
Board Certified Fellow, American Board for Certification in Homeland Security
Board Certified in Security Management, American Society for Industrial Security