Mobile and Wireless Technology Experts, Expert Witness and Consulting Services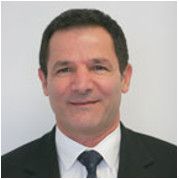 Dr. Jacob Sharony - Mobius Consulting
1488 Deer Park Avenue
North Babylon
,
New York
11703

(888) 829-2457

https://www.mobiusconsulting.com/
► Contact Dr. Jacob Sharony - Mobius Consulting
Expert Witness
Forensic Expert
Litigation Support
Speaker
Mobius Consulting is a team of industry and academic experts with extensive knowledge of mobile and wireless technologies. Our experts are proficient in wireless networking, enterprise mobility, and cloud technologies. Specifically, we specialize in WiFi, LTE, LTE-A, WiMAX, RFID, RTLS, BLE, IoT and M2M.
We provide patent litigation support and expert consulting in mobile and wireless technologies. This includes patent infringement and invalidity analysis, FRAND analysis, writing expert reports, and deposition and testimony in court.
Mobius Consulting has:
- RF Experts
- Mobile Experts (devices, protocols and applications)
- WiFi Experts (802.11)
- LTE Experts (3GPP)
- WiMAX Experts (802.16)
- Bluetooth/BLE (802.15.1) and ZigBee (802.15.4)
- Millimeter Wave (mmWave) Experts
- RFID Experts
- Antenna Experts
- Security Experts (802.1x, Hotspot 2.0)
- Small Cells Experts
Services
At Mobius Consulting, our wireless and mobile experts have served as expert consultant/witness on several patent and class action lawsuits. We provide the following patent litigation services:

- Prior-art research
- Claim interpretation and construction
- Infringement / invalidity analysis
- Writing expert reports
- HW/SW product analysis
- Deposition and/or testimony in court
Areas of Expertise
Communications
Computer
Data Communication
Electronics
Engineering
Engineering Electrical
Mobile Technology
Patent
Software
Technology
Telecommunications
Transportation
Wireless Communication
Wireless Technology
Areas Served
All States
Dr. Jacob Sharony - Mobius Consulting in the Social Networks

Facebook

Twitter

LinkedIn
Professional Experience
Our company's chief expert is Dr. Jacob Sharony, a more than 25-year technology and business veteran, renowned for his expertise in mobile and wireless technology strategy. He is an adjunct professor at Columbia University, teaching wireless technologies and applications. He has over 50 patents issued and pending, has published extensively in prestigious journals and conferences, and has served on several government expert panels.
Publications
List of Publications
https://www.mobiusconsulting.com/publications
Professional References
List of Issued/Pending Patents
https://www.mobiusconsulting.com/patents
Education
Columbia University, New York, NY
PhD, Electrical Engineering, 1993.
M.Phil, Electrical Engineering, 1991.

Tel Aviv University, Tel Aviv, Israel
MBA, Recanati Business School, Finance and Marketing, 1989.
BSc./MSc., magna cum laude, Electrical Engineering, 1984.