Obstetrics and Gynecology Physician Expert Witness and Litigation Support Services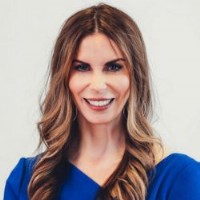 Dr. Lora Princ, MD, MBA
9106 Cold Stream Ln
Eden Prairie
,
Minnesota
55347

(612) 267-2125

https://www.theobgynexpert.com
► Contact Dr. Lora Princ, MD, MBA
Expert Witness
Litigation Support
Speaker
Dr. Lora Princ (pronounced "Prince") is a Board Certified OBGYN physician and Fellow of the American College of Obstetricians and Gynecologists, in full-time clinical practice since 2005. She completed residency training and currently works in the Minneapolis, MN metro area. After 12 years in private practice, she transitioned to an OBGYN hospitalist role in 2016, focusing on high risk obstetrics, antenatal care, and gynecologic emergencies at several local hospitals and health systems. In these roles she is an attending physician and educator for resident physicians and collaborates with Family Medicine and Midwives. She is an OBGYN Department Chair and Medical Director of OB In-house Call Program. In 2022 she earned the MBA degree with an emphasis in Healthcare Administration. In addition to an active clinical practice Dr. Princ is a Specialty Peer Reviewer for an Independent Review Organization performing utilization management, chart reviews, and managing provider appeals.
Services
Dr. Lora Princ provides expert witness services in Obstetrics and Gynecology with a focus in Obstetrics, Antenatal Care, and Labor Management.
Litigation Support Services

Dr. Lora Princ is available for general medical questions, Affidavit of Merit, Expert Statement, Deposition, and Trial. She is a reliable and efficient consultant and medical expert for both plaintiff and defense.
Areas of Expertise
Additional Expertise:

Obstetrical Complications; Vaginal Birth After Cesarean Delivery (VBAC); Gestational Diabetes; Macrosomia; Shoulder Dystocia; Uterine Rupture; Labor Management; Birth Center; Midwife Deliveries; Vacuum Deliveries; Induction; Fetal Demise; Macrosomia; Cesarean Section; Safety Culture; Utilization Management; Healthcare Fraud; Pitocin; Labor Induction; Labor Augmentation; HIE; Hypoxic Ischemic Encephalopathy; Cesarean Hysterectomy; Miscarriage; Fetal Loss; Labor Complications; Delivery Timing; Premature Rupture of Membranes; Pregnancy Loss; Fetal Demise; High-Risk Obstetrics.
Profile
Dr. Lora Princ is a board-certified OBGYN and fellow of ACOG, in practice in the Minneapolis metro area since 2005. She received her MBA with a focus in medical management in 2022. She has worked in private practice as a clinic part-owner for 11 years and has been an OBGYN hospitalist since 2016 with a focus on high risk obstetrical patients. Dr. Princ is organized and efficient, and her MBA training has honed her ability to analyze data and extract both system and medical/ provider factors that are relevant for malpractice cases. In addition, she performs utilization management reviews and is a peer reviewer, making her uniquely qualified to identify healthcare fraud and waste.

Dr. Princ's flexible schedule allows her to efficiently review large amounts of documents and create timely, thoughtful expert opinions. She is an OBGYN Medical Director and Department Chair with experience in peer reviews, credentialing, and utilization management. She works with medical students and residents and is a consultant to family medicine physicians, certified midwives, and community midwives. Dr. Princ is experienced in transfers from failed home births and birth centers with resulting complications. She has completed the SEAK "Expert Witness in Medical Malpractice" course and more totaling over 30 hours of expert witness training.
Areas Served
All States
Dr. Lora Princ, MD, MBA in the Social Networks

LinkedIn
Professional Experience
Attending Physician to Residents & Students
Medical Executive Committee
Multiple Medical Director Positions
OBGYN Hospitalist
Private Practice Partner
Utilization Management & Specialty Peer Reviews
Licenses
Minnesota State Medical License since 2005
Affiliations
American College of Obstetrics and Gynecology (ACOG), Fellow
Minnesota Medical Association
American College of Physician Advisors
American College of Physician Leadership
Society of OB/GYN Hospitalists
Qualifications
American Board of Obstetrics and Gynecology, Fellow
Professional References
Available on Request
Education
MD: University of North Dakota
OBGYN Residency: University of Minnesota
MBA/ Healthcare Administration: University of Massachusetts Amherst, Isenberg School of Business