Cardiology Expert Witness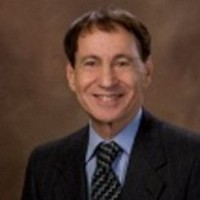 Dr. Philip E. Newman
1880 Park Newport #305
Newport Beach
,
California
92660

(949) 689-2249
► Contact Dr. Philip E. Newman
Expert Witness
Litigation Support
Dr. Philip E. Newman is a board-certified cardiologist with over 43 years of practice experience involving non-invasive, invasive, and interventional cardiology. My initial position was as an academic cardiologist at a medical school as Director of the cath lab and acting Chief of Cardiology at a teaching hospital, with patient care, teaching and publishing responsibilities. Following 3 years in this position I was in fee for service practice for 7 years, then in practice combining fee for service and managed care patients for 22 years.
Services
Dr. Philip Newman offers expert witness services as a cardiologist, including case reviews, writing affidavits, reports and rebuttal reports, helping and advising attorneys as to understanding medical issues and re questioning of opposing participants and experts, testifying at depositions and testifying at trials
Litigation Support Services

Dr. Newman provides unbiased and impartial expert testimony and litigation support services for plaintiff and defense attorneys.
Areas of Expertise
Angioplasty
Arrhythmias
Cardiac Catheterization
Cardiology
Cardiomyopathy
Cardiovascular
Coronary Angiography,
Echocardiography
Heart Diseases
Additional Expertise:

Coronary Arterial Angioplasty; Valvular Heart Disease; Congenital Heart Disease; Congestive Heart Failure; Conduction Disturbances; Shock, Stress Testing; Pre-op Cardiac Evaluation.
Profile
Following Medical Residency I served as a physician in the US Army Medical Corps as a Major, serving in Vietnam from Aug '71-Aug '72, where I was awarded the Bronze Star, and at Fort MacArthur, California, from Aug '72-'73. In September '05 I served as an invited lecturer and consultant at one of the two largest teaching hospitals in Japan.

Over the last 37 years I have served as an expert witness in 170-175 medicolegal cases, working with both the plaintiff and defense sides, and I have received uniformly excellent feedback from all of the attorneys with whom I have worked.

Currently, I am a Clinical Associate Professor of Medicine engaged in part time clinical practice and teaching of Post-Doctoral fellows in cardiology at the University of California Irvine/VA Hospital Long Beach, California.
Licenses
Licensure: Virginia; Wisconsin; California; Colorado; Illinois

Certification: Diplomate, American Board of Internal Medicine
--Internal Medicine

Diplomate, American Board of Internal Medicine
--Cardiovascular Disease

Professional Fellow, American College of Cardiology
Affiliations
Fellow, American College of Cardiology
Member, American College of Physicians
Education
1960-1964 B.A., Brown University, Providence, Rhode Island
1964-1968 M.D., University of Virginia School of Medicine
Charlottesville, Virginia
1968-1969 Intern in Medicine, Maimonides Medical Center
Brooklyn, New York
1969-1971 Resident in Medicine, University of Wisconsin Hospitals
Madison, Wisconsin
1973-1976 Postdoctoral Fellow in Cardiology and Cardiac Catheterization
University of Wisconsin and Its Affiliated Hospitals
1976-1977 Postdoctoral Fellow in Cardiovascular Radiology
Loma Linda University Medical Center
Loma Linda, California
1987-1988 Postdoctoral Fellow in Percutaneous Transluminal Coronary
Angioplasty, Loma Linda University Medical Center
Loma Linda, California