Forensic Psychiatric Expert Witness and Consultant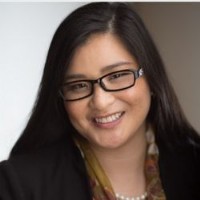 Dr. Pia Quimson-Guevarra
1975 NW 167th Place
Suite 100-20
Beaverton
,
Oregon
97006

(503) 832-9293

https://www.quimsonbh.com
► Contact Dr. Pia Quimson-Guevarra
Expert Witness
Forensic Expert
Litigation Support
Speaker
Dr. Pia Quimson-Guevarra is board-certified in psychiatry and forensic psychiatry. She assess mental health conditions, including anxiety, PTSD, depression, bipolar disorder, and schizophrenia, in the context of comorbid medical issues. She is a certified forensic evaluator with the state of Oregon.
Currently, she works a psychiatrist providing clinical care for a community mental health organization. Her patients consist of individuals who suffer from severe and persistent mental illness, such as bipolar disorder and schizophrenia, that also have a history of forensic involvement. She also has a private practice where she provides clinical care and forensic services.
Previous experiences include performing competency to stand trial and criminal responsibility evaluations at the Oregon State Hospital and providing care to local jails and prisons.
Services
Dr. Pia Quimson-Guevarra provides psychiatric expert witness services, including chart review, consultation, evaluation, and expert testimony in the following topics:

1. Civil Cases

- Civil Commitment
- Psychiatric Disability (IMEs, Social Security Disability, Worker's Compensation, Fitness for Duty)
- Psychiatric Malpractice
- Tort Claims
- Testamentary Capacity

2. Criminal Cases

- Competency to Stand Trial (Aid and Assist)
- Criminal Responsibility
- Competency to Waive Miranda rights
Areas of Expertise
Addictions
Alcohol
Alcohol Abuse
Anxiety Disorders
Attention Deficit Disorder (ADD)
Bipolar Disorder (Manic Depression)
Bone Cancer
Competency
Criminal Responsibility
Dementia
Depressive Disorders
Diminished Capacity
Dissociative Disorders
Drug Abuse
Drug Addiction
Emotional Distress
Fitness for Duty
Forensic Psychiatry
Forensic Psychology
Independent Medical Exams (IME)
Medical Malpractice
Medical Records
Medical Review
Medical-Legal Issues
Mental Health
Mood Disorders
Neuropsychiatry
Panic Disorder
Post-Traumatic Stress Disorder (PTSD)
Postpartum Depression
Psychiatric Disability
Psychiatric Malpractice
Psychiatry
Psychology
Schizophrenia
Seasonal Affective Disorder
Self-Injury
Social Phobia
Standard of Care
Stress Management
Substance Abuse
Testamentary Capacity
Violence
Dr. Pia Quimson-Guevarra in the Social Networks

Facebook

LinkedIn
Education
Dr. Pia Quimson-Guevarra graduated from medical school in 2013 from Western University of Health Sciences in California. She completed her psychiatry residency training at Oregon Health and Science University (OHSU) and pursued additional training in Forensic Psychiatry.