ICU Medicine, Cardiology, Internal Medicine Critical Care Expert Witness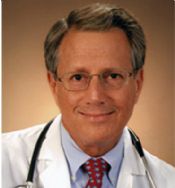 Dr. Robert M. Stark, MD, FACC
40 West Elm Street
Greenwich
,
Connecticut
06830

(203) 622-1102

www.robertstarkmd.com
► Contact Dr. Robert M. Stark, MD, FACC
Expert Witness
Forensic Expert
Litigation Support
Speaker
Dr. Stark is a Harvard-trained cardiologist, active in clinical teaching and full-time practice. He served as a senior reviewer for the Connecticut Medical Malpractice Claims Review Panel, and has been an expert witness in both state and federal jurisdictions.
Services
For each case, Dr. Stark undertakes a comprehensive review of the available medical records, medical imaging and laboratory data in order to form a clear idea of the care in question. Often, it may also be helpful to talk with the patient or family. This information, in conjunction with recognized standards of care, will help provide an honest appraisal of the case's merit.

Dr. Stark prepares thoroughly for all testimony, be it deposition or trial. He will know all aspects of the case, and draw on literature and published standards to support all of his opinions. Well-developed communication skills are of key importance in medical- legal work just as they are in clinical medicine.
Litigation Support Services

Dr. Stark has had extensive litigation experience, having served as senior member of his state Medical Malpractice Review Panel. He had responsibility for assessing defensibility of cases for Aetna Life & Casualty and CNA Insurance, as well as for individual law firms. Over the past 20 years, he has given deposition and trial testimony in more than 125 cases. Dr. Stark firmly believes that an ability to communicate effectively is of key importance in law as it is in medical teaching.
Areas of Expertise
Angina Pectoris
Aortic Aneurysm
Cardiology
Cardiovascular
Causation Analysis
Circulation Diseases
Coumadin
Critical Care
Heart Attack
Heart Diseases
Heparin
High Cholesterol
Hypertension
Internal Medicine
Medical Expert Agency
Medical Review
Mitral Valve Prolapse
Post-Traumatic Stress Disorder (PTSD)
Pre-eclampsia
Preventive Medicine
Pulmonary Embolus
Respiratory Failure
Sleep Apnea
Stroke
Suicide
Thrombosis
Vasculitis
Warfarin
Additional Expertise:

Myocardial Infarction, Angina, Syncope, Cardiac Arrest, Sudden Death, Stress Test, Echocardiogram, Congestive Heart Failure, Aortic Dissection, Atrial Fibrillation, Arrhythmia, Pulmonary Embolus, Anticoagulation, Coumadin, Valvular Disease.
Affiliations
American College of Physicians (Fellow)
American College of Cardiology (Fellow)
Connecticut Society of Internal Medicine (Past-President)
Qualifications
Board Certifications:

American Board of Internal Medicine (Diplomate)
American Board of Cardiovascular Disease (Diplomate)
Connecticut Medical Licensure
Awards & Honors
Phi Beta Kappa
Sigma Xi Scientific Research Society
President, Connecticut Society of Internal Medicine
Medical Director, Cardiovascular Prevention Program, Greenwich Hospital / Yale New Haven Health
Adjunct Professor of Medicine, New York Medical College
Education
University of Michigan Bachelor of Science [Honors]
Harvard Medical School Doctor of Medicine [Honors]

Post Doctoral:

University of Pennsylvania Hospital Medical Residency
National Institutes of Health N.I.H. Clinical Associate
National Institutes of Health N.I.H. Chief Residency
National Institutes of Health N.I.H. Cardiology Fellowship