Obstetrics and Gynecology Expert Witness and Litigation Support Services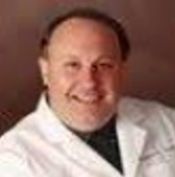 Edward J. Vogel, MD
12 Country Glen
Fishkill
,
New York
12524

(845) 416-8920
► Contact Edward J. Vogel, MD
Expert Witness
Litigation Support
Edward J Vogel MD is a board certified OB/GYN Medical expert witness with 13 years of consulting experience. He will provide timely and honest evaluations of all areas of a generalist OB/GYN. He currently practices as an OB/GYN Hospitalist. Prior to that, he has 14 years of private practice experience as the senior partner in a large single specialty group.
Services
Edward J. Vogel, MD can review all types of Obstetrical and Gynecologic care issues. Dr. Vogel is able to comment on the standard of care required of a general Ob/Gyn in the private practice setting. Other services offered:

Services for Every Woman
• Annual pelvic and breast exams
• Laparoscopic surgery
• Treatment for abnormal Pap smears, including LEEP
• Nonsurgical treatment of ectopic pregnancy
• Fibroid tumor removal
• PMS and menstrual irregularities
• Birth control
• Sexually transmitted disease

Building a Family
• Normal and high-risk obstetrics
• Obstetrical surgery
• Personalized birthing plans
• Prenatal and postnatal care
• Ultrasound
• Infertility solutions

Change of Life
• Menopause management
• Hormonal therapies
• Incontinence and urinary urgency
• Osteoporosis testing and treatment
• Heart disease prevention
• Cancer risk assessment
• Hysterectomy and alternatives to hysterectomy
Litigation Support Services

Edward J. Vogel, MD provides litigation support and expert testimony for both the plaintiff and defense. His services cover all areas of obstetrics and gynecology.
Areas of Expertise
Profile
Board-Certified:
American Board of Obstetrics and Gynecology

Membership:
American College of Obstetricians and Gynecologists, Dutchess County Medical Society

Military Service:
Captain, Medical Corps, US Army; Obstetrician and Gynecologist, Dewitt Army Community Hospital, Fort Belvoir, VA

Hospital Affiliation:
Vassar Brothers Medical Center
Areas Served
All States
Professional Experience
Dr. Edward Vogel is an OB/GYN Hospitalist at Stafford Hospital Center in Stafford, VA. He was in private practice for fourteen years in Poughkeepsie, NY where he was the founding partner of a thriving OB/GYN practice.

Dr. Vogel was also a practicing Ob/Gyn for the US Army for three years after residency. His clinical experience includes over 3,000 deliveries in either direct care or in a supervisory role.
Licenses
New York State Medical License
Virginia State Medical License
Legal Experience & Services
Dr. Edward Vogel has thirteen years of experience in medical malpractice case review providing services for both the plaintiff and defense. He has deposition and trial experience and his reviews are accurate, honest and timely.
Affiliations
American College of Obstetricians and Gynecologists
Dutchess County Medical Society
Awards & Honors
Family Practice Resident's Teaching Award, 1993
Diplomate, American Board of Obstetrics & Gynecology, December 1994, re-certified yearly, 2004-2008
Publications
Contributing author, Maha R, Vogel E: Suspected Pregnancy in: Diagnostic Testing in Emergency Medicine. Editor A. Wolfson & P. Paris; Publisher W.B. Saunders Co. 1996.

Presented at the American College of Obstetricians & Gynecologists, 1993, Armed Forces District Meeting, "Anal Intercourse: A Risk Factor in Bacterial Endocarditis"

Presented at the American College of Obstetricians & Gynecologists, 1992, Armed Forces District Meeting, "Pelvic Mass as Presenting Sign of Malignant Melanoma"

Presented at the American College of Obstetricians & Gynecologists, 1993, Armed Forces District Meeting, " Ovarian Ectopic Pregnancy with the Copper-T IUD: A Case Report and Review of the Literature"
Education
1980 – 1984 BA Biology - Bucknell University; Lewisburg, PA
1984 – 1988 MD - University of Pittsburgh School of Medicine; Pittsburgh, PA
1988 – 1992 Residency in Ob/Gyn - Tripler Army Medical Center; Honolulu, HI