Urology Expert Witness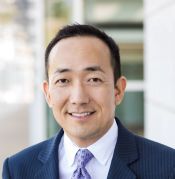 Edward J. Yun, M.D., Inc
14271 Jeffrey Road #135
Irvine
,
California
92620

(949) 438-0801
► Contact Edward J. Yun, M.D., Inc
Expert Witness
Forensic Expert
Litigation Support
Speaker
Dr. Yun is a board-certified Urologist who attended medical school at Columbia University in New York and completed his urology residency at the University of California, San Francisco (UCSF). He has extensive surgical experience and is published in numerous journals and books. In addition to his active clinical practice, he also is a clinical faculty member and regularly teaches urology residents and medical students.
Services
Dr. Yun serves as a urology expert in malpractice, personal injury, administrative, civil rights, and intellectual property cases.
Litigation Support Services

Dr. Yun has testified in deposition, arbitration, and trial.
Areas of Expertise
Bladder Cancer
Erectile Dysfunction
Independent Medical Exams (IME)
Kidney Cancer
Kidney Diseases
Kidney Infection
Kidney Stones
Medical Malpractice
Medical Review
Medical-Legal Issues
Nocturnal Enuresis (Bedwetting)
Prostate Cancer
Prostate Diseases
Prostatitis
Sexual Disorders
Sexually Transmitted Diseases (STDs)
Testicular Cancer
Trauma
Ureteral Injury
Urinary Incontinence
Urinary Tract Infections (UTI)
Urologic Complications
Urologic Trauma
Urology
Additional Expertise:

Testicular and Scrotal Injury, Circumcision, Testosterone Supplementation, Andropause, Testosterone Deficiency.
Areas Served
All States
Professional Experience
Attending Physician, Urology Center of Southern California
Assistant Clinical Professor, University of California, Irvine Department of Urology
Vice Chair of Urology, Riverside Community Hospital
Licenses
State of California Licensed Physician and Surgeon
California Department of Health Fluoroscopy X-Ray Supervisor and Operator
United States Drug Enforcement Administration License
Affiliations
American Urological Association
Western Section, American Urological Association
American Association of Clinical Urologists
Society of Laparoendoscopic Surgeons
California Medical Association
Qualifications
Diplomate of the American Board of Urology
Education
Education and Postdoctoral Training

M.D. degree from Columbia University College of Physicians & Surgeons
General Surgery Intern and Resident at University of California, San Francisco
Urology Residency from University of California, San Francisco