Hospitalist and Internal Medicine Physician - Expert Witness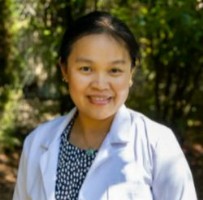 Ee Lin Wan, MD
4049 Southview Terrace
Medford
,
Oregon
97504

(541) 282-3658

https://hospitalexpertwitness.com
► Contact Ee Lin Wan, MD
Expert Witness
Litigation Support
Speaker
Ee Lin Wan, MD is Board-Certified in Internal medicine for over 13 years. She coordinates adult patient care with physicians in multiple specialties as a hospitalist for patients over the age of 18.
Dr. Wan has served in this capacity at Asante Rogue Medical Center, the 3rd highest ranked hospital in Oregon and largest in Southern Oregon. Her background positions her for excellent expertise about overarching patient care and best practices. She draws on this expertise in providing a depth and breadth of opinions in rendering medical legal opinions.
Dr. Wan prides herself in high-quality expert witness consulting services and prompt turnaround time. She is highly reliable and has the ability to meet tight deadlines if needed.
With a special interest in providing quality care and practicing Evidence-Based Medicine, Dr. Wan has coordinated the quarterly Case Discussions on Mortality and Morbidity for the past 5 years at Asante Rogue Regional Medical Center.
Prior to her medical career, Dr. Wan worked as a journalist for various magazines and newspapers. She has the unique ability to explain complex medical jargon and procedures in a manner that a layperson could understand. She has served as a preceptor for medical and nursing students. Dr. Wan has also authored medical and public health content for the public, including online for a Hospitalist Group public education website. built several websites including the website for her hospitalist group.
In addition to her clinical practice, she serves as the Medical Director for Clinical Documentation Improvement and Utilization Management at Asante for her hospital. She is well-versed in Center of Medicare and Medicaid Services (CMS) guidelines for Hospital-Acquired Conditions (HACs), Diagnosis-Related Coding (DRG) as well as and status of care criteria.
Dr. Wan chairs education conferences for Clinical Documentation Improvement (CDI) nurses and clinical coders and to improve and enhance helps improve hospital quality standards and hospital revenue cycle management.
As a Forensic/Medical-Legal consultant, Dr. Wan is currently retained as a medical consultant for the Oregon Medical Board regarding physician competency and investigations about medical care.
To discuss potential expert witness or other medico-legal work, Dr. Wan offers a 15-minute complimentary case discussion to ensure the case is a good fit for both parties.
Services
Dr. Ee Lin Wan has extensive experience in quality of care chart reviews, medical writing and journalism. She has the ability to provide accurate and prompt follow-up with retaining attorneys.

Her specialties include:

Pulmonary Embolism, GI Bleed, Pneumonia, COPD, Cancer, Epidural Abscess, Myocardial Infarction, Infections (including Covid-19), Renal Failure, Stroke, Compression Fractures Bowel Obstruction, and Diabetes.
Areas of Expertise
Addictions
AIDS/HIV
Alcohol Abuse
Anemia
Angina Pectoris
Asthma
Atherosclerosis
Back Pain
Bedsores
Cancer
Cardiology
Chronic Pain
Constipation
Dementia
Diabetes
Drug Abuse
Gastroenterology
Gi Bleed
Headaches
Hepatitis
Herniated Disc
Hospital Medicine
Hypertension
Hypoglycemia
Independent Medical Exams (IME)
Infections
Infectious Diseases
Internal Medicine
Irritable Bowel Syndrome (IBS)
Kidney Infection
Lupus
Malnutrition
Medical Malpractice
Medical-Legal Issues
Metabolic Diseases
Myasthenia Gravis
Myeloma
Necrotizing Fasciitis
Neurology
Pain Management
Pancreatic Cancer
Pancreatitis
Parkinson's Disease
Pulmonary
Pulmonary Embolism
Renal Failure
Respiratory Failure
Rheumatology
Sleep Apnea
Stroke
Thrombosis
Thyroid Disease
Urinary Tract Infections (UTI)
Additional Expertise:

Critical Care Medicine; Congestive Heart Failure; Decubitus Ulcers/Bed Sores; Myocardial Infarction; Chest Pain; Diabetes; Covid-19; Internal Medicine; Hospitalist; Evidence based Medicine; EBM, Hospital Medicine.
Education
Doctor of Medicine, Dalhousie University, Halifax, Canada;

Associate Diploma in Medical Sciences, International Medical University, Malaysia
Articles Published by Ee Lin Wan, MD
Medico-Legal Risks & Appropriate Documentation in Medical Records
While electronic medical records have made it easier for healthcare professionals (& lawyers) to review daily progress notes, certain functionality can lead inadvertently to poor care. This is especially given the "cut and paste" functionality that is prevalent in this system.
Read Article