Electronics, Controls, Computer Technology and Software Expert Witness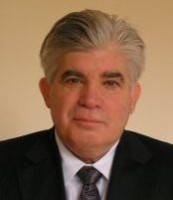 Electronics Consultants
1033 Fairmount Avenue
St. Paul
,
Minnesota
55105

(651) 297-8674

www.electronicsconsultants.com

Send an email
Expert Witness
Electronics Consultants is owned by Dr. Val DiEuliis, an electrical engineer with more than 45 years of experience designing electronic controls, hardware, and microprocessor firmware and software. Dr. DiEuliis provides litigation support to attorneys and their clients involved in patent litigation. He consults on claim construction, contentions, and interrogatories; provides infringement and validity analysis, writes expert reports and declarations, and testifies at depositions, hearings, and trials.
Services
· Expert Witness and Technical Consulting in Patent Litigation
Product investigation
Pre-Filing Investigation
Consulting for Infringement and Invalidity Contentions
Claim Construction
Expert Reports and Declarations
Testify at Depositions, Hearings, and Trials


· Project Administration
Planning
Management
Milestone review
Troubleshoot

· Studies
Feasibility
Preliminary design
Cost estimate
Modeling

· Product development & concept
System engineering
Definition
Architecture

· Specifications
Design
Packaging
Prototype
Integration
Test
Conformity
Documentation

· Electronic Hardware
Component selection
Schematic design
VHDL and Verilog design
PCB layout
Mechanical design
Purchasing, assembly and testing

· Software and firmware
Specifications
Architecture
Design
Algorithms
Code, debug and test
Integration

· Manufacturing
Printed circuit board
Mechanical
Final assembly
Test development
Troubleshoot
Litigation Support Services

Val DiEuliis provides litigation support and can testify as an expert witness in patent infringement cases. Litigation consulting service includes:

· Assess the engineering issues in your case
· Develop a technical strategy
· Prepare technical questions for depositions or trials
· Develop tutorial presentations and exhibits
· Perform experiments
· Research technical issues and background information
Areas of Expertise
Additional Expertise:

Microprocessor, Microcontroller, VHDL & Verilog Source Code, Data Communications, Electromechanical, Electro-optical, Optical, Software
Profile
As an independent consultant since 1984, Dr. Val DiEuliis has served a diverse clientele having equally diverse needs. He has consulted with large corporations, small companies, startup companies, and individual entrepreneurs. He also has managed projects, studied product and system feasibility, assessed technology, advised executive management, mentored young engineers, and served as an expert witness in patent litigation.

Dr. DiEuliis has developed electronic products, systems, and devices for industrial, consumer, commercial, military, and medical applications. He has performed research and development in corporate and academic laboratories, and worked with testing, sustaining engineering, and manufacturing organizations. He also has taught graduate and undergraduate courses in electronics, computer networks, and control theory.

Dr. DiEuliis has developed analog circuits, digital circuits, and electronic microcontroller-based devices for a variety of applications, including light detection, sensing industrial valve position using magneto-resistive devices, diagnosing under-the-hood automotive sensors, detecting phosphorescence, measuring the height of river water, charging batteries for an orthopedic tool, measuring and storing temperature, shock, and vibration in a military aircraft, and testing furnace igniters. He also has designed servo systems and signal processors for magnetic disk and CD, DVD, Magneto-Optical (MO), and WORM optical disc technologies, and designed computer peripheral devices for various architectures.
Consulting Practice
All States
Professional Experience
I have developed electronic devices for a variety of applications: servo systems, signal detectors, and test systems for magnetic disk, CD, DVD, Magneto-Optical (MO), and WORM optical disc technologies; and analog circuits, digital circuits, microcontroller-based products, computer peripheral electronics, servo controls, sensors, and test instruments.

Areas of technical expertise:

· Algorithms, Analog circuit design and assembly language
· C, Visual Basic, Pascal, Fortran
· Computer system peripheral design
· Control systems
· Data acquisition, data communications and data storage
· Digital circuit design, digital signal processing
· Electro-mechanical devices and embedded systems
· FPGA Development
· Instruments and measurements
· Laser optics, low-power electronics design, magnetic disk technology
· Mathematical modeling, MATLAB and Simulink
· Microcontroller development, optical detection and optical disk technology
· Product development, programming languages and project management
· Requirements and specifications
· Sensors, servo systems and software/firmware development
· SPICE Simulation, wideband circuit design, system design
· Technology assessment, VHDL and Verilog
Licenses
· Registered P.E. (Electrical) in the State of Minnesota
Legal Experience & Services
Val DiEuliis has provided litigation support services to attorneys and their clients:

· Litigation Support
Testify in patent infringement cases
Produce expert reports, declarations, and witness statements
Testify at deposition
Perform infringement and validity analyses
Consult on prior art, patent validity and infringement contentions, and claim construction
Develop a technology tutorial and present it in court

· Patent Litigation
Assist with the technical aspects of claims construction
Analyze products, software, hardware, documentation, and other evidence
Provide objective technical opinions concerning patent infringement
Produce expert reports and declarations
Analyze prior art
Provide technical opinions concerning patent validity
Provide expert testimony at depositions, hearings, and trial

· Product Investigation
Analyze firmware source code
Analyze hardware design in VHDL and Verilog
Perform tests and measurements
Investigate design flaws and product failures

· Technical Contracts
Assess the technical aspects of a contract
Negotiate technical requirements
Resolve contract disputes
Assess technical performance
Interpret contract technical requirements
Affiliations
· Life Senior Member of the Institute of Electrical and Electronic Engineers
Seminars & Training
· Adjunct Instructor at the University of Saint Thomas (St. Paul, Minnesota)
- Developed and taught a graduate course on computer networks
- Developed and presented a graduate lecture on classical linear control theory
Education
· Ph.D. Electrical Engineering - University of Illinois at Urbana-Champaign
· M.S. Electrical Engineering - University of Illinois at Urbana-Champaign
· B.S. Electrical Engineering - University of Notre Dame