Emergency Medical Services and Firefighting Operations Expert Witness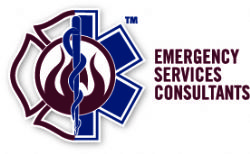 Emergency Services Consultants, Ltd.
4111 Nantuckett Drive
Toledo
,
Ohio
43623

(419) 843-3763

www.emergencyservicesconsultants.com
► Contact Emergency Services Consultants, Ltd.
Expert Witness
Forensic Expert
Litigation Support
Speaker
Emergency Services Consultants, Ltd. is an organization designed to provide expert consultation to law firms as well as in-depth research, detailed reports, training and education for corporations, fire departments, police agencies, municipal governments and industry. Our firm has provided expert consultation for both plaintiffs and defendants in a variety of legal matters relating to emergency services.
Services
Emergency Services Consultants, Ltd. specializes in:

- Fire Department Operations, Emergency Medical Services and Ambulance Operations
- Fire department training procedures
- Fire suppression tactics
- Fire, rescue and extrication operations
- Emergency vehicle driving operations
- Emergency Medical Services chart and protocol reviews
- Emergency Medical Services standards of care
- Emergency communications procedures
- Law Enforcement: use of force policies and procedures
- Safety and Security training for employees to minimize the potential for workplace violence
Litigation Support Services

Emergency Services Consultants, Ltd. has the knowledge and the resources to fully support your needs - no matter how varied or complex. We use that experience and knowledge to fulfill our clients' legal and educational needs. We put this know-how to work for our clients ensuring a high level of dedicated, responsive service while maintaining the highest ethical standards.

We are an organization designed to provide expert consultation to law firms as well as in-depth research, deposition assistance, detailed reports, lectures and seminars as well as training and education for fire departments, EMS organizations, police agencies, corporations, municipal governments and industry.
Areas of Expertise
Accident
Accident Analysis
Accident Prevention
Ambulance
Automotive
Brain Injury
Burns
Car Accident
Cardiovascular
Chemical Accidents
Confined Space
Construction Injuries
Emergency Medical Services (EMS)
Emergency Medical Technicians (EMT)
Emergency Medicine
Ems Procedures
Ems Standards
Explosion
Failure Analysis
Fire
Fire Investigation
First Responders
Flammability
Head Injury
Heatstroke
Highway Safety
Investigation
Law Enforcement
Litigation
Malpractice
Medical
Medical Analysis
Medical Malpractice
Medical Records
Medical Review
Medical-Legal Issues
OSHA
Paramedic
Paramedicine
Patient Rights
Pediatric Emergency Medicine
Personal Injury
Pre-hospital Care
Pregnancy Complications
Rescue
Research
Safety
Safety OSHA
School Violence
Security
Spinal Cord Injury
Standard of Care
Sudden Infant Death Syndrome (SIDS)
Traffic Accident
Transportation
Trauma
Traumatic Brain Injury (TBI)
Water
Wrongful Death
Profile
Robert C. Krause, Ed.D., EMT-P is the Director of Emergency Services Consultants. Bob has 30 years of experience in emergency services. He is an active firefighter, paramedic, fire officer, emergency medical and fire fighting instructor, researcher, lecturer and published author. Dr. Krause has held a variety of command positions within the fire service including fire suppression, fire training officer, Fire / EMS communications supervisor, and emergency medical services educator. Dr. Krause continues to teach, write and consult in various fire and emergency medical related topics. He has served as a consultant and expert for both plaintiffs and defendants in a variety of cases related to emergency services.
Consulting Practice
All States
Licenses
Certified Firefighter & Fire Officer
Certified Paramedic
Certified Emergency Medical Services Instructor
Pediatric Advanced Life Support Instructor
Public Safety Dispatch Trained (Association of Public Safety Communication Officials)
Fire Inspector
Firefighter II Certified
Legal Experience & Services
This management team and their staff have been involved in emergency services for over forty years collectively. They have assisted on a number of cases with litigation support, and offer clients professional in-depth research, writing and expert consultation.
Awards & Honors
Life Saving Award - 2001
Seminars & Training
Educational programs, in-service training and continuing education programs are available through our Emergency Services Education Section. The following are just a few of our course offerings:

- Conflict in the Firehouse: Strategies for Leadership
- Fire Attack: The First Five Minutes Make All the Difference
- First In: Strategies for the Company Officer
- Incident Command Systems: (National Incident Management System NIMS) How It Can Work For Your Organization
Education
Resume available upon request.