EMR Forensics Expert Witness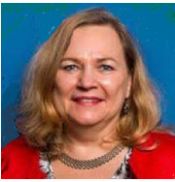 EMR Forensics Expert LLC
3313 24th Street
Rock Island
,
Illinois
61201

(484) 366-7865

www.emrforensicsexpert.com
► Contact EMR Forensics Expert LLC
Expert Witness
Forensic Expert
Litigation Support
Speaker
With EMRs (electronic medical records) and EHRs (electronic health records) becoming ubiquitous, interpreting the medical records has become more challenging. Frequently physicians, attorneys and hospitals require deep technical expertise to explain the sequence of events, the audit trails, and the technology that created the paper document that is printed out to represent the electronic EMR. There are underlying processes that generate the paper medical record from an EMR. With clinical and technical expertise, EMR forensics experts can explain the medical record clearly to judges and juries in simple terms. The technical architecture of an EMR is complex. Judges and juries make decisions about litigation based on understanding the impact of the EMR on the patient care, outcomes and sequence of events.
Areas of Expertise
Computer
Computer Failure
Computer Forensics
Hospital Administration
Hospital Records
Hospitals
Information Technology
Legal Nurse Consultant
Medical Records
Software
Software Development
Software Failure
Surgery
Additional Expertise:

Electronic Medical Record (EMR), Physician Practice Clinics, Clinical Workflow, Hospital Operations.
Profile
Kathryn is a passionate health care leader currently serving as a CIO and strategic business executive at NYC Health + Hospitals. She is also the CEO of her own consulting company providing healthcare technology expertise including EMR forensics. Kathryn has an expert level understanding of how an EMR is designed, built and tested. She also has deployed over a dozen EMR conversions. Kathryn can explain how the data goes into an EMR, how reports are generated, what the date and time stamps mean and how to ensure the EMR is complete. The sequencing in an EMR is very difficult to understand without deep technical expertise.

?Throughout her career her main goal has been to add value and help others succeed both in their personal and professional lives. She has learned to blend her personal life and work to ensure her health and ability to enjoy life are improved. She looks for opportunities to share this work life blending with others.
EMR Forensics Expert LLC in the Social Networks

Facebook

Twitter

LinkedIn
Legal Experience & Services
Kathryn Crous is able to interpret the paper records that are generated from an EMR. Having spent her entire career in healthcare, Ms. Crous provides a deep understanding of the clinical, technical and healthcare workflow to articulate clearly to a jury the sequence of events in medical legal cases.