Broadband & Multimedia Strategy & Technology Expert Witness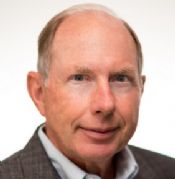 Entropy Management Solutions (EMS)
3447 Bernardo Lane
Escondido
,
California
92029

(619) 823-3009

entropymgmt.com
► Contact Entropy Management Solutions (EMS)
Expert Witness
Litigation Support
Speaker
Entropy Management Solutions specializes in cable, satellite, broadcast & Internet communications systems & associated content distribution technologies. Thirty years experience, including 20 years in leadership and executive positions (engineering, operations, sales & marketing). Successful track records in engineering, product development, strategy and business development for domestic and international markets.
Services
Entropy Management Solutions has twenty-five years corporate experience in industrial and consumer communications. Consulting practice includes expert consulting to the legal community, and technology and business services to the information and entertainment content distribution industries (ratio approximately 25/75%).

Technology:

Systems, Architectural & Design Engineering
Digital Rights Management & Conditional Access
Content Management & Copy Protection Systems
Satellite, Cable, Wireless, Broadcast Networks
Digital & Electronic Cinema, Theatrical Distribution
Consumer Appliances (set top boxes, DVR/PVR)
Pay TV, Video on Demand, Interactive TV, Internet TV
Digital Television & Compression Systems

Technical and Business Management:

Business & Product Development Practices
Technical, Strategic, & Product Marketing
Account & Contracts Management
Manufacturing, OEM & 3rd Party Relationships
Sales, Support, Installation & Field Engineering
Engineering & Product/Project Management
Litigation Support Services

Entropy Management Solutions has participated in expert and consulting expert assignments on behalf of both plaintiff and defendant. Experienced in patent litigation, including researching, writing and defending expert reports in support of infringement, non-infringement and invalidity. Experience in shareholder and fraud litigation. Extensive deposition experience.
Areas of Expertise
Accounting
Appliances
Broadband
Business
Business Organization
Business Strategy
Communications
Computer
Cryptography
Data Communication
Data Recovery
Electric Devices
Electronics
Engineering
Engineering Design
Engineering Electrical
Industrial Equipment
Intellectual Property
Internet Development
Internet Marketing
Investigation
Litigation
Marketing
Media
Multimedia
Patent
Product Development
Research
Satellite Systems
Security
Security Management
Software
Technology
Telecommunications
Teleconferencing
Wireless Communication
Additional Expertise:

Interactive Television; Digital Rights Management.
Profile
Entropy Management Solutions (EMS) was founded in 1999 by Anthony Wechselberger to respond to the broadband, multimedia and networking solutions industry's growing need to address content security and digital rights management in distribution, storage and rendering.

Mr. Wechselberger's expertise stems from more than 30 years of executive leadership in industrial and consumer communications systems and networks. His skills have been honed through hands on participation in business development, technology/R&D management, and technical and strategic marketing in domestic and international markets. Focusing on broadband and Internet systems and networking solutions for content management, distribution, and consumption, EMS provides effective, efficient and on-time answers to your technology needs.

EMS is proud of our values and reputation for integrity, and invite inquiries regarding references and satisfied clients.
Areas Served
All States
Professional Experience
Mr. Anthony J. Wechselberger

Entropy Management Solutions - President
1999 - Present

TV/COM International, Inc.
1997-1998 - Vice President, Product and Business Management
1995-1997 - General Manager, Conditional Access Business Unit
1990-1995 - Vice President and Chief Technical Officer

OAK Communications, Inc.
1988-1990 - Vice President, Domestic Operations
1985-1988 - Vice President, Technical Operations
1982-1985 - Manager/Director of Engineering

OAK Industries, Inc.
1980-1982 - Staff Scientist, Corporate Advanced Technology Group

General Dynamics Electronics Division
1974-1980 - Design Engineer, Project Engineer
Legal Experience & Services
Case details supplied upon request.
Affiliations
Present / Past Affiliations:

Society of Cable & Telecommunications Engineers (SCTE)
Society of Motion Picture and Television Engineers (SMPTE)
Advanced Television Systems Committee (ATSC)
Institute of Electronic and Electrical Engineers (IEEE)
Professional References
References supplied upon request.
Education
BSEE, University of Arizona, 1974
MSEE, San Diego State University, 1979
Executive Program for Scientists & Engineers, University of California San Diego, 1984