Broadband & Multimedia Strategy & Technology Expert Witness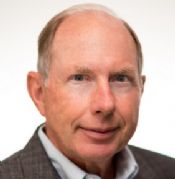 Entropy Management Solutions (EMS)
3447 Bernardo Lane
Escondido
,
California
92029

(619) 823-3009

entropymgmt.com
► Contact Entropy Management Solutions (EMS)
Expert Witness
Litigation Support
Speaker
Business development, technology and R&D management, systems engineering, and expert services are all areas where Entropy Management Solutions (EMS) provides consulting services to the legal community. Broadband and multimedia systems, as well as networking for content management, distribution, and consumption, are our main areas of concentration.
In order to suit your demands, EMS leverages its 40+ years of experience in the business and consumer market segments for communications systems and technologies.
Services
Entropy Management Solutions specializes in broadband and multimedia technologies and content distribution, offering many technical, business development and legal services including:

Technology:

Content Distribution
Digital Rights Management
Conditional Access Systems
Satellite, Cable, Wireless, Broadcast
Consumer Appliances
Digital Television
Digital & Electronic Cinema
Standards and Protocols
Broadband Network Architectures
Internet & Interactive Applications

Business & Market Development:

Strategy & Roadmapping
Competitive Analysis
Technical Marketing
Partnerships & Joint Ventures
Product Marketing & Positioning
Industry Networking, Representation
Domestic & International Operations
Mission Definition & Measurement

Product Management and Development:

Risk Identification & Management
Develop, Grow Core Technologies
Leverage/Manage Intellectual Property
Organization & Infrastructure
Technology Make vs. Buy
Product Evaluation & Compliance
Product Line Management
Account & Contracts Management
Product Life Cycle Planning
OEM & Third Party Relationships

Assistance to the Legal Community:

Technical Consulting & Education
Prior Art Research
Discovery & Interrogatories
Intellectual Property Evaluation
Trial Preparation & Presentations
Patent Assertion & Defense
Invalidity & Non-Infringement
Deposition & Trial Testimony
Litigation Support Services

Entropy Management Solutions has participated in expert and consulting expert assignments on behalf of both plaintiff and defendant. Experienced in patent litigation, including researching, writing and defending expert reports in support of infringement, non-infringement and invalidity. Experience in shareholder and fraud litigation. Extensive deposition experience.
Areas of Expertise
Additional Expertise:

Interactive Television; Digital Rights Management and Content Protection; Digital and Electronic Cinema; Control and Conditional Access; Product Evaluation and Compliance; Intellectual Property Leveraging; Digital Television Technologies; Forensic Engineering; Internet; Networking; Sound Engineering; Telephony; Video, User Interface, Product Development.
Profile
Entropy Management Solutions (EMS) was founded in 1999 by Anthony Wechselberger to respond to the broadband, multimedia and networking solutions industry's growing need to address content security and digital rights management in distribution, storage and rendering.

Mr. Wechselberger's expertise stems from more than 30 years of executive leadership in industrial and consumer communications systems and networks. His skills have been honed through hands on participation in business development, technology/R&D management, and technical and strategic marketing in domestic and international markets. Focusing on broadband and Internet systems and networking solutions for content management, distribution, and consumption, EMS provides effective, efficient and on-time answers to your technology needs.

EMS is proud of our values and reputation for integrity, and invite inquiries regarding references and satisfied clients.
Areas Served
All States
Professional Experience
Mr. Anthony J. Wechselberger

Entropy Management Solutions - President
1999 - Present
Broadband and multimedia consulting services. Specializing in technology strategy and management (identification and development of core technologies, IPR leveraging, positioning, make/buy/partner), business and strategic planning, value creation and market development. Satisfied clients in broadband/Internet security, content delivery networks and systems, IPR assertion, digital rights management technology and expert witness and research services to the legal community.

TV/COM International, Inc. (Subsidiary of Hyundai Electronics America)
1997-1999 - Vice President of Product Management
Business management for company's product and system solutions: Competitiveness of overall product mix, contract compliance, margin definition/maintenance, product marketing, customer support/field service. Cross-functional direction of third party customer relations, contract administration, product life cycle processes, IPR licensing.

TV/COM International Inc., (Subsidiary of Hyundai Electronics America)
1995-1997 - General Manager, Conditional Access Business Unit
Business head for the "Control and Conditional Access Systems" group, a P&L unit to develop, market, and support computerized network control and encryption-based broadband security systems for international cable, satellite and wireless/broadcast applications ("AlphaStar Television Network" and German "DF1" BetaCrypt DBS networks).

OCI Communications Inc. – TV/COM International (Private company)
1990-1995 - Vice President and Chief Technical Officer
Defined technical strategies and core technologies, rebuilt technical operations group, established cross functional team organization and formal project management disciplines. Formulated roadmap into digital television, and participated in realizing strategic partnering objectives. Participated in international standard developments and establishment of European and North American beachhead accounts.

OAK Communications, Inc. (Division of OAK Industries, Inc.)
1988-1990 - Senior Vice President, Domestic Operations
Managed US operations for OAK Communications: Technical operations, marketing and sales (revenue capture, account management). As part of three member executive team, executed OCI's divestiture from OAK Industries.

OAK Communications, Inc., (Division of OAK Industries, Inc.)
1982-1988 - Director Engineering, VP Engineering, VP Tech Operations
Managed engineering, technical marketing, field operations and factory liaison (Taiwan). Supervised the development of the industry's first widely deployed consumer broadband systems employing hard encryption security for satellite, cable and broadcast.

OAK Industries, Inc.
1980-1982 - Member, Corporate Advanced Technology Group
Research, simulation and prototyping of technologies in support of OAK's broadcasting businesses. Advanced control and digital coding systems for scrambling, compression and transmission of audio and video, and developed/patented the industry's first hard encryption security methodologies for broadcast.

General Dynamics Electronics Division
1974-1980 - Senior Engineer/Project Engineer
Aerospace Engineering: communications, embedded processing, digital signal processing for portable man/aircraft wargame instrumentation, moving target indicator (MTI) digital radar, Global Positioning System receivers.
Legal Experience & Services
Case details supplied upon request.
Affiliations
Present / Past Affiliations:

Society of Cable & Telecommunications Engineers (SCTE)
Society of Motion Picture and Television Engineers (SMPTE)
Advanced Television Systems Committee (ATSC)
Institute of Electronic and Electrical Engineers (IEEE)
Publications
Numerous technical and marketing presentations, publications and panels in the fields of cable and satellite broadcasting, standards development, broadband, Internet and cinema security.
Professional References
References supplied upon request.
Education
1984 – Executive Program for Scientists and Engineers University of California, San Diego
1979 – Master of Science, Electrical Engineering San Diego State University
1974 – Bachelor of Science, Electrical Engineering University of Arizona