Traffic Accident Reconstruction Expert Witness and Litigation Support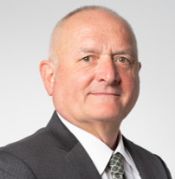 Expert Reconstruction Company LLC
1187 Coast Village Road
Suite 105
Santa Barbara
,
California
93108

(888) 687-1334

https://www.expertreconstruction.com
► Contact Expert Reconstruction Company LLC
Expert Witness
Forensic Expert
Litigation Support
Speaker
Expert Reconstruction Company LLC takes great pride in providing high-quality traffic accident investigation and reconstruction services to the litigation community. We offer extensive experience with all types of traffic collisions including: automobiles, trucks, tractor-trailers, buses, motorcycles, bicycles, and pedestrians. Our clients are equally split between plaintiff and defense in both civil and criminal matters.
Services
Expert Reconstruction Company provides services in:

Traffic accident reconstruction
Accident causation, avoidance, and prevention
Time, speed and distance analyses
Collision severity and Delta-V
Crash Data Retrieval / Event Data Recorder
3-D Computer Animations & Simulations
Human factors
Vehicle and site inspections
Biomechanics
Occupant dynamics and kinematics
Restraint systems (seat belts and airbags)
Product liability
Safety systems
Highway and road factors
Scene diagrams & photography
Court exhibit preparation
Expert witness testimony
Litigation Support Services

Expert Reconstruction Company offers services in traffic accident analyses, consulting, and expert services for attorneys and insurance companies handling civil or criminal litigation throughout California. Whether serving a plaintiff or defense, we offer clients quality and experience with integrity.
Areas of Expertise
Additional Expertise:

Automotive Safety, 3D Animation, Restraint Systems, Event Data Recorder, Speed Analysis, Crash Data Retrieval, Speed Analysis, Occupant Dynamics, Collision Analysis, Accident Causation, Accident Avoidance, Crashworthiness, Traffic Crash Reconstruction.
Profile
Our mission is to provide clients with accurate and honest assessments of all the accident reconstruction issues pertaining to each case in an expedient yet thorough and cost-effective manner.

Our approach is to acquire, review and consider the significant and relevant evidence in every case. Then we apply the laws of science and physics in conjunction with human factors principles, experience, and common sense in order to analyze What, How, and Why an accident happened.

We also have extensive experience assessing other related issues, such as: safety, product performance, accident avoidance, accident prevention and causation. Typical case analysis includes:

Speed, time, position & visibility determinations
Collision severity
Change in velocity (Delta-V)
Crash Data Retrieval
Accident site evaluation (including Total Station Survey if needed)
Occupant movements & interactions with seat belts, airbags, and vehicle interior
Biomechanics related to injury potential
Computer simulation and/or animation
Product liability assessment
Occupant protection
Human, vehicle, & environment interrelations
Areas Served
Throughout California and the United States
Expert Reconstruction Company LLC in the Social Networks

LinkedIn
Professional Experience
Expert Reconstruction Company, Santa Barbara, Los Angeles, San Francisco Bay Area, California
CEO / Senior Consultant
1999 to Present

Traffic Accident Reconstruction Service for attorneys, insurance companies, government agencies, and research organizations. Manual and computer-aided accident reconstructions, speed/time/position analysis, occupant dynamics and restraint system (seat belts & airbags) analysis, product defect investigation and testing, forensic investigations, vehicle dynamics, accident scene and vehicle crush assessments, photographic documentation and interpretation, technical reports, computer simulations and animations, court exhibit preparation, expert witness testimony.

Automotive Safety Research Inc., Santa Barbara, CA
Vice President / Accident Reconstruction Specialist
1987 to 1999

More than 600 detailed Accident Reconstructions performed over a twelve-year period. Restraint system and occupant protection system evaluations, including: seat belts, airbags, and vehicle interior design; airbag tank testing, speed and Delta-V analyses, computer reconstructions, occupant kinematics analysis, product defect investigations, accident scene and vehicle damage documentation & assessments and expert witness testimony. Extensive courtroom and deposition experience.
Legal Experience & Services
Mr. Gayner has 35 years of experience as a professional accident reconstruction expert. He has testified more than 350 times in trials, depositions, and arbitrations.
Affiliations
• Society of Automotive Engineers (SAE)
• Society of Accident Reconstructionists (SOAR)
• Crash Hub Network (formerly ARC Network)
• California Association of Accident Reconstruction Specialists (CAARS)
• National Association of Professional Accident Reconstruction Specialists (NAPARS)
• Association for the Advancement of Automotive Medicine (AAAM)
Qualifications
In addition to his formal engineering education and supplemental accident analysis training, Mr. Gayner has been an expert in traffic accident analysis and reconstruction for 30+ years. He has performed detailed analyses of more than 1400 cases.
Awards & Honors
• Pi Tau Sigma, Mechanical Engineering Honor Society
• Tau Beta Pi, Engineering Honor Society
• Phi Kappa Phi, University-wide Honor Society
• Outstanding Graduating Senior Award, Montana State University College of Engineering
• National Dean's List
• Who's Who Among Students in American Junior Colleges
• College Honor Roll, Twenty-Two Consecutive Quarters
Seminars & Training
More than 35 specialized training courses and seminars in accident reconstruction, collision analysis, human factors, biomechanics, crash data retrieval and related subjects.
Publications
Safety 101: Laws That Save Lives, San Luis Obispo County Bar Association, Bar Bulletin, July-August 2008.
Education
University of California, Santa Barbara, California
Degree: Master of Science, Mechanical Engineering, 1988
Master's Thesis: Occupant Kinematics and Dynamics in Automobile Collisions

Montana State University, Bozeman, Montana
Degree: Bachelor of Science, Mechanical Engineering, 1986
Graduated with Highest Honors and Recipient of the Gold Medal Award for Outstanding Graduating Senior, College of Engineering

Flathead Valley Community College, Kalispell, Montana
Degree: Associate of Science, Engineering, 1984
Math and Chemistry Awards for Excellence

Cuesta College, San Luis Obispo, CA
Continuing Education Courses: Psychology, Human Anatomy, 2010-2011
Articles Published by Expert Reconstruction Company LLC
Safety 101: Laws that Save Lives
Legislation regulating transportation safety is saving lives and reducing serious injuries in motor vehicle collisions year after year. This ongoing legislative effort continuously changes the landscape of our transportation system and the automotive industry in profound ways by mandating programs, rules and regulations that proactively address the three key elements of highway safety: Humans, Vehicles, and the Environment.
Read Article