Hospitality, Hotel/Restaurant, and Tourism Expert Witness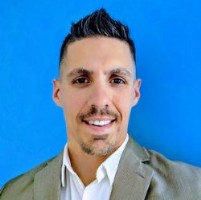 FC Consulting & Expert Witness
8385 Vivaro Isle Way
Windermere
,
Florida
34786

(845) 220-8284

https://fcexpertwitness.com
► Contact FC Consulting & Expert Witness
Expert Witness
Litigation Support
Speaker
Gary Deel, PhD, JD has more than 10 years of experience in executive-level positions in the hospitality industry and more than 12 years of experience teaching hospitality management and law curriculum for some of the nation's top hotel schools.
Dr. Deel holds both a PhD in Hospitality and a JD in Law, so he understands the nuances of expert witness testimony from the perspective of attorney strategy. He has also worked in a variety of different hospitality industry capacities including operations, sales, security and risk management, training and administration, and others. His services are available to help attorneys make the strongest possible arguments for clients in hospitality-related cases. Dr. Deel offers expert witness services nationwide in the areas of:
Hotels
Resorts
Restaurants
Travel and Tourism
Meetings and Events
Theme Parks
Airlines
Cruise Lines
Casinos
Golf Courses
Recent Cases:
Suit against Miami beach resort involving catastrophic injury in the ocean and hotel duty to warn about latent hazards known to hotel and not obvious to visitors (plaintiff).
Suit against Orlando city center convention hotel involving sexual assault of a minor guest by an employee and hotel duty to monitor employee whereabouts and activities (plaintiff).
Services
Dr. Deel offers expert witness services in the areas of hotels, resorts, restaurants, travel and tourism, meetings and events, cruise lines, and other related hospitality industry sectors.
Litigation Support Services

Expert witness and consulting services offered for cases involving hospitality, hotels, restaurants, travel and tourism, etc.
Areas of Expertise
Airports
Americans With Disabilities Act
Amusement Parks
Business
Business Organization
Business Strategy
Casinos
Civil Rights
Corporate
Criminal
Crisis Management
Damages
Disabled Access
Due Diligence
Education
Employment
Employment Discrimination
Employment Termination
Ethics
Fire
Food
Hospitality
Hotel
Human Resources
Intellectual Property
Labor Law
Law Enforcement
Litigation
Loss Prevention
Management
Personal Injury
Police Use of Force
Political Science
Premises Liability
Premises Security
Property Management
Recreation
Recreation Safety
Resorts
Restaurant
Risk Management
Safety
Safety OSHA
School
Security
Security Management
Slip and Fall
Tourism
Travel
Water
Wrongful Termination
Additional Expertise:

Meetings and Events, Cruise Lines.
Areas Served
All states. Nationwide availability.
FC Consulting & Expert Witness in the Social Networks

Facebook

LinkedIn
Licenses
Bar license - FL
Bar license - NV
Bar license - DC
Legal Experience & Services
JD in Law and bar licenses in Florida and Nevada.
Experience practicing as a lawyer in Las Vegas.
Prior expert witness experience (see case history).
Publications
Please see website for a list of publications at https://fcexpertwitness.com/publications/
Professional References
Dr. Kevin Murphy - University of Central Florida
Dr. Robert Woods - University of Nevada Las Vegas
Dr. Marie Harper - American Public University System
Education
Dr. Deel holds the following degrees:
PhD in Hospitality Administration from the University of Nevada Las Vegas
JD in Law from Florida A&M University
BS and MS in Hospitality Management from the University of Central Florida
AS in Hospitality Management and Culinary Management from Valencia College
AS and BS in Space Studies from American Public University System