Forensic and Clinical Addiction Medicine & Psychiatry Expert Witness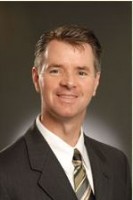 Forensic Addiction & Psychiatric Services, LLC
9891 Montgomery Road
Suite 245
Cincinnati
,
Ohio
45242

(937) 245-0711

www.forensicaddictions.com

Send an email
Expert Witness
Forensic Expert
Dr. Shannon Miller is Board Certified in Addiction Medicine & Psychiatry; certified in Buprenorphine, and a certified Tobacco Treatment Specialist with 20 years of clinical experience. Editor of major Addiction Medicine textbook. Highly experienced, clinically active. Both sides of the bar, criminal and civil, retained throughout the U.S. Court deemed "expert" in addiction medicine, psychiatry, drug testing, gambling addiction, nicotine, cough medicine, etc.
Services
Forensic Addiction and Psychiatric Services, L.L.C. provides services for all parties within the courts. Areas include drug use and addiction, drug testing, psychiatry, alcohol, drugs, gambling, cough medicine, dextromethorphan, ecstasy, MDMA, PCP, ketamine, cocaine, heroin, pain pills, inhalants, nicotine, tobacco, sedatives, GHB, amphetamines, marijuana, LSD, inhalants, club drugs, relapse risk, detoxification, withdrawal, overdose, rehabilitation, treatment, etc.
Litigation Support Services

Dr. Miller provides forensic consulting services to the legal community on all issues relating to alcohol or drug use, addiction, all related behaviors (including gambling disorder), drug testing, addiction medicine, psychiatry, as well as the often intertwining legal issues.
Areas of Expertise
Consulting Practice
All States
Professional Experience
- Past Editor, medical journal specializing in addiction medicine.
- Competence featured nationally and internationally: Dateline NBC News, U.S. News & World Report, Pravda
- Editor, major addiction medicine textbook
- Approximately 50 publications in medical journals, textbooks, and technical reports
- Multiple teaching awards in multiple settings
Licenses
Licensed to practice medicine in the state of Ohio
Available internationally
Legal Experience & Services
- Qualified as an expert in state, federal, and military courts on a wide variety of issues.
- Retained by prosecution, plaintiff and defense as an expert witness
- Provides free initial consultation
Qualifications
Distinguished Fellow, American Society of Addiction Medicine (DFASAM)
Distinguished Fellow, American Psychiatric Association (DFAPA)
Board Certified in Psychiatry, American Board of Psychiatry and Neurology
Board Certified in Addiction Medicine, American Board of Addiction Medicine
SAMHSA/CSAT-authorized prescriber, Buprenorphine
Certified Tobacco Treatment Specialist
Licensed, State of Ohio Medical Board
Awards & Honors
Multiple awards received in diverse areas of clinical acumen, teaching, research, service design/delivery, etc.
Publications
- Approximately 50 publications in medical field
Professional References
Throughout his career, Dr. Miller has remained significantly active in clinical practice. Dr. Miller is clinically experienced with detoxification, rehabilitation, dual-diagnosis, corrections, methadone maintenance, buprenorphine, chronic pain & addiction, drug testing, impaired providers, gambling addiction, and most all other areas of addiction medicine. He has earned numerous awards in teaching, leadership and clinical excellence.

Dr. Miller has 2 decades experience providing forensic consultation, depositions, and testimony to both sides of the bar, civil and criminal, throughout the USA and Europe on a wide array of topics relating to his court-recognized areas of expertise.