Helping Forensic medical & mental health Experts expand their practice.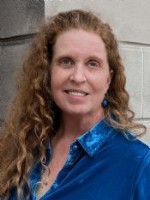 ForensicExpertPro
766 Appleberry Drive
San Rafael
,
California
94903

(415) 302-9589

https://www.forensicexpertpro.com/
► Contact ForensicExpertPro
Litigation Support
Speaker
Marketing and best practices of a physician's forensic expert witness practice. Additional services to Psychiatrists and Psychologists. 36 years of experience associated with law, expert witness medicolegal medicine, marketing and business consulting.
Mission Statement: serving the needs of justice by serving the needs of those in the witness box.
Marketing the forensic medical provider to attorneys and employers (FFD and threat assessments) requires a deep understanding of the unique practice, professional experience, goals, and strengths of the expert. Developing focused, concrete, practice building, and reputation-enhancing tools. Additional marketing expertise with websites, Social Media, and Expert Witness Resources.
Services
Providing high quality referrals of curated medical and mental health expert witness referrals to legal professionals. Medical Experts are vetted for licensure, credentials, qualifications and experience.
Services provided to legal professionals and doctors.

Also, services for Expert Witnesses in the medical-legal specialties: Marketing the forensic practice in medicine with additional focus on psychiatry and psychology.
Website assessment and improvement
Website design
Strategy to develop meaningful, ethical, and educational medical and mental health content to attorneys.
Guiding the expert through a range of online marketing resources and making recommendations.
Crafting Bios and Profiles
Setting up relevant Social Media Pages that support website content and make the expert's online footprint more prominent
Identifying topics for online content, articles, and presentations tailored to the expert's strengths and target clients.
Promoting the expert by maximizing platforms, free and paid.
Data mining. Gathering data to learn how clients are finding the expert, with dedicated services.
Big picture planning; determining with the expert long term goals and short term solutions.
Systems analysis including billing methods, case management tracking, and everything in between, to increase the expert's bottom line, pass along savings to clients, reduce frustration, and "automate" customer supportive practices.
Areas of Expertise
Profile
13 years ago I had never heard of forensic psychiatry. Forensic medicine, forensic science, yes. My first thought about psychiatry was "how do you do psychiatry on dead people?" Too much CSI. I found attorneys were equally struggling to know if they could best represent their client bringing a Forensic Psychiatrist or Psychologist into the mix. I found it to be infinitely more interesting than my work as a paralegal for 20 years. My legal background, however, enabled me to speak to attorney-clients in their own language. It was very different than the language of medicine, forensic or otherwise. As I set up a marketing plan I applied my experience with how attorneys seek experts to the expert's own positioning to be found. I believe every element of the forensic doctor's practice can be designed with the attorney's practice methods in mind. Goodwill and repeat business followed.

I live in the San Francisco Bay Area working with doctors and lawyers nationwide. My Expert clients are in the Midwest (Illinois, Minnesota), Southeast (North and South Carolina, Virginia and Georgia, Mid-Atlantic region (PA, DC), Southwest (Texas, Nevada), West Coast (LA, SF).
Areas Served
All States, Virgin Islands, Puerto Rico, Guam
ForensicExpertPro in the Social Networks

Facebook

LinkedIn
Professional Experience
13 years marketing forensic psychiatry practice, including 3 years in private practice as a marketing consultant to forensic physicians and additional focus on psychiatrists, forensic psychologists.

20+ years as a legal case manager and paralegal, for international and California firms Howard, Rice (now Arnold Porter), Sideman & Bancroft, Greene Radovsky Maloney & Share (for the premier tax attorney in Northern California, which was a real lesson.)

10 years managing the practice of a Board-Certified Forensic Psychiatrist in practice for 42 years. Sole hat-wearer for marketing, practice development, client charming, legal-friendly billing and chief strategist.
Legal Experience & Services
3 + 10 + 20 = 33 years in legal and marketing the legal satellite of Expert Witness practice. 3 years private marketing consultant with a focus on forensic psychiatry and forensic psychology, and other medical specialties as expert witnesses, 10 years marketing and practice development for a highly successful forensic psychiatry practice; 20+ years as case manager and paralegal.
Affiliations
Supporter of the American Academy of Psychiatry and Law Institute for Education and Research (AIER)
Qualifications
See Professional Experience.
Awards & Honors
Speaker, UCSF Forensic Psychiatry Fellowship and medical students (Topic: Developing a Private Practice)
BA Magna Cum Laude, San Francisco State University
Professional References
Sanjay Adhia, MD (forensicpsychiatrynow.com)
Monica Argumedo, MD (maforensicpsych.com)
Stephen M. Raffle, M.D. (pyschiatristexpert.com)
Helen Olive Milowe, Law Offices of Helen Olive Milowe (Call for #)
Education
BA, Magna Cum Laude, Interdisciplinary Social Sciences, San Francisco State University
BA, Magna Cum Laude, Women's Studies, San Francisco State University
California Teaching Credential, Secondary Schools, English and History
Passed a very difficult adult education level Calculus course and I'm proud of it to this day.
Articles Published by ForensicExpertPro
Hiring a Forensic Physician, What Will it Cost?
What you can expect to pay an Expert Witness in Medicine
Read Article
Are Expert Directories a Good Marketing Tool for Expert Witnesses in Psychiatry and Psychology?
In Forensic Fellowship you doubtless never had a conversation about Marketing, how to get work, or available resources to do so. You should know about navigating Expert Directories and Referral Services--or if they are a good idea in your field. "I don't know how" is the most common plea I hear from the recently Board-Certified. In fact, I hear it from Forensic Psychiatrists and Psychologists at all points in their careers.
Read Article