General and Forensic Psychiatrist - Expert Witness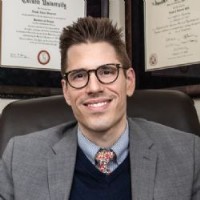 Frank A. Fetterolf, M.D.
401 Shady Ave. Ste. D103
Pittsburgh
,
Pennsylvania
15206

(412) 832-9949

https://www.frankfetterolfmd.com/forensic
► Contact Frank A. Fetterolf, M.D.
Expert Witness
Litigation Support
Speaker
Dr. Fetterolf's training and experience treating college students and young adults allow him to offer expert psychiatric opinion related to the following issues in this population:
Suicide and antidepressant-related risk
Negligence
Sexual harassment
Title IX
Hazing
Drug and alcohol
Discrimination
Sexual assault
Campus violence risk
Dr. Fetterolf is also available for expert psychiatric opinion and independent psychiatric evaluations (i.e., IME) of matters involving: Psychological trauma and emotional injury, Disability and fitness for duty, and Medical malpractice. Additionally, he has served as a consultant to courts in Pennsylvania for opinions related to: Trial competency, Criminal responsibility, and Mitigating factors in sentencing.
Services
Dr. Fetterolf offers expert psychiatric opinion related to college students, civil matters, and criminal matters.
Areas of Expertise
Anxiety Disorders
Criminal Responsibility
Depressive Disorders
Emotional Distress
Forensic Psychiatry
Independent Medical Exams (IME)
Medical Malpractice
Mental Health
Mood Disorders
Post-Traumatic Stress Disorder (PTSD)
Psychiatry
Sexual Harassment
Substance Abuse
Suicide
Suicide Prevention
Trauma
Additional Expertise:

Antidepressant-related Suicide, College Students, Sexual Harassment, Sexual Assault.
Profile
Dr. Fetterolf completed his B.S. degree, cum laude, in Biological Sciences and Cognitive Studies from Cornell University, post-baccalaureate studies in Clinical Neuroscience from University of Pennsylvania, and an M.D., with Honors, in Psychiatry from The Commonwealth Medical College.

Dr. Fetterolf's practice is patient-centered and evidence-based. His clinical philosophy can be best described as an attempt to place a person's symptoms in the context of an understanding of them as an individual, taking into consideration their development, personality, and life narrative.
Frank A. Fetterolf, M.D. in the Social Networks

Facebook

LinkedIn
Licenses
Certification & Licensure:

Specialty Certification
2017 – Present Diplomate in Psychiatry, American Board of Psychiatry and Neurology

Medical Licensure
2016 – Present Unrestricted Physician and Surgeon, Pennsylvania (PA-MD458353)
Affiliations
American Academy of Psychiatry and the Law (AAPL)
American Academy of Psychodynamic Psychiatry and Psychoanalysis (AAPDPP)
American Psychiatric Association (APA)
Seminars & Training
Clinical Training:

Residency, General Psychiatry
University of Pittsburgh Medical Center

Cert., Transference-Focused Psychotherapy
Columbia University Psychoanalytic Center

Cert., Psychodynamic Psychotherapy
Pittsburgh Psychoanalytic Center
Education
M.D., with Honors in Psychiatry
The Commonwealth Medical College

Post-Baccalaureate Studies, Clinical Neuroscience
University of Pennsylvania

B.S., cum laude, Biological Sciences and Cognitive Studies
Cornell University