Construction Expert Witness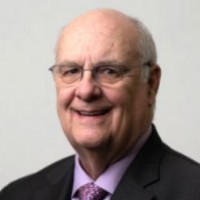 Frank C. Morris, CBO, CFM, MCP, MCEP, CSP - Tri-State Consultants
5300 Independence Ave
Arlington
,
Texas
76017

(817) 704-3320

https://www.tri-stateconsultants.com
► Contact Frank C. Morris, CBO, CFM, MCP, MCEP, CSP - Tri-State Consultants
Expert Witness
Litigation Support
Speaker
Frank C. Morris has more than 45 certifications and 40+ years in the construction industry. He provides building code consulting and training, as well as expert witness services in cases involving construction defects, code noncompliance, damage causation, accessibility standards, permitting, insurance claims, contractor standards of care, building codes, safety, slip and fall and other accidents, and other construction-related issues.
Experienced in all types of construction including residential, multi-family, FMHA, HUD, commercial, manufacturing, industrial, modular buildings, pulp and paper mills, chemical plants, telecommunications, health care facilities, churches and more. In addition to his many roles including Owner, Chief Estimator, Construction Inspector, Code Enforcement, Zoning Director, Flood Plain Administrator, Director of Planning and Permitting, Home Inspector, Chief Building Official, Project Manager, Safety Director, Draftsman, and Consultant, Frank Morris has trained contractors and code officials throughout the United States, instructing numerous courses for the Southern Building Code Congress International, the International Code Council, chapters of the AGC, the Building Professional Institute, Home Builders Association, and many others.
Services
Mr. Morris offers the following services:

Plan Reviews for Code Compliance, commercial and residential, from design phase to permitting.

Building and Life Safety Code Issues

Alternate Construction Methods

Energy Code Compliance

Accessibility Compliance

Code Compliance Inspections Services for residential and commercial construction projects

Photography and Video Services
- Job Progress
- Forensic
- Project Completion
- Construction Defect
- Construction Claims

Construction and Code Seminars
- International Energy Conservation Code
- National Electric Code
- International Residential Code
- International Building Code
- International Mechanical Code
- International Plumbing Code
- International Fire Code
- International Property Maintenance Code
- CBO – Technology
- CBO – Legal and Management
- Estimating – Beginning and Advanced
- NFPA 101 — Life Safety Code
- NFPA 13, 13R and 13D Fire Sprinklers
- NFPA 72 Fire Alarms
Litigation Support Services

Mr. Morris assists plaintiff and defense counsel and has been accepted as an expert witness in state and federal courts. He consults on cases involving:

Construction Claims
Time Delays
Construction Defects
Safety / OSHA Guidelines & Services
Slip and Fall and other Accidents
Construction Code Compliance
Permitting
Contractor Standards of Care
Accessibility Codes & Standards
Insurance Claims
Contract Disputes
Damage Causation
Cost Estimation
Building Codes
Areas of Expertise
Additional Expertise:

Code Enforcement, Construction Code Compliance, Scheduling Delay & Analysis, Fire Sprinkler Systems, Green Building, Property Standards, Construction Permitting, Lead-based Paint, Blueprints, Accessibility Codes & Standards, Contract Disputes, Damage Causation, Contractor Standards of Care.
Areas Served
All States
Frank C. Morris, CBO, CFM, MCP, MCEP, CSP - Tri-State Consultants in the Social Networks

LinkedIn
Licenses
Please see website.
Affiliations
International Association of Electrical Inspectors (IAEI)
Southern Building Code Congress International, Inc. (SBCCI)
Building Officials Association of Texas
State Bar of Texas, Texas Construction Law Section