Damages, Valuation & Forensic Accounting Expert Witnesses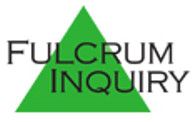 Fulcrum Inquiry
707 Wilshire Boulevard
Suite 2050
Los Angeles
,
California
90017

(213) 787-4100

https://www.fulcrum.com
► Contact Fulcrum Inquiry
Expert Witness
Forensic Expert
Litigation Support
Speaker
Fulcrum Inquiry is a business and financial consulting firm. We have expertise in accounting, appraisal, economics, and finance. Our more experienced professionals regularly provide expert testimony, and have achieved outstanding results in this area.
Our careful economic analysis and industry research, presented through effective witness testimony and graphics, gives juries the basis to determine proper damage amounts. Accounting fraud and other financial investigations are thorough yet quick because our experts ask the right questions at the beginning.
Services
Fulcrum Inquiry offers the following services:

- Expert Witness Testimony / Litigation Consulting

In complex commercial litigation, an "expert witness" usually presents the calculation of damages. This occurs because of the complexity of the calculations, the specialized nature of the work, and the credibility and independence that only an outsider can provide.

- Forensic Accounting

Forensic accountants provide a wide variety of investigations to help ensure that your business is treated fairly.

- Business Valuations and Commercial Appraisals

We also assist management teams with the following related services: Exploration of New Business Opportunities/Business Plan Development; Corporate Strategy Planning; Situational Assessments

- Personal Injury and Employment Damages

We prepare economic damages calculations that address future lost earnings and costs for both plaintiffs and defendants. These analyses consider economic factors, including:

1. Future earnings and earnings growth
2. Value of employment benefits
3. Expected work life
4. Present value discounts for future investment earnings
5. Income tax impacts
6. Lost household contributions
7. Future consumption

- Bankruptcy and Restructuring

Most companies in financial difficulty require advice to determine what went wrong and what needs to change. After a plan is developed, transactional assistance is needed to implement the most important decisions. Here is how we help:

1. Troubled Company Restructuring
2. Forensic Accounting and Fraud Auditing
3. Asset Monitoring for Secured Lenders
4. Interim Financial Management
5. Fresh Start Accounting
6. Solvency, Retrospective Solvency, and related Expert Testimony
7. Fraudulent Conveyance Determinations and related Expert Testimony
8. Support of Plans of Reorganization
9. Asset Appraisals and Fairness Analyses

- Insurance Claims

Most commercial insurance policies provide coverage for (i) lost profits which occur in connection with a covered physical loss, (ii) the added costs of getting the business reopened, and (iii) losses in connection with closures from actions of civil authority. Some business policies also provide protection from "contingent" business interruption losses caused when key suppliers or customers experience a disaster that also affects your business, even when the physically-damaged property is NOT owned, operated or controlled by the insured.

- Sarbanes-Oxley and Nonprofit Whistleblower Systems

Section 301(4) of the Sarbanes-Oxley Act ("SOX") requires Audit Committees to establish procedures for the collection and resolution of employee complaints covering an extremely broad range of financial and accounting control issues. The system must allow for anonymous and confidential submissions. Whistleblower reporting systems are widely considered a best practice for nonprofit organizations.
Litigation Support Services

Fulcrum Inquiry assists with computerized data analysis that will help defend or defeat class certification, testifying on appropriate damages, and administering class settlements.

We can identify and quantify the existence and effects of non-competitive behavior. Our experience includes allegations of unfair competition, price fixing, predatory pricing, and market share.

In disputes in which the damages, accounting, or valuation are the most important items at issue, Fulcrum's skills are more helpful than, or can be a useful supplement to, what legal-based judges, arbitrators and mediators typically address.
Areas of Expertise
Additional Expertise:

Neutral Evaluations, Fraud Investigation, Disgorgement, Forensic Economic Analysis, Strategic & Market Assessment, Whistleblower Systems, Sarbanes-Oxley Act; Entertainment Industry; Injury & Employment Damages, Alter Ego Corporation, Corporate Veil, Royalty Audit.
Profile
We are a team of experienced consultants with international accounting and consulting experience. Our firm provides outstanding analysis and research that assists our clients in solving complex business problems. We have a wide range of clients from the world's largest companies to family-owned businesses.

Our Lead Testifying Experts:

David Nolte has more than 30 years of experience in financial and economic consulting. He has served as an expert witness in over 100 trials. He has also served as an arbitrator. He has achieved the following credentials - CPA, MBA, CMA and ASA.

Renee Howdeshell is a CPA and Certified Fraud Examiner (CFE) with 20 years of experience performing economic damages calculations and forensic accounting investigations. She has prepared numerous analyses and testified as an expert witness in federal court, CA state court and local and international arbitration regarding lost profits, disgorgement or other matters involving accounting, finance or business valuation. She was previously honored by the National Association of Certified Valuators and Analysts as among the "40 Under Forty" who have made extraordinary advances in their field

Nicole Liska specializes in applied economic and statistical modeling. She has experience with a diversity of cases including: personal injury & wrongful death, labor & employment, class action, statistical sampling, intellectual property, breach of contract, antitrust cases involving price discrimination, monopolization and price fixing, and accounting malpractice and securities cases involving company, asset and security valuation. She has provided economic and financial analyses on these matters by combining sophisticated economic and statistical techniques. Ms. Liska has provided testimony in Federal Court and in depositions.
Areas Served
All States
Fulcrum Inquiry in the Social Networks

Facebook
Professional Experience
Our Industry Expertise:

Entertainment
High Technology
Healthcare
Construction & Real Estate
Intellectual Property
Hospitality & Lodging
Manufacturing
Financial Services
Licenses
Our testifying experts have prestigious and difficult-to-obtain credentials such as CPA, MAI, ASA, CFA, and MBA. Individual resumes are available after more is known about your specific need. Please contact us for an initial and no obligation consultation.
Legal Experience & Services
Fulcrum Inquiry is a licensed Certified Public Accounting firm. Our investigatory skills allow us to learn what happened, and then apply that to applicable professional requirements.

Our firm is one of the most experienced damage analysis consultants. Our personnel has consulted on thousands of engagements, covering practically every type of civil case, and practically every industry.

We have significant witness experience. Juries and judges usually find our conclusions and presentations to be persuasive.

Our litigation work utilizes our investigative capabilities. The following is a sample of our experience:
Lost Profits
Valuations of Businesses & Intellectual Property
Anti-Trust & Unfair Business Practices
Lost Earnings
Accounting Malpractice
Arbitrator/Special Master

Our skilled professionals can assist you with the following investigations:

Forensic Accounting and Fraud Investigations
Licensing and Royalty Audits
Employee Investigations
Employee Whistleblowing
Seminars & Training
We provide no-cost educational seminars as a service to the legal and business communities. These presentations can be offered in your office to groups of 15 or more. If desired, these courses can be tailored to your firm's particular needs.
Professional References
Our professionals have served hundreds of clients of all sizes. Some of our more well-known clients include the following Global 1000 companies:

Albertson's, Allergan, American International Group, Amerisource Bergen, Amgen, AT&T, Baker Hughes, Bank of America, Bausch & Lomb, Baxter International, Becton Dickinson, Beverly Enterprises, Bridgestone, Bristol-Myers Squibb, British Petroleum, Brunswick, Carlisle Companies, Caterpillar, Chubb, Citigroup, Clear Channel, Coca-Cola, Comcast, ConAgra, Conseco, Cooper Tire & Rubber, Daewoo Electronics, Dole Food, Edison International, Exxon Mobil, Fifth Third Bancorp, Ford Motor, etc.
Articles Published by Fulcrum Inquiry