Apparel, Clothing, Fashion and Textile Industry Expert Witness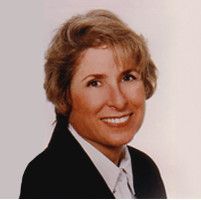 Gabriele Goldaper Apparel Consulting
4342 Redwood Avenue
Suite C309
Marina del Rey
,
California
90292

(310) 302-1077

https://gabrielegoldaper.com/
► Contact Gabriele Goldaper Apparel Consulting
Expert Witness
Litigation Support
Speaker
Gabriele Goldaper has more than 45 years of experience in the Fashion/Apparel/Textile Industry, as a retailer, manufacturer, key executive, consultant & college instructor, as well as involved, as an expert witness, in more than 150 apparel industry legal disputes during the past several years. She has been deposed and testified in bench and jury trials, for both defendants and plaintiffs. She owned her own clothing manufacturing company & held key executive positions in major public and private apparel companies in Southern California. She is a 30 year member of the faculty at Fashion Institute of Design.
Services
Gabriele Goldaper provides Business Consulting to Fashion Industry clients and Expert Witness Consulting to attorneys involved in litigation of apparel/clothing/fashion/textile Industry issues as well as Copyright, Trademark and Trade dress Issues.
Litigation Support Services

Mrs. Goldaper provides unbiased and impartial expert testimony and litigation support services for plaintiff and defendants. She has been doing this for more than 20 years.
Areas of Expertise
Additional Expertise:

Clothing Industry, Apparel/Licensing, Brand Dilution, Copyright Infringement, Clothing Industry, Trademark and Trade Dress Infringement, Branding and Fashion Marketing, Supply Chain, Contract Manufacturing.
Profile
Professional Accomplishments:

Apparel Expert for International Executive Service Corps.
Apparel Expert for United States Agency for International Development
Apparel Expert for Citizens for Democracy
Expert Witness in Legal Disputes
Member "Hall of Fame" Fashion Institute of Design and Merchandising
Board of Directors- Fashion Business Incorporated
Advisory Board- Los Angeles Trade Technical College
Advisory Board- Fashion Institute of Design and Merchandising
Board of Directors- LCA Intimates
Faculty Award- Fashion Institute of Design and Merchandising
Host- Business Talk Show- Station KTYM
Business Volunteer- Los Angeles Arts Council
Business Volunteer- Executive Service Corps of Los Angeles
Elected to Who's Who of American Women
Elected to Who's Who in the West
Elected to Who's Who in California
Elected to Who's Who of American Teachers
Listed in Dictionary of International Biography
Elected to Commission on Status of Women for (2) 4 year terms
Member of American Production and Inventory Control Society
Member of Executive Board of California Apparel Industries Assoc.
Chairman Information Technology Committee, CA. Fashion Creators
Areas Served
All States in USA
Gabriele Goldaper Apparel Consulting in the Social Networks

LinkedIn
Professional Experience
Fashion Institute of Design and Merchandising / College Instructor, 1985-Present
Classes in Entrepreneurship, Sales and Marketing, Purchasing and Inventory Control, Product Branding and Merchandising Production Planning and various other business related subjects for Apparel Manufacturing and Design students. Received "Faculty of the Year" award 3 years and currently in "Hall of Fame".

Apparel Industry Expert Witness 1995-Present
Designated as the "expert" in over 150 apparel industry disputes. Provided litigation support to attorneys for cases involving all aspects of the apparel/fashion industry. Worked with both the plaintiff or the defense.

Business Management Consultant 1986-Present
Consultant to over 200 new, failing or growing companies in need of reorganization, restructuring, or reengineering of the business process. Specializing in areas of inventory management, marketing and selling strategies, product development, financial planning, warehousing, distribution, and domestic and international manufacturing and sourcing. Worked with major American public and private companies as well as companies in France, England, Australia & USAID (United States Agency for International Development) sponsored projects in Romania, Egypt, Russia, Thailand, El Salvador, & Bulgaria as an "apparel expert".

LCA Intimates (Intimate Apparel) Executive Vice President, Corporate Operations
Responsible for overall corporate operations. Areas of accountability include overseas and domestic production, customer service, information technology, inventory control, distribution logistics, and corporate profitability. Restructured and streamlined operations to support corporate growth.

Warnaco - Speedo (Swimwear and Sportswear) Director of Corporate Operations
Responsible for corporate operations of 5 divisions including Cole, Catalina, Speedo, White Stag and Oscar de la Renta.

Cherry Lane (Junior Sportswear) General Manager
Directed all corporate operations which included opening of the company in the United States (Australian based) to full establishment as a manufacturer of Better Junior Sportswear. Opened Cherry Lane stores, developed concept and established licensing for future stores. Achieved sales volume of $2 million in the first 6 months.

Prisma Corporation (Sportswear and Dresses) Partner/Executive Vice President
Responsible for operations for six apparel divisions. Reorganized business structure, opened three new divisions and increased profitability by 300%

Silton AMS Vice President/Customer Support/Consultant
Consulted with top management of apparel companies introducing apparel software programs. Delivered seminars nationally about information and use of computers in and for the apparel industry. Responsible for managing new installations and training of new users.

High Tide Swimwear (Women's Swimwear) Vice President/Operations
Responsible for corporate operations; business strategies, long range and immediate planning and manufacturing.
Legal Experience & Services
I have been designated as an expert witness in over 150 lawsuits in state and federal courts for apparel industry related matters. I have testified at trials and/or depositions and/or provided the courts with testimony in the form of declarations or expert reports.
Affiliations
See website.
Qualifications
See website.
Publications
" To Boost Profits, Take a Closer Look at Customer Service," Apparel Industry Magazine.
"Making It in Middle Management," Bobbin Magazine
"Curve Fitting: Systematic Production Planning," Bobbin Magazine
"Automated Information Systems: Service Bureau or In-House," Apparel Industry Magazine
"Small Company View of the Computer," AAMA Publication
"A Results-Oriented Approach to Manufacturing Planning," Apparel Industry Magazine
"Forecasting- Profit Tool for the Manufacturer," Apparel Industry Magazine
"Customer Service Manual," High Tide, Warnaco Publication
Education
Barnard College - N.Y.
Major: Economics

University of Cincinnati - Ohio.
Bachelor of Science and Bachelor of Arts, Major: Education

Xavier University - Ohio.
Graduate Studies in Business

Certified: Arbitrator and Mediator