Horse Appraisal, Expert Witness & Litigation Support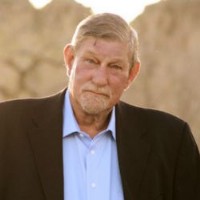 Gary Clay Horse Appraiser and Expert Witness
6108 Buckhorn Dr.
Loveland
,
Colorado
80538

(602) 571-1698

www.garyaclay.com/
► Contact Gary Clay Horse Appraiser and Expert Witness
Expert Witness
Forensic Expert
Litigation Support
Speaker
Gary Clay is a leader in the horse industry with over 40 years experience as a trainer, judge, appraiser and expert witness. He provides many litigation services. He is an internationally recognized horse/equestrian expert, technical advisor, legal consultant, equine appraiser and safety expert.
Gary carries the highest rating known as a Large "R" with the United States Equestrian Federation and has judged various National Championships and Shows in the United States, Canada and Mexico. Mr. Clay has trained horses and riders who have won a combined 50+ National titles and 100's of top ten titles.
He has a network of professionals throughout the United States with whom he consults with and does extensive research. His well-written opinions often lead to the case being won and trial is often avoided.
Services
Mr. Clay's trial services include:

Case analysis and reconstruction depositions
Expert testimony
Industry standards of custody, care, control and safety
Industry rules and regulation
Breed standards
Insurance claim, appraisals and appraisals review

Appraising is a process that requires research, knowledge and experience. Appraising is not an exact science. The appraiser must draw from his expertise to formulate a current market value. Once the process is completed, a report is drawn up and can be submitted for use in the following areas:

Litigation support
Divorce settlements
Estate and Tax planning
Pre-purchase and insurance
Tax donations
Areas of Expertise
Accident
Accident Analysis
Accident Investigation
Accident Prevention
Accident Reconstruction
Appraisal
Arbitration
Breed Standards
Case Analysis
Damages
Equine
Equine Appraisals
Equine Physiology
Horse Behavior
Horse Values
Horses
Insurance
Investigation
Litigation
Loss Prevention
Personal Injury
Police Procedures
Research
Safety
Valuation
Additional Expertise:

Expert Testimony, Stable Management, Horse Care Education.
Profile
Gary was the founder and head trainer of Del Camino Equestrian Academy in Scottsdale, Arizona with over 150 full time students who competed on the Local, Regional and National levels. Gary has trained National showmen who compete currently. He has worked on the sets of movies such as "Far and Away" and the "Young Riders" television series. Gary takes pride in being specially trained by the "old masters" and has received instruction in classical dressage, jumping and western disciplines.

Gary has lectured, coached and judged all over the world. He has exceptional knowledge, experience and expertise in the appraisal of horses; he has over 40 years experience in all areas of the equine industry. His education and skills make him a sought after appraiser. He provides a fair and unbiased value for his clients. You will feel assured of an accurate and proficient appraisal of your horses.
Areas Served
All States
Gary Clay Horse Appraiser and Expert Witness in the Social Networks

Facebook

LinkedIn
Professional Experience
Over 30 years practical hands on experience
Successful national level horseman
College lecturer
Clinician
National and international judge
Thorough industry knowledge
Experienced with show, race and dude horses/multiple disciplines
Ranch/farm owner and manager
Consulted professionally for 30 years in all equine issues
Syndicated and managed multi-million dollar horses
Successful auction sales company
Boards and rules committee member
Licenses
United States Equestrian Association "large R" judge status
Level One Specialty card in Reining & Equitation
BA Arizona State University Business
Teaching Certificate - College Equine Professor
Legal Experience & Services
Areas of expertise include:
Horse Behavior
Equine physiology
Industry rules and standards
Breed standards
Horse values
Litigation support
Case analysis
Expert testimony
Stable management
Safety procedures
Accident analysis and prevention
Policies and procedures
Affiliations
Arizona All Arabian Association
Desert Caballeros
Arabian Horse Association
World Arabian Horse Organization (W.A.H.O.)
American Quarter Horse Association
American Paint Horse Association
Western Horse Council for the United States Equestrian Association
Professional Horseman's Association of America
Awards & Honors
Multiple National Championships and "Top 10's" earned
Local, Regional and National Judging
Level One Status (Highest Classification)
Seminars & Training
National Level Training, Youth and Adult
Western, English, Equitation, Dressage, Jumping, Reining, Horsemanship, Halter
Showmanship.