Emergency Medicine Expert Witness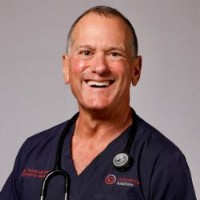 Gary W Tamkin, MD, FACEP
4 Valley High
Lafayette
,
California
94549

(925) 786-8469
► Contact Gary W Tamkin, MD, FACEP
Expert Witness
Forensic Expert
Litigation Support
Speaker
Gary W Tamkin, MD, FACEP is a board-certified emergency medicine physician. He has been called upon to express opinions in the areas of medical malpractice, personal injury, negligence, standard of care, and causation. He is involved in both plaintiff and defense cases.
Dr. Tamkin's qualifications include:
-Award-winning emergency medicine physician in active practice with 30 years clinical experience
-Associate Clinical Professor of Emergency Medicine at University of California San Francisco School of Medicine
-Current VP of company that staffs 500 emergency departments, helping to oversee more than 5000 providers in risk management and quality assurance issues
-Fellow of the American College of Emergency Physicians
-Past President of the California Chapter of the American College of Emergency Physicians
-Medical Director of California Highway Patrol
-Extensive publication and speaking experience in the area of emergency medicine
-Experienced expert witness
Services
Dr. Tamkin offers consulting, case review, and expert witness testimony.
Areas of Expertise
Additional Expertise:

Trauma Surgery/Trauma Medicine
Professional Experience
Vice President of Provider Development, US Acute Care Solutions
Associate Clinical Professor of Emergency Medicine(Volunteer), UCSF School of Medicine
Past President, American College of Emergency Physicians, California Chapter
Medical Director, California Highway Patrol
Medical Director, Emergency Department, Mercy Medical Center Merced, Merced, California
Past Chief of Staff, Mercy Medical Center Merced, Merced, California
Licenses
California Medical License
Affiliations
Past President, American College of Emergency Physicians, California Chapter
California Medical Association
Society for Academic Emergency Medicine
National Association of EMS Physicians
Qualifications
Board Certified in Emergency Medicine by the American Board of Emergency Medicine (ABEM)
Education
B.A., Brown University
M.D., University of California Irvine