Emergency Medical Services Expert Witness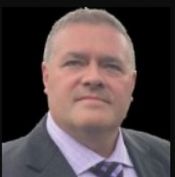 Geo Henderson, BC, CLI, AEMT-P
2 Robin Drive
Voorheesville
,
New York
12186

(518) 423-1819

https://www.geohenderson.com
► Contact Geo Henderson, BC, CLI, AEMT-P
Expert Witness
Litigation Support
For over 34 years Mr. Henderson's career path has included public and private sector fire and emergency medical services. Extending into leadership, incident management, design and implementation of immersive educational scenarios, physician training, and emergency planning, Geo Henderson has experience in several widely varying and vastly different aspects of his profession. In addition to management of countless incidents in a broad array of emergency services, Mr. Henderson has also mitigated events ranging in complexity from multiple alarm fires to mass casualty incidents.
As a paramedic supervisor for both a municipal, fire-based EMS system (260 EMS providers) and a county emergency medical services system (60 EMS providers) Mr. Henderson has participated in the design and implementation of educational, operational, safety, quality improvement, and EMS policies and procedures for EMTs, paramedics and physicians.
In 2021 Mr. Henderson began practice as an expert witness specializing in pre-hospital emergency medicine. He has been retained by firms representing both defendants and plaintiffs throughout the United States.
Services
Geo Henderson provides consultation and expert opinion to plaintiff and defense firms on:

Paramedic standard of care
EMS standard of care
Airway management
Intubation
Mass casualty incidents
Positional asphyxia
Pediatric emergency medicine
EMS scope of practice
Fire operations
Ambulance operations
Patient transport
Emergency vehicle operations
Pre-hospital medicine
First aid
Restraint asphyxia
Rescue operations
Emergency communications
Overdose management
Narcan administration
Litigation Support Services

Mr. Henderson provides unbiased and impartial expert testimony to plaintiff and defense attorneys.

Services include:
Preliminary review and evaluation
Written opinions and reports
Depositions
Court testimony
Technical support
Areas of Expertise
Additional Expertise:

EMT, Response System Management, Airway, Chemical Restraint, Refusal of Care, Excited Delirium, Protocols, Delay of Care, Negligence, Pediatric EMS, Ambulance Transport, Dispatch, EMS, Advanced Life Support, Airway Management & Intubation, Pediatric Life Support, Provider Negligence, Paramedic & EMT Standards, Cardiac & Respiratory Arrest, Excited Delirium, Refusal of Care, Protocol Compliance, Ambulance Transport.
Areas Served
All States
Geo Henderson, BC, CLI, AEMT-P in the Social Networks

LinkedIn
Licenses
Advanced Emergency Medical Technician - Paramedic
Certified Lab Instructor - Paramedic
Advanced Cardiac Life Support
Pediatric Advanced Life Support
Firefighter - New York State
Legal Experience & Services
Geo Henderson has provided consultation and expert opinion to plaintiff and defense firms.
Qualifications
Accident Victim Extrication
Active Shooter, Level II
Advanced Cardiac Life Support (ACLS)
Advanced Disaster Life Support (ADLS)
Terrorism Response Tactics (ALERRT - Texas State University)
Apparatus Operator (emergency vehicle)
Basic Disaster Life Support (BDLS)
Basic Life Support (BLS) - CPR
Commercial Driver License, Class A
Federal Emergency Management Agency (FEMA)
FEMA All Hazards - Safety Officer
FEMA Incident Command System (ICS), Levels 100, 200, 300, 700, 800
Fire Behavior & Arson Awareness
Fire Service Instructor – Level 1
Grass, Brush & Forest Firefighting
Medical Special Operations
Medium Level Structural Collapse (MLSC) Concept
MLSC Exterior Shoring Operations
MLSC Interior Shoring Operations
MLSC Void Search
New York State Code Enforcement Officer
Pediatric Advanced Life Support (PALS)
Rescue Operations
Search Canine Veterinary Care
Structural Collapse Operations, Basic Level
Awards & Honors
Harriet C. Weber EMS Leadership Award

Regional Emergency Medical Organization
Advanced Life Support Provider of the Year

City of New York Fire Academy
First Line Supervisors Training Program
Certificate of Merit - Highest Rating
Seminars & Training
Lectures and Presentations

Back to the Basics
Life is Short – Eat Dessert First!
Flag on the Chart!
Diastat & Solu-cortef
The Informal Guide to Quality Improvement
ALS for the BLS provider
The Firehouse Guide to emsCharts
Points to Ponder – Obtaining Accurate Blood Pressures
Points to Ponder – Diabetic Technology