Civil Engineering, Forensic Engineering, Hydraulics, Hydrology, & Water Utility Expert Witness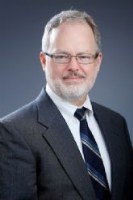 Givler Engineering, Inc.
515 Busby Drive, Suite 101
San Antonio
,
Texas
78209

(210) 342-3991

https://www.givlerengineering.com/
► Contact Givler Engineering, Inc.
Expert Witness
Forensic Expert
Litigation Support
Speaker
L. David Givler, MSCE, PE is the president of the firm. He is a technical expert in hydrology and hydraulics with experience since 1984. His experience in municipal engineering and site development began in 1987. He obtained his Master of Science in hydraulics in 1986 from Lehigh University and his Bachelor of Science in Civil Engineering in 1984 from Lafayette College. He registered as a Professional Engineer in 1990 in Pennsylvania and in 1993 in Texas.
Mr. Givler formerly worked for the U.S. Army Corps of Engineers and several consulting firms. He has also worked on projects in Gabon, Africa.
Services
With in-house expertise in hydrology, hydraulics, storm water regulation, flood plain analysis, along with dam construction and maintenance, GEI is ready for your next water related project. GEI also specializes in road construction and repair offering unique designs and cost saving options to our customers.

As the city engineer for many municipalities in the San Antonio, TX area, GEI offers second to none customer support and personalized attention.

Engineering
-Studies
-Planning
-Design
-Review

Computer-Aided Drafting (CAD)

Computer Modeling
-Watershed
-Rivers, Streams and Floodplains
-Reservoirs
-Dam Failures

Agency Coordination and Approvals
-FEMA
-EPA
-TCEQ
-US Army Corps of Engineers
-Department of Parks and Wildlife

Observation and Inspection
-Dams
-Capital Improvement Projects
-Subdivisions
-High-End Home Site Development
-Concrete Structures
-Pavement
-Storm Water Controls and Best Management Practices
Areas of Expertise
Additional Expertise:

Dam Construction and Maintenance, Flood, Runoff, Drainage, Storm Water Regulation, Floodplain, Dam, Street Utility, Pipe, FEMA, Flow, Road Construction and Repair, Professional Engineering, Storm Water, Municipal Engineering, Forensic Engineering, Water Utility, Dams.
Profile
Municipal Engineering
Givler Engineering provides municipal engineering services to approximately ten cities throughout Bexar County, Texas. Typical services include evaluating infrastructure conditions and developing capital improvement projects and bond programs. We design street, drainage, and utility projects and provide administrative and observation services during construction. We develop coordination programs for utility projects within the public rights-of-way, and storm water management programs for reducing storm water pollution. We also review proposed development for compliance with municipal regulations.

Land Development
Givler Engineering, Inc. performs feasibility studies and designs subdivision plats, streets, drainage facilities, bridges, access, and utility services for residential and commercial subdivisions. We also develop Storm Water Pollution Prevention Plans and coordinate agency review processes.

Water Resources
Givler Engineering, Inc. performs hydrologic and hydraulic studies for flooding, reservoir operation, detention, dam failure, and water availability. We obtain water right permits and coordinate with floodplain administrators, the TCEQ, and FEMA. We develop Emergency Action Plans for areas downstream of significant and high-hazard dams. We also design new dams and develop repair and maintenance plans for existing dams.

Storm Water Pollution Prevention and Water Pollution Abatement Plans
Givler Engineering, Inc. designs Storm Water Pollution Prevention Plans for limiting pollutant discharges from construction sites. We also design Water Pollution Abatement Plans for construction sites and development located in aquifer recharge zones. Givler Engineering, Inc. designs and inspects temporary Control Measures such as silt fences, construction entrances, and sediment traps. We also design and inspect long-term post-construction Control Measures, such as water quality ponds, sediment ponds, filtration ponds, vegetated channels, and detention ponds. We solve maintenance problems for Best Management Practices and assist with acquiring easements and establishing inspection and maintenance agreements.

Custom Home Site Design and Rehab
Givler Engineering, Inc. designs grading, drainage, and utility plans for high-end custom homes. We perform feasibility studies, design lot access, develop easements, and resolve land use conflicts. We specialize in developing remedies for challenging drainage situations with moisture barriers, French drains, and surface diversions. We also design measures to stabilize expansive clay soils, and we like to help clients harvest rainwater and shallow groundwater.
Consulting Practice
All States
Givler Engineering, Inc. in the Social Networks

LinkedIn
Professional Experience
Givler Engineering/Givler Engineering, Inc.
1999-Present
HDR/Simpson
1998-1999

Simpson Group
1993-1997

Quad Three Group
1990-1992

Reilly Associates
1989

U.S. Army Corps of Engineers
1987-1988

African Mission Hospital
1986

Imbt Hydraulics Laboratory
Lehigh University
1985-1986
Licenses
Professional Engineer, 1990 (PA No. PE-040565-E), 1993 (TX No. 73842)
Affiliations
American Society of Civil Engineers
Association of State Dam Safety Officials
Taught Site Design Seminar for Architectural Registration Examination, The American Institute
of Architects, San Antonio Chapter, 1997
Seminars & Training
Stream Stability and Scour at Highway Bridges, National Highway Institute, 1996.
Publications
Stability of Submerged Rubble Mound Structures under Wave Attack, Lehigh University, 1986
Earthen Dam Spillway Rehabilitation, Texas Section A.S.C.E., 1994
Hydraulic Model of Roller Compacted Concrete Spillway, Texas Section A.S.C.E., 1994
Extrapolation of a Stage-Discharge Rating Curve for the San Antonio River
Using a HEC-2 Model, Texas Section A.S.C.E., 1995
New Methods Provide Less Costly Ways to Conserve Water, San Antonio Bus. Journal, 1997
Methods for Making Rainwater Harvesting More Attractive, A.S.C.E. Younger Members Texas Section, January 1998 and A.W.R.A. Tropical Hydrology Symposium, July 1998
Professional References
"An outstanding Engineering firm with rock-ribbed integrity. Choose them FIRST!" -Michael Simpson, City Manager of Olmos Park.

"I worked with GEI as my City Engineer in Olmos Park. They are knowledgeable, professional and ethical. They also do our stormwater work here in Balcones Heights. Their work is prompt and thorough. Excellent firm!" -Amy Buckert, City Administrator of Balcones Heights.

"The City of Olmos Park has contracted with Givler Engineering services for the past five years, and we are completely satisfied with their work product and services" -Celia M. DeLeon, City Manager.

"Givler Engineering, Inc. has skillfully designed, reviewed and overseen all phases of numerous projects including: sanitary sewer inspection, repair and replacement; subdivision platting: street planning, maintenance and repair; residential and commercial drainage evaluation and improvement; public parks and parking lot construction; police and fire facility expansion; corporate development feasibility determination and compliance oversight; regional watershed planning and development; permitting; sinkhole remediation; storm water control; and all floodplain issues including flood damage assessment. I recommend David Givler and Givler Engineering wholeheartedly without hesitation, and strongly believe that they will be a valuable asset to any project of undertaking being contemplated." -Janice Alamia, City Secretary.
Education
M.S., Civil Engineering, Lehigh University, Specialty in Coastal and Hydraulics, 1986
B.S., Civil Engineering, Lafayette College, 1984