Emergency Medicine Expert Witness, Board Certified Emergency Physician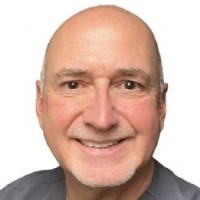 Glenn Birnbaum, MD FACEP
Serving clients nationally
Austin
,
Texas

(908) 419-8083

https://glennbirnbaummd.com/
► Contact Glenn Birnbaum, MD FACEP
Expert Witness
Forensic Expert
Litigation Support
Speaker
Dr. Glenn Birnbaum uses his 30 years' experience as a board-certified emergency physician to provide attorneys with guidance they need to understand the medical issues and standard of care in complex emergency medicine malpractice cases. Retained by both plaintiff and defense in over 50 cases with over 20 testimonies at deposition or trial.
Services
Dr. Birnbaum focuses on "Failure to Diagnose" claims in emergency medicine / ER and has assisted attorneys as an emergency medicine expert witness in matters such as:

Heart attack, Myocardial infarction (MI)
Aortic dissection
Pulmonary embolism (PE)
Abdominal aortic aneurysm (AAA)
Appendicitis (AP)
Ischemic bowel
Stroke (CVA) (TIA)
Subarachnoid hemorrhage (SAH)
Cauda equina syndrome
Sepsis
Pneumonia
Infectious Diseases (ID)
Areas of Expertise
Emergency Medicine
Heart Diseases
Infectious Diseases
Medical Malpractice
Medical Records
Medical Review
Additional Expertise:

Emergency medicine, emergency room, emergency department, failure to diagnose, standard of care, Heart Attack, Myocardial Infarction, Aortic Dissection, Pulmonary Embolism, Abdominal Aortic Aneurysm, Appendicitis, Ischemic Bowel, Stroke, CVA, TIA, Subarachnoid Hemorrhage, Cauda Equina Syndrome, Sepsis, Pneumonia, Infection, Infectious Diseases.
Profile
Residency trained and board certified emergency medicine physician.
Clinically practicing Emergency Medicine at major medical centers since 1989.
Experience as teaching faculty for an emergency medicine residency program.
Administrative experience in hospital and medical group management.
Experienced emergency medicine expert witness retained by both plaintiff and defense in 50+ cases 1999 - present with 20+ testimonies at deposition or trial.
Retained by attorneys nationally including New Jersey, Texas, New York, Florida, Connecticut, Maryland, Delaware, West Virginia, Arizona.
Areas Served
All States
Glenn Birnbaum, MD FACEP in the Social Networks

LinkedIn
Professional Experience
Please see website.
Licenses
Current Medical Licensure New Jersey, Texas
Affiliations
American College of Emergency Physicians
Publications
Allegra J, Lavery R, Cody R, Birnbaum GA, Brennan J, Hartman A, Horowitz M, Nashed A, Yablonski M: Magnesium Sulfate in the Treatment of Refractory Ventricular Fibrillation in the Prehospital Setting. Resuscitation 2001; 49:245-249.

Successful Resuscitation and Neurologic Recovery From Refractory Ventricular Fibrillation After Magnesium Sulfate Administration. Ann Emerg Med 1992; 21:92-96.

Cody RP, Weisel CP, Birnbaum G, Lioy PJ: The Effect of Ozone Associated with Summertime Photochemical Smog on the Frequency of Asthma Visits to Hospital Emergency Departments. Environmental Research 1992; 58:184-194.

Birnbaum G, Allegra J, Plosay JJ 3d: Magnesium Sulfate and Torsade de Pointes [letter]. Ann Emerg Med 1989; 18:1256-7.
Education
1988 - 1989 Chief Resident, Emergency Medicine
Morristown Memorial Hospital
Morristown, New Jersey

1986 - 1989 Emergency Medicine Resident
Morristown Memorial Hospital
Morristown, New Jersey

1981 - 1986 Pennsylvania State University / Thomas Jefferson University Combined BS / MD Program
Bachelor of Science / Doctor of Medicine