Biomechanical Engineering Expert Witness and Patent Consultant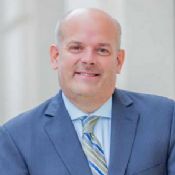 H. John Miller, Ph.D., P.E.
1808 James L. Redman Pkwy, Ste 163
Plant City
,
Florida
33563

(586) 945-4592

https://www.millerforensics.com
► Contact H. John Miller, Ph.D., P.E.
Expert Witness
Litigation Support
A biomedical, mechanical, and manufacturing engineer, Dr. Miller's focus has included impact biomechanics and injury causation; seat, seatbelt, and airbag performance; and automotive, mechanical, and biomedical systems design and manufacture.
Services
Dr. Miller provides research, expert analysis, and testimony, and has performed medical record reviews, event/occupant surrogate studies, occupant kinematic reconstruction, vehicle and scene investigations and crash testing in support of expert opinions. Areas include:

Impact Biomechanics and Injury Causation
Seat, Seatbelt and Airbag Performance
Vehicle and Scene Investigation
Design and Structural Analysis
Product Liability / General Negligence Claims
Workplace Safety
Medical Device Design
Biomedical Engineering
Patent Infringement
Litigation Support Services

Dr. Miller works with both Plaintiff and Defense attorneys.
Areas of Expertise
Additional Expertise:

Manufacturing Engineering, Crash Testing, Airbag Performance, Product Design.
Profile
H. John Miller, Ph.D., P.E., provides design services, engineering consulting and expert witness testimony through his company, Miller Biomechanical Forensics. He has testified extensively in product litigation.

He earned a B.S. in Mechanical Engineering from Lawrence Technological University, where he now sits on the Engineering Board of Directors, an M.S. in Engineering from Purdue University, and an M.S. and a Ph.D. in Biomedical Engineering at Wayne State University. Dr. Miller completed a Post-Doctoral Fellowship — Crash Injury Research and Engineering Network (CIREN) at the University of Michigan Trauma Center.

He is a Licensed Professional Engineer (P.E.) in Michigan and Florida.

Dr. Miller's publications involve occupant safety and injury causation and include several U.S. Patent and Trademark Office (USPTO) Defensive Publications and numerous patents.
Areas Served
All States
H. John Miller, Ph.D., P.E. in the Social Networks

LinkedIn
Licenses
Licensed Professional Engineer (P.E.)