Biomechanical Engineering Expert Witness and Patent Consultant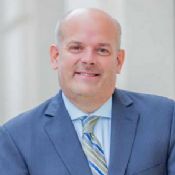 H. John Miller, PhD, PE
15880 Summerlin Rd, Ste 300, Box 173
Fort Myers
,
Florida
33908

(586) 945-4592

https://www.millerforensics.com
► Contact H. John Miller, PhD, PE
Expert Witness
Litigation Support
A biomedical, mechanical, and manufacturing engineer, Dr. Miller's focus has included impact biomechanics and injury causation; seat, seatbelt, and airbag performance; and automotive, mechanical, and biomedical systems design and manufacture.
Services
Dr. Miller provides research, expert analysis, and testimony, and has performed medical record reviews, event/occupant surrogate studies, occupant kinematic reconstruction, vehicle and scene investigations and crash testing in support of expert opinions. Areas include:

Impact Biomechanics and Injury Causation
Seat, Seatbelt and Airbag Performance
Vehicle and Scene Investigation
Design and Structural Analysis
Product Liability / General Negligence Claims
Workplace Safety
Medical Device Design
Biomedical Engineering
Patent Infringement
Areas of Expertise
Accident Analysis
Accident Investigation
Accident Reconstruction
Amusement Parks
Automotive
Biomechanics
Car Accident
Engineering Mechanical
Failure Analysis
Human Factors
Manufacturing
Patent
Personal Injury
Products Liability
Safety
Seat Belts
Traffic Accident
Additional Expertise:

Manufacturing Engineering, Crash Testing, Airbag Performance, Injury Causation, Workplace Safety, and Product Design.
Areas Served
All States
H. John Miller, PhD, PE in the Social Networks

LinkedIn