Biomechanical Engineering Expert Witness and Patent Consultant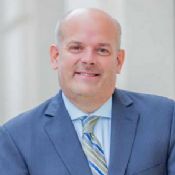 H. John Miller, PhD, PE
15880 Summerlin Rd, Ste 300, Box 173
Fort Myers
,
Florida
33908

(586) 945-4592

https://www.millerforensics.com

Send an email
Expert Witness
A biomedical, mechanical, and manufacturing engineer, Dr. Miller's focus has included impact biomechanics and injury causation; seat, seatbelt, and airbag performance; and automotive, mechanical, and biomedical systems design and manufacture.
Services
Dr. Miller provides research, expert analysis, and testimony, and has performed medical record reviews, event/occupant surrogate studies, occupant kinematic reconstruction, vehicle and scene investigations and crash testing in support of expert opinions. Areas include:

Impact Biomechanics and Injury Causation
Seat, Seatbelt and Airbag Performance
Vehicle and Scene Investigation
Design and Structural Analysis
Product Liability / General Negligence Claims
Workplace Safety
Medical Device Design
Biomedical Engineering
Patent Infringement
Areas of Expertise
Additional Expertise:

Manufacturing Engineering, Crash Testing, Airbag Performance, Injury Causation, Workplace Safety, and Product Design.
Consulting Practice
All States
H. John Miller, PhD, PE in the Social Networks

LinkedIn