Civil/Structural Engineering, Construction Defects/Accidents, Failure Analysis Expert Witness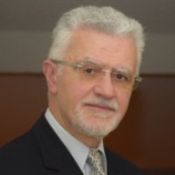 Habitat Engineering & Forensics, Inc.
446-17th Street
Suite 300
Oakland
,
California
94612

(510) 891-0300

https://habitatengineering.com/
► Contact Habitat Engineering & Forensics, Inc.
Expert Witness
Forensic Expert
Litigation Support
Speaker
Habitat Engineering & Forensics (HE&F) provides consulting and expert witness services including peer reviews, investigation of construction defects/accidents/disputes, condition and performance assessment, evaluation of damage, causation, engineering errors & omissions, failure analysis, repair/remediation design and construction management.
Services
Habitat Engineering & Forensics provides design, consulting and expert witness services including peer reviews, investigations of construction defects/accidents/disputes, condition and performance assessment, evaluation of damage, causation, errors & omissions, failure analysis, repair & remediation design, and construction management. Our experience includes buildings, bridges, silos, water containment vessels, pipelines, slabs, earth retaining walls and structures, foundations, pile driving, equipment installations, building component failures, demolitions, damage to historic structures, and personal injury cases.

Our clients have included architectural and construction firms, property owners and individuals, technology & mining industries, governmental institutions, insurance companies and law firms. We have assisted the legal counsel for both plaintiff and defense.

Expertise:

• Structural Engineering
• Civil Engineering
• Geotechnical Engineering
• Construction Management

Services:

• Analysis, Design, Investigation & Retrofit of Buildings, Foundations & Retaining Walls (Wood, Steel, Concrete, Brick & Concrete Masonry Units, Adobe)
• Condition & Vulnerability Assessments, Damage Evaluation & Failure Analysis of Existing Facilities (Buildings, Historic Structures, Bridges, Silos, Towers, Earth and Water Retaining Systems, Tunnels & Mines, Roadways, Slabs & Pavements, Industrial & Offshore Installations, Pipelines, Conduits); Destructive & Non-Destructive Testing
• Construction & Demolition Forensics: Defects, Accidents, Disputes, Standard of Care OSHA Standards, Personal Injury Cases
• Slip, Trip & Fall Accidents
• Vibration, Blast and Seismic Analysis; Performance-Based Design
• Strengthening for Wind & Earthquakes; Engineering Analysis/Design for Installation of Artwork, Turbines, Power Transmission Lines, Roof-Top Equipment
• Finite Element Stress Analysis; Product Development; Failure Simulation
• Soil-Structure Interaction Problems
• Soil Testing and Report
• Temporary & Permanent Shoring/Underpinning
• Landslide Control, Slope Stability, Erosion and Drainage Problems
• Due-diligence, Damage Inspection & Report
• Insurance and Legal Support
Litigation Support Services

Habitat Engineering & Forensics provides unbiased and impartial expert testimony and litigation support services for plaintiff and defense attorneys.
Areas of Expertise
Additional Expertise:

Brick & Stone, Demolition, Evidence Analysis & Preservation, Fatigue, Glass, Home Inspections, Hospital Design, Hydraulic Engineering, Insurance Customs & Practices, Ladders & Scaffolds, Latches & Fasteners, Lath & Plaster, Materials, Professional Engineering, Forensic Engineering, Property & Casualty Insurance, Roofing, Metallurgy, Scheduling Delay & Analysis, Seismology, Slip, Trip & Fall, Storage, Traffic/Highway Safety, Vibration Analysis, Walking & Working Surfaces, Welding, Wood Products & Lumber.
Profile
Dr. Barzegar, Ph.D., P.E., CPEng, is the founding principal of Habitat Engineering & Forensics. He is a registered professional engineer with over 30-years of experience in engineering consulting, design, construction project management, university teaching and research.

Dr. Barzegar's experience in Damage Assessment & Forensic Investigations as Expert Consultant & Witness includes facilities affected by natural (earthquake, wind & flood) and man-made (vibrations, impact & blast) hazards, construction defects/accidents, failure analysis, and repair and remediation design. Amongst numerous projects, Dr. Barzegar has investigated buildings, bridges, industrial installations, foundations & retaining walls, excessive floor vibrations, failure of concrete & steel grain silos, water storage tanks and underground water conduits, distress in slabs and pavements, concrete mix design and placement, defective concrete & terrazzo, flood and vibration damage to historic buildings, structures affected by wind, fire and explosion, blast in coal mines and in chemical plants, pile driving damage to adjacent buildings, water intrusion problems, failures and injuries during construction, demolition damage, construction contracts & disputes, and slip, trip & fall cases.

Dr. Barzegar has been retained by the construction, insurance, mining, manufacturing and hi-technology industries, legal counsel for plaintiff and defense, other organizations, and individuals. Dr. Barzegar serves as an external expert reviewer for California Board for Professional Engineers & Land Surveyors on complaints filed against licensed engineers.

Dr. Barzegar's structural engineering design experience includes single and multi-unit wood-frame residential, steel, concrete and masonry buildings, and adobe custom-designed "Green Homes". He has also served as "structural engineer of record" for additions and retrofits to single-family residences, and tenant improvements to commercial buildings. Dr. Barzegar also consults on dynamic, blast, and seismic analysis & design incorporating computer-based three-dimensional modeling, nonlinear pushover and performance-based studies (SEMI Code, ASCE, FEMA & ATC Guidelines) and finite element stress analysis.

Dr. Barzegar was on the faculty of the Structural Engineering Department at the University of New South Wales (Sydney-Australia) and the Civil Engineering Department at Louisiana State University. Prior to founding Habitat Engineering & Forensics, he also held positions at Zolman Construction & Development, Struct-Tech Group (design/build firm), Rutherford & Chekene Consulting Engineers, and Exponent Failure Analysis Associates, in San Francisco Bay Area.

Dr. Barzegar's Publications have appeared in various professional journals. He has served as a reviewer for a number of technical journals.
Areas Served
All states & international
Habitat Engineering & Forensics, Inc. in the Social Networks

LinkedIn
Professional Experience
Practical experience, advanced training/education, and presentation skills that include several years of university teaching & research experience, enable Dr. Barzegar to address complex issues in his areas of expertise and explain them to laypersons.

Dr. Barzegar has provided expert consulting and witness services in over 70 cases. Expert witness consulting has ranged from small to multi-million dollar claims, including both plaintiff and defendant cases.
Licenses
Registered Professional Engineer (Civil), State of California
Registered Professional Engineer, State of Texas
Charter Member, Structural Engineering Institute of the American Society of Civil Engineers
Licensed California General Building Contractor
Chartered Professional Engineer, The Institution of Engineers, Australia
Licensed General Building Contractor, State of California
Affiliations
Member: American Society of Civil Engineers (ASCE), Structural Engineers Association of Northern California, Earthquake Engineering Research Institute, The American Concrete Institute (ACI), American Institute of Steel Construction, International Code Council, Forensic Expert Witness Association, California Preservation Foundation, The Institution of Engineers-Australia, Tau Beta Pi National Engineering Honor Society
Awards & Honors
Interviewed by NPR (National Public Radio), Pacifica Radio, Bloomberg & CNN News for expertise on failure investigations and San Francisco Bay Bridge retrofit
Alfred Noble Prize of the American Society of Civil Engineers (ASCE), 1990.
Associate Editor: ASCE Journal of Structural Engineering (1991-92)
Cited in Who's Who in Science and Engineering, 3rd Edition (1996-97)
Seminars & Training
Invited Speaker, "Generic Problems in Finite Element Analysis of Reinforced Concrete Structures," International Workshop on Finite Element Analysis of Reinforced Concrete, Columbia University, New York, June 1991.

Presented a short course on "Bridge Dynamics," training course for bridge engineers from Vietnam, School of Civil Engineering (UNSW, Sydney-Australia), 1996.

Presented a short course on "Finite Element Method for Engineers and Scientists," Infrastructure Research Institute, Department of Civil Engineering, University of Cincinnati, 1997.
Publications
Over 43 publications (website link provided for a complete list).
Professional References
Available Upon Request.
Education
Ph.D. (Civil/Structural Engineering), University of Illinois at Urbana-Champaign, 1987
M.S. (Civil/Structural Engineering), University of Illinois at Urbana-Champaign, 1983
B.S. (Civil Engineering, with High Honors), University of Illinois at Urbana-Champaign, 1981