Trademark and Trade Dress Surveys, Marketing, Licensing, Advertising - Expert Witness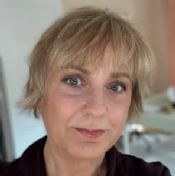 Harper Litigation Consulting and Research
Serving Clients Nationwide
Dallas
,
Texas
75214

(214) 244-4608

https://harperlcr.com
► Contact Harper Litigation Consulting and Research
Expert Witness
Forensic Expert
Litigation Support
Speaker
"I very strongly recommend Rhonda. She's great to work with, and her work product is absolutely top-shelf." Greenberg & Traurig
Founded in 2005, Harper Litigation Consulting and Research has been trusted by more than 160 law firms. Ms. Rhonda Harper is a courtroom proven expert witness, having testified in virtually every circuit, along with JAMS, TTAB, PTO, and FTC. She has also provided expertise in many Class Action legal cases as well as for both the prosecution and defense in federal and state criminal trials for offenses ranging from fraud to murder. As a former Fortune 100 chief marketing officer and an adjunct marketing professor, she is uniquely court-qualified in many areas, including consumer surveys, marketing, branding, public relations, promotion, advertising, licensing, and strategic planning. Ms. Harper is routinely retained to formulate intellectual property surveys, conduct rebuttal critiques, or construct rebuttal surveys to show the potential difference in results with properly designed and executed surveys.
Services
1. Trademark Infringement Surveys
Consumer opinions, behavior, and potential confusion are key issues in Lanham Act litigation and TTAB proceedings. Ms. Harper develops surveys and analyzes these issues in relation to trademark or trade dress infringement, secondary meaning, and genericness. Harper Litigation Consulting and Research capabilities include state-of-the art survey designs that are probative of the relevant issues in each case.

2. Rebuttal Reports and Surveys
Ms. Harper has successfully rebutted expert opinions regarding intellectual property infringement surveys, licensing, and advertising. She formulates expert rebuttal critiques based on solid marketing principles and models, professional research standards, and her more than 30 years of Fortune 500 experience. Ms. Harper also provides guidance on how to approach the opposing experts' depositions.

3. Business & Marketing
With over 30 years of Fortune 500 experience, Ms. Harper is uniquely skilled at providing reports involving marketing and branding, distribution, strategy, defamation, communications, packaging, licensing, digital media, social media, in-store merchandising, and more.

4. Misleading/False/Deceptive Advertising
Deceptive advertising surveys provide an analysis of whether and to what degree consumers have been misled and whether that materially influenced consumer purchase decisions. Ms. Harper designs, fields, and analyzes quantifiable surveys that provide a reliable measure of consumer perceptions.
Litigation Support Services

General Information
Ms. Rhonda Harper's expert witness fees are $750 per hour or $375 per hour for non-working travel time. She requires an upfront non-refundable retainer of $15,000 or 50% of estimated expert witness fees, whichever is greater. All invoices must be paid prior to the delivery of the final, signed report.

Deposition and trial fees are estimated, at 5 hours and 3 hours respectively, and invoices are due two weeks prior to the event. If the event is canceled or rescheduled for any reason, the fees are not refundable. Reconciliation of fees occurs within two weeks of the event. Ms. Harper travels business class with travel costs paid upon receipt.

Survey Fees
Ms. Harper's survey fees begin at $35,000 plus an estimated sample cost of $7,500. Survey fees and costs depend on the type and format of survey, number and types of stimuli, complexity of analysis, and universe incidence rates. Once your specific project is scoped, Ms. Harper will provide a fixed fee. A 50% upfront nonrefundable payment for the survey's design, fielding, and oral top-line findings is required. Ms. Harper will soft-launch the survey to a limited, non-statistically based, number of respondents to ensure survey integrity. The soft-launch will then be expanded to the full number of respondents. Based on the findings, the client may or may not request a final, written report for the remaining fee. Ideally, Ms. Harper requires four to six weeks to complete a survey, including the report. If the timeline is less than four weeks, a survey may be completed for a rush fee.

Survey Rebuttal Report Fees
Survey rebuttal reports typically range from $35,000 to $40,000. The exact fees depend on the complexity of the rebuttal required. Ms. Harper requires a minimum of two weeks to complete the rebuttal report or rush charges may apply.

Likelihood of Confusion - Factor Analysis Add-On
If you are engaging HLCR to conduct a likelihood of confusion survey and report, for an add-on fee beginning at $20,000. Ms. Harper will also provide a Factor Analysis based on your Circuit's factors. Court-certified in marketing, branding, strategic planning, and more, she is adept at completing this type of analysis through the lens of a marketing executive.
Areas of Expertise
Advertising
Branding
Business
Business Strategy
Communications
Copyright
Corporate
Intellectual Property
Internet Marketing
Lanham Act
Management
Marketing
Marketing Research
Patent
Public Relations
Research
Strategic Planning
Surveys
Trademark
Websites
Profile
Ms. Harper has been retained by more than 165 law firms. She has provided courtroom testimony in cases involving trademark infringement, trade dress infringement, patent infringement, misleading and false advertising, licensing, defamation, commercial reasonableness, breach of contract/performance, merchandising, and product-related personal injury. She has also provided testimony for both the prosecution and defense in criminal trials for offenses ranging from fraud to murder. Based in Dallas, Texas, Ms. Harper has provided litigation consulting and research services in virtually every circuit, along with JAMS, TTAB, and FTC.
Areas Served
All States
Harper Litigation Consulting and Research in the Social Networks

LinkedIn
Professional Experience
PROFESSIONAL OVERVIEW
Owner, Harper Litigation Consulting and Research
Chief Marketing Officer & VP Marketing, Walmart Sam's Club
Chief Marketing Officer & VP Marketing, VF Corporation VFI
Senior Vice President & General Manager, Ketchum Communications
Global Director, Marketing Communications, UPS
Marketing Promotion Director, Nabisco Biscuit Division

OTHER EXPERIENCE
Founder & CEO, Penrose Check-In Services LLC
• International Winner: Cartier Women's Initiative 2017, co-sponsored by McKinsey & Co.
• National Winner: AARP Innovation@50+, Best New Start-Up
• National Winner: American Geriatrics Association, 10 Best New Start-Ups
Founder & CEO, RTM&J LLC
Co-Founder and Board of Directors, Leadership Worth Following
Adjunct Marketing Professor, American University and Fairleigh Dickinson
MBA Case Competition Judge, Emory University
Board of Directors Member, Emory University Goizueta Business School Alumni Association

Note: The Chief Marketing Officer position title was not available at Walmart or VF Corporation. However, Ms. Harper held the highest marketing position and was an Officer of both companies.
Legal Experience & Services
A. Liberatore
Akerman
Akin Gump Strauss Hauer & Feld
Albritton Law Firm
Altman Law Group
Anderson & Anderson
Astourian & Associates
Atkinson, Andelson, Loya, Ruud & Romo
BakerHostetler
Ballard Spahr
Barnes & Thornburg
Benton Law Firm
Bowman Brooke
Braxton Hilton & Perrone
Brewer Attorneys & Counselors
Brinks Gilson & Lione
Brown Fox Law
Brozynski & Dalton
Brunini, Grantham, Grower & Hewes
Bues Gilbert McGroder
Burstein & Associates
Choken Welling
Christensen O'Connor Johnson Kindness
Cole Schotz
Colley Shroyer and Abraham
Collen IP
Connelly Rose
Cox Wootton Lerner
Clark Hill
Crowell & Moring
David Howard Law Firm
Davis Firm
Dawson Parish
Dentons US
Devlin Law Firm
Devora Law
Ditthavong & Steiner
Dunlap Bennett & Ludwig
Espinosa Trueba Martinez
Fasthoff Law Firm
Feldman Law Group
Ference & Associates
Fitzhugh Alvalero and Lee
Foley & Lardner
Foster Pepper
Foust Partners
Fox Rothschild
Friedman & Feiger
Frost Brown Todd
Frutkin Law Firm
Gearhart Law
Gibson Dunn & Crutcher
Glowacki, Imbrigiotta & Doucette, LPA
Goldfarb
Goodsill Anderson Quinn & Stifel
Grant, Genovese & Baratta
Gray Robinson
Greenberg Traurig
Gugliotta & Gugliotta
Hagans Montgomery Rustay
Hartline Dacus Barger Dreyer
Hedrick Kring
Hinshaw & Culbertson
ICEMiller
James H Horton Law Offices
John J Skinner
Jones Waldo Holbrook & McDonough
Kane Russell Coleman & Logan
Kauffman & Kahn
Kellogg Huber Hansen Todd Evans & Figel
King & Spaulding
Kirkland & Ellis
Krogh & Decker
Law Offices of John D. Gugliotta
Law Offices of Mark B. Rosen
Law Offices of William G. Shaw Jr.
Lee Shome & Kennedy
Lewis Roca Rothgerber Christie
Lexero Law
Lipton Weinberger & Husick
Lowe Hauptmann Ham & Berner
Madden & Madden
Manning & Kass Ellrod, Ramirez, Trester
Mark G. Usdin
Mark Migdal & Hayden
Matesky Law
Matthews Lawson Mccutcheon & Joseph
McArthur Law Practice
McCauley Westberg & Ramirez
McCormick & Priore
McDavid & Associates
McGlinchey Law
McGowan Legal
Merchant Law Group
McDonnell Boehnen Hulbert & Berghoff
Michael Freund & Associates
Michelman & Robinson
Mitchell Silberberg & Knupp
Morris Manning & Martin
Morrison Cohen
Morrison & Foerster
Mullin Russ Kilejian
Munger Tolles & Olsen
Niro Haller & Niro
O'Melveny & Myers
Onal Gallant & Partners
ONE LLP
Paul Hastings
Paul Owens Law Firm
Paul Wilkinson Law Firm
Pennington
Phelps Dunbar
Pomerantz
Porter Hedges
Plunkett Cooney
Quarles and Brady
Quinn Emanuel Urquhart & Sullivan
Ramirez and Associates
Reeves & Brightwell
Richard Harrison PA Attorneys at Law
Romero Park
Sabety IP
Sanchelima & Associates
Sandberg Phoenix & Von Gantard
Sanjiv N. Singh, APLC
Shackelford Melton & McKinley
Shafer & Associates
Shearman & Sterling
Sheef & Stone
Sheehy Ware & Pappas
Skadden, Arps, Slate, Meagher & Flom
Sloan Matney
SML Avvocati
SNS, Sanjiv N. Singh
Spangenberg Shibley & Liber
Stanton IP Law Firm
Stinson Leonard Street
Stokes Lawrence
Sullivan & Cromwell
Swanson & Bratschun
Taylor Porter
The Ryan Law Firm
Thomas & LoCicero
Thompson Coe
Thrasher, Dinsmore & Dolan
Touchstone Bernays Attorneys at Law
Underwood Perkins
Van De Poel, Levy, Arneal & Serot
Vedder Price
Venable
Vorys Sater Seymour and Pease
Wagner Law
Wagner McLaughlin
Williams McCarthy
Wilshire Law Firm
Womble Bond Dickinson
Wright Close
Zuber Lawler & Del Duca
Affiliations
Board of Directors, Member, Speaker, Brand Activation Association
Board of Directors, Member, Speaker, Insights Association
Member, International Trademark Association
Member, Data & Marketing Association
Member, Speaker, American Marketing Association
Member, Speaker, Institute of International Research
Member, American Association for Public Opinion Research
Member, Speaker, Public Relations Society of America
Qualifications
With more than 30-years of experience, Ms. Harper MBA has:
- been retained by more than 160 law firms, many for more than one case
- conducted thousands of research studies
- led Fortune 100 marketing departments
- taught college marketing and research as an adjunct professor
Awards & Honors
Member, Board of Directors, Emory University Goizueta Business School Association
Member, Board of Directors, Promotion Marketing Association
Winner - AARP Innovation@50+ 2016 - best start-up (Penrose Check-In Services)
Winner - American Geriatrics Association 2016 - best start-up (Penrose Check-In Services)
Winner - Cartier Women's Initiative, North America 2017 (top social-entrepreneur for Penrose Check-In Services)
Professional References
Available upon request.
Education
Master of Business Administration (MBA), Emory University – VP, Business School
Bachelor of Science (BS), Education / Math Resource, Illinois State University – Faculty Advisor
Articles Published by Harper Litigation Consulting and Research