Life Care Planner, Forensic Analyst, Damages Expert and Medical Consultant - Expert Witness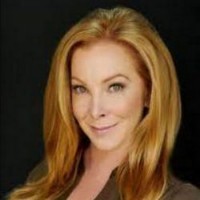 Harvey Medical Legal Consulting
12100 Wilshire Boulevard, Suite 800
Los Angeles
,
California
90025

(310) 801-4010

https://harveymlc.com
► Contact Harvey Medical Legal Consulting
Expert Witness
Forensic Expert
Litigation Support
Speaker
Dr. Kelly Harvey has over three decades of experience as a clinician, in clinical leadership, acute rehabilitation, and functional capacity. Internationally recognized as a damages expert, medical forensic analyst, and for drafting life care plans for both the plaintiff and defense. Industry Best Practice Advisor and Medical Expert Witness in the treatment and rehabilitation of Complex Orthopedic Trauma, Traumatic Brain Injury, Spinal Cord Injury, Amputation and Burns. Professional focal points include cognitive and physical rehabilitation, pain management, long term care, medical malpractice, personal injury, and liability for both individual litigation and mass torts. Delivers superior administrational expertise and utilization of effective communication skills, negotiation skills, medical acumen, and resource management to support efficiency and maximum returns.
Services
Harvey Medical Legal Consulting is pleased to offer the following services to our clients:
Life Care Plan
Life Care Plan Rebuttal Analysis
Future Medical Cost Projection
Medical Bill Audit and Analysis
Evaluation For Merit
Medical Record Review
A Day In The Life Plaintiff Video
Comprehensive Litigation Support
Litigation Support Services

Dr. Kelly Harvey specializes in generating effectual, objective, and ethical reports, for both the plaintiff and the defense.
Areas of Expertise
Additional Expertise:

Durable Medical Equipment, Medical Transportation, Wound Care/Pressure Sores, Defense Medical Exam, Life Care Planner, Catastrophic Case Management.
Profile
Dr. Harvey is internationally respected as a pediatric, adult, and geriatric rehabilitation expert. She specializes in the treatment of complex orthopedic trauma, traumatic brain injury, spinal cord injury, amputations, and burns. She draws from her 30 years of evidenced based practice expertise, utilizing a clinically driven research approach, with the support of a dynamic network of multidisciplinary experts, to serve and deliver on each case.

While pursuing her education at Columbia University, College of Physicians and Surgeons in New York City, Dr. Harvey was trained in the treatment of burns and complex wounds. She completed a clinical internship at The Hospital for Special Surgery, where her training was focused in the treatment of complex orthopedic trauma, following patients from surgery through rehabilitation. Dr. Harvey then completed a clinical internship at the International Center for the Disabled, receiving training and performing treatment on amputees, including prescribing and providing patient instruction on the use of prosthetics and orthotics. Lastly, Dr. Harvey was offered an internship at the prestigious Burke Rehabilitation Hospital, receiving training and instruction on the treatment of patients who have experienced traumatic brain injury and spinal cord injury.

During her time at Columbia University, Dr. Harvey conducted research in pediatrics, more specifically in children undergoing post-surgical cardiac rehabilitation. This groundbreaking research required advanced approval from the US government, as it was the first of its kind allowing for the use of neuromuscular electrical stimulation on this population. Her research in this subject garnered her the prestigious George E. Miller Award for Outstanding Excellence in Clinical Research from Columbia University.

Upon graduation, Dr. Harvey accepted a dual faculty and clinical role at The University of Southern California and County USC/Keck Hospital. While there, she was fortunate to be closely mentored by world renowned trauma surgeon Dr. Demetrious Demetriades, PhD., MD. During her time at County USC/Keck Hospital, Dr. Harvey collaborated with Dr. Demetriades to establish industry accepted protocols for the treatment and rehabilitation of patients with complex orthopedic trauma, spinal cord injuries and traumatic brain injury.

Dr. Harvey pioneered a concierge style rehabilitation practice after leaving her position at USC. This practice focused on sourcing premier specialists for an international patient clientele, and serving the complex treatment needs of these patients through therapeutic intervention, surgery, hospitalization, rehabilitation, and ongoing follow-up care. This practice has afforded Dr. Harvey unique relationships with specialists and facilities nationwide, which she routinely draws from, for their expertise in her medical legal consulting practice.

In addition to holding a Certification in Life Care Planning, Dr. Harvey has an expanded scope of practice, including credentialling in Therapeutic Pain Science and the treatment of Complex Regional Pain Syndrome (CRPS), as an Industrial Ergonomist, as well as a Return to Work, Work Hardening, and Work Readiness Specialist.

While operating Harvey Medical Legal Consulting, Dr. Harvey maintains a limited private practice, her licensure, credentials and privileges, participates in continuing education in her areas of expertise, and in the study of case law relevant to her medical expert witness testimony.
Areas Served
Nationwide
Professional Experience
Medical Legal Consultant, Expert Witness, and Certified Life Care Planner
Comprehensive Health Management and Care, LLC, DBA Harvey Medical Legal Consulting 2012-Present
• Utilize comprehensive assessment, data analysis and research to develop concise cost projections, expert reports, and life care plans for an international market of law firms and insurance companies.
• Provide assessment of current and future needs with associated usual, customary and reasonable costs for individuals who experience life-changing effects of catastrophic injury or have chronic health care needs.
• Medical Expert Witness services, including forensic analysis, independent medical examination, reporting and testimony in the fields of Rehabilitation, Physical Therapy, Long Term Care and Pain Management/CRPS.
• Mass Tort Medical Legal Services including extraction of data for large scale evaluation, establishing inclusion criteria, and providing the education, training and supervision of support staff.

Comprehensive Health Management and Care
Independent/Private Practice 2002-Present
• Nursing, Physical Therapy, Occupational Therapy, Speech Pathology and Caregiving Services in the Acute, Out-Patient and Home settings
• Medical Case Management Services

Director of Cardiopulmonary
Rehabilitation USC University Hospital 1998-2002
• Clinical Director for post-operative, acute and rehabilitation services
• Recognized for establishing the first nationally accepted post cardiac transplant and post pulmonary transplant rehabilitation protocols

Acute Care Physical Therapist II
USC University Hospital 1996-2002
• Provided post-operative and post-transplant rehabilitation
• Created and instituted hospital protocols for orthopedic, cardiopulmonary, and neurological rehabilitation

Faculty Professor
USC University Hospital 1996-2002
• Professor of Orthopedic, Neurological and Cardiopulmonary Rehabilitation
• Establish Clinical Standards and Curriculum for the Doctoral Clinical Practicum Program in Rehabilitation
Licenses
Doctor of Physical Therapy, Pain Management Specialty
Certified Life Care Planner
Certified Functional Capacity Evaluator
Certified Ergonomist
Certified Work Hardening, Return to Work and Work Readiness Evaluator
Affiliations
American Academy of Pain Medicine
American Society of Regional Anesthesia and Pain Medicine
International Academy of Life Care Planners
International Association of Rehabilitation Professionals
International Society of Physical and Rehabilitation Medicine
American Association of Nurse Life Care Planners
Qualifications
Doctor of Physical Therapy, Pain Management Specialty
Certified Physical Therapist
Certified Life Care Planner
Certified Functional Capacity Evaluator
Certified Ergonomist
Certified Work Hardening, Return to Work and Work Readiness Evaluator
Awards & Honors
Columbia University, College of Physicians and Surgeons, George E. Miller Award for Outstanding Excellence in Medical Research
Education
International Spine and Pain Institute, Louisville, KY
Doctor of Physical Therapy - 2020

International Spine and Pain Institute, Louisville, KY
Therapeutic Pain Science Specialty - 2019

FIG Institute, Hendersonville, NC
Certified Life Care Planner - 2016

Occupro, Kenosha, WI
Functional Capacity Evaluator, Industrial Ergonomics, Return to Work, Work Hardening, Work Conditioning - 2016

Institute of Integrative Medicine, New York City, NY
Nutrition and Holistic Health Care Certification - 2011

Columbia University, College of Physicians & Surgeons, New York City, NY
Master of Science, Biokinesiology - 1996

University of California at Santa Barbara, Santa Barbara, CA
Bachelor of Science, Psychology - 1993