Psychiatric and Forensic Psychiatric Expert Witness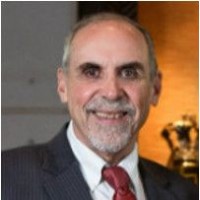 Henry M. Storper, MD
9275 SW 152 St, Ste 108B
Miami
,
Florida
33157

(305) 252-0533

https://www.henrystorpermd.com
► Contact Henry M. Storper, MD
Expert Witness
Forensic Expert
Litigation Support
Henry M. Storper, MD, is a board certified psychiatrist and forensic psychiatrist in private practice. He serves attorneys nationwide, both plaintiff and defense, regarding disability, personal injury and medical malpractice / standard of care of psychiatrists and hospitals.
He also provides psychiatric Independent Medical Examinations (IMEs), Fitness for Duty examinations, and disability evaluations and re-evaluations, including Workers Compensation.
Dr. Storper has extensive experience in all aspects of hospital psychiatry, including treatment of the severely mentally ill, especially those likely to harm themselves or others.
He has been the medical director of psychiatric inpatient units, community mental health centers and partial hospitalization programs.
Areas of Expertise
Fitness for Duty
Forensic Psychiatry
Involuntary Hospitalization
Mood Disorders
Murder
Personal Injury
Psychiatric Disability
Psychiatry
Additional Expertise:

Psychiatric Hospital Admission; Psychiatric Hospital Discharge; Severe Mental Illness.
Areas Served
All States
Legal Experience & Services
Sample case descriptions involve wrongful death, psychosis, premature hospital discharge, suicide, murder, responsibility for behavior. Extensive experience in treatment of the severely mentally ill.