Yacht and Marine Surveyor - Expert Witness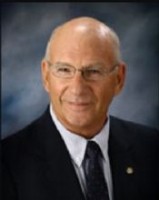 Henry W. Pickersgill, CMS, SNAME
10170 158th Street N
Jupiter Farms
,
Florida
33478

(352) 650-5579

https://www.pickersgillyachtsurvey.com
► Contact Henry W. Pickersgill, CMS, SNAME
Expert Witness
Litigation Support
Speaker
Henry W. Pickersgill has decades of marine survey experience, especially with yachts, both power and sail, including pre-purchase, damage claims, yacht/boatyard service/repair/restoration disputes, insurance disputes, voyage, new construction, accident investigations, and expert witness/trial work.
Services
Henry W. Pickersgill provides services regarding yachts and boats, including megayachts, from pre-purchase, restoration and racing to accident investigation.

Services include:
• Yachting/boating accidents – power and sail
• Yachting/boating insurance claims disputes – power and sail
• Yacht/boat sales transaction/survey disputes – new and brokerage
• Yacht/boat yard service/repair - restoration disputes
• Yacht/marine survey services – condition and value/insurance/appraisals
Litigation Support Services

Mr. Pickersgill provides unbiased and impartial expert testimony and litigation support services for plaintiff and defense attorneys.

Areas of expertise include:
• All aspects of yachting/boating – sail and power - voyaging, cruising, racing
• All aspects of professional yachting - yacht sales, repair, insurance claims
• All aspects of yacht/marine surveying – related to yachts and small craft
• Aspects of marine engineering related to yachting/boating
Areas of Expertise
Accident
Accident Analysis
Accident Investigation
Admiralty and Maritime
Appraisal
Boating Accidents
Damages
Marine Insurance Disputes
Marine Survey
Megayachts
Offshore
Recreation
Yacht Restoration
Yacht Survey
Profile
Over 40 years of professional marine experience in virtually all phases of the industry, both power and sail, have provided Henry Pickersgill with a unique and comprehensive background for marine surveying.

Boating experience began at a very young age in New England with power and sail boats owned by the family. School summers in Hingham and Marblehead, Massachusetts were spent sailing and driving yacht club launches.

Offshore experience was gained through racing, and power and sail deliveries. Later, an extensive ocean racing career included numerous championships and sea time logged on most oceans of the world.

Positions as yacht broker with well-known and respected firms such as the Northrop & Johnson office at Ted Hood's Little Harbor Boat Yard, John G. Alden of Boston and J.B. Hargrave in West Palm Beach followed. Nearly a decade was also spent employed at Florida Diesel and Marine Service in Riviera Beach, at that time one of the largest most active boat yards and engine dealers in South Florida. Experience was gained in service and repair of all types of production, custom and commercial vessels. Responsibilities included sea trial captain and delivery duty for literally hundreds of vessels, power and sail, including megayachts well over 100 ft.

His survey work involves classic sailing yachts to high-tech sportsfisherman to motor yachts.

His current marine survey practice is throughout the United States, in Europe, and in the Caribbean.
Consulting Practice
United States, Europe, and the Caribbean.
Licenses
Certified Marine Surveyor (CMS), National Association of Marine Surveyors
United States Coast Guard; Ocean Operators License, Power/Sail - Inactive
Affiliations
• Marine Engineer (SNAME), The Society of Naval Architects and Marine Engineers
• Founding President, Marine Industries Association of Palm Beach County
• Past Vice President, Marine Industries Association of Florida
• Past Congressional Delegate, National Marine Manufacturers Association
• Past Legislative Delegate, Marine Industries Association of Florida
• United States Naval Institute - Member
• United States Navy League - Member
Awards & Honors
Achievement Award, Associated Marine Institutes of Florida
• Captain, United States Sailing Team, World One Ton Cup, Australia 1972
• Captain, United States Sailing Team, World One Ton Cup, Newport, RI 1975
• Watch Captain, 60' S&S "RUNNING TIDE" during her most active racing years
• S.O.R.C. Racing, 1969, '70, '71, '72, '73, '74, '75, '76, '77, '78, '79
• Primary racing helmsman 100Ft 1929 Alden schooner SummerWind 2009