Equine & Horse Industry Expert Witness - Appraisal, Behavior, Safety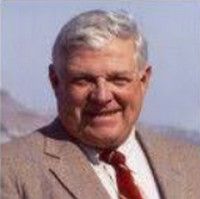 Hipsley and Associates, LLC
816 Hutchison Road
Paris
,
Kentucky
40361

(859) 621-6995

www.horselawexpert.com
► Contact Hipsley and Associates, LLC
Expert Witness
Forensic Expert
Litigation Support
Speaker
Hipsley and Associates, LLC provides horse legal expertise in a wide variety of areas. The firm has over 40 years of educational and practical experience in the business of horses. Hipsley & Associates is prepared to respond to the needs in a timely, professional manner. Working in partnership with legal counsel to provide the most in-depth and thorough information to support or defend the position of their client. The years of practical experience and strong networking within the horse industry permits Hipsley & Associates to provide an important perspective on any related subject.
Services
Hipsley and Associates, LLC provide services to the owner and legal counsel that can range from case review and advice, to investigations of animal and personal injury accidents, matters of equine identity to ownership. While working with several equine breed associations, one of the criteria was investigations of alleged fraud on false registrations, 'ringers', etc.

Advice is provided to the owner, seller and potential buyers on the qualities of horses. Appraisals of horses for value in relation to prices are provided for insurance and investment.

Expert information and consultation available to horse owners, stable operators, purchasers, sellers, breed associations, state horse councils, state and local organizations, and other associated with the horse industry.

Summary of services:

- Animal Welfare

Providing expert testimony upon examination and assessment of horses, ponies, mules, donkeys and facilities to legal counsel can be accomplished at any location, at all times of the year. While working with veterinary professionals, assessment of a horse's condition, state of health, and potential for recovery can be determined.

- Appraisals

Determining values of horses along with the related supplies and equipment based upon realistic market standards is critical to the equitable process. Many times the values of horses take on imaginary financial projections, realistic market standards must be applied for the breed, type, gender, age, performance record, event winnings, health condition, level of training, and overall behavior.

- Buyer or Seller's Representation

During the course of either buying or selling horses, the buyers or sellers interest can be represented. If you are seeking a horse, or advice on the purchase of a horse, let our agent[s] represent you without the emotional commitment to the acquisition. A very logical, non-emotional approach can be taken to acquire the facts about the horse[s], assess the horse's potential uses, while providing fair representation. We work for either the buyer or seller, but never both on the sale of a horse.

- Evaluation Assessments

Establishing a real market value can be an important need for buying, selling, insurance, and any other type of value assessment. To properly establish a fair market value the use[s] of the horse must be established, and then a careful review of the horse's conformation, pedigree, training, performance, competition accomplishments, breeding history, and veterinary history.

- Arbitration

As challenges arise between buyer-seller and lessor-lessee, arbitration can assist in bringing resolution to the disputed issue providing mutual agreement conclusion.

- Contracts

The contracts used by buyers and sellers must be crafted to protect all parties, with the emphasis of buyer beware. The preparation and enforcement of contracts are in the hands of the legal counsel, however, from time to time, it becomes necessary for outside input, perhaps from someone with more horse expertise in the disposition and uses of the horse. Guidance in the process of crafting the language and benefits of a contract can be significant, whether it be a lease, sale, or breeding contract.
Litigation Support Services

Hipsley and Associates, LLC is willing to work with clients in the resolution of matters as an expert witness with all related matters:

- Preparation of reports
- General advice on attorney preparation interrogatories
- Expert witness testimony
- Expert review of cases
- Expert investigation of cases
Areas of Expertise
Additional Expertise:

Animal Welfare, Horseback Riding; Horse Safety; Horse Care and Management; Horse Equipment and Tack; Horse Riding Surfaces; Gait Analysis; Horse Fencing; Horse Product Liability; Veterinary Malpractice; Riding Instruction; Rider Safety; Personal Injury of Rider; Death of Rider; Tax Fraud; Sales Contracts; Horse Buy-Sell Agreements; Equestrian Competitions; Equine Breed Issues; Ethical Equestrian Practices; Equestrian Tax Audits; Zoning and Planning for Horses / Livestock.
Profile
Wayne G. Hipsley, BSc. MSc. has over 50 years of professional and personal experience in the equine industry. Working in various capacities to achieve first-hand knowledge coupled with academic experience, therefore creating a science-based background to the fundamentals of horses and their care, management, safety and ownership. Travels throughout the world working in Australia, New Zealand, United Kingdom, Holland, Belgium, France, Germany, Austria, Norway and Denmark.

The following is a summary of his professional experience:

1. Worked as a full-time professional in the equine industry as a breeder, trainer, and handler.

2. Upon completion of education, taught Equine Studies courses at the University of Massachusetts, University of Connecticut, University of Tennessee. Served as department head and professor of Equine Studies, Midway College, Midway, Kentucky.

3. Worked for equine breed associations as CEO, Executive Director, Executive Vice-President, dealing with all issues governing the breed. Arabian, Morgan, Appaloosa, Hanoverian, Miniature Horses

4. Consulted for many different equine associations outside of the United States, in establishing protocols and rules & regulations for showing & managing horses.

5. Provided information on animal welfare investigations for American Humane Association.

6. Organized & trained mounted police units, & conducted continuing education for Massachusetts Department of Public Safety. Established and trained the mounted police unit for the City of Providence, Rhode Island.

7. Judge horse shows overall the world, in a variety of breeds and levels of competition.

8. Supervised public riding and trail riding programs for youth summer camps and intercollegiate equestrian programs.
Areas Served
All States and Foreign Countries
Professional Experience
Hipsley & Associates, Lexington, Kentucky - Equine Educational & Management Consultants
Providing a variety of services for many aspects of the horse business and related industries including association management and operations reviews; budget preparation; financial reviews; bylaws reviews; personnel searches and preliminary interviews; establishment of judges educational seminars and licensing criteria; coordination of educational programs; newsletter preparation; event management; equine related subject matter presentations; advice to legal counsel during litigation. Written numerous articles and monthly columns for equine publications. Client base ranges from domestic to foreign organizations: Professional Rodeo Cowboys Assn., Color Breed Council, Pinto Horse of America, Massachusetts Dept. of Public Safety, American Horse Council, American Miniature Horse Association, United States Pony Club, American Humane Society, American Hanoverian Society, Royal Agricultural Society of New Zealand, Pinto Horse Assn of New Zealand, Andalusian Horse Society of New Zealand, New Zealand Western Riding Federation, Appaloosa Horse Assn of NZ, International Andalusian & Lusitano Horse Assn., International Buckskin Horse Assn, British Miniature Horse Society, Norwegian Fjord Horse Registry, Fjord Horse International, American Hackney Society, Danish Fjord Horse Studbook, City of Providence Rhode Island, Johnson & Wales College, North American Riding for the Handicapped, Rocky Mountain Saddle Horse Assn. Appaloosa Horse Club, American Horse Council-National Horse Identification Committee, US Livestock Genetic Export [USDA Foreign Marketing Service], Independent Miniature Horse Registry[AU], plus many more international and domestic organizations as well as breeders and owners.

Executive Vice President - International Arabian Horse Association, Denver, Colorado
Served as the chief operating officer for this 32,000 member non-profit breed organization.

Executive Director – American Morgan Horse Association, Shelburne, Vermont [formally Utica, NY]
Served as the chief operating officer of this 10,000 member non-profit breed organization.

Field Secretary – Arabian Horse Registry of America, Denver, Colorado
Initial responsibility for contacting breeders with problems in completing registrations, transfers of ownership and identification problems.

Professor/Department Head, Equine Studies – Midway College, Midway, Kentucky
Managed the equine teaching unit including coordination of course content, instruction and advising students.

Faculty Member/Instructor - University of Connecticut & University of Tennessee
Participated as full-time faculty member in departmental committees and activities. Conducted research in several areas of behavior and reproduction. Coached intercollegiate horse judging teams.

Superintendent of Horses - Instructor - University of Massachusetts, Amherst, MA
Managed the University teaching and research herd, taught lectures and laboratory classes in horse management and care. Coached the intercollegiate horse judging team. Served as the liaison to the State 4-H Extension office, providing educational support on a variety of subjects for training volunteer leaders and youth.

State Extension Specialist - Agricultural Education - University of Massachusetts,
Cooperative Extension Service, Amherst, MA
Prepared and coordinated agricultural based educational curriculum and programs for educators in conjunction with agricultural producers.
Licenses
International Licensed horse show judge by 8 different equine breed associations and disciplines
Licensed horse identification technician
Legal Experience & Services
Mr. Hipsley provided legal support for over 60 cases in the past 12 years. Cases ranged from personal injury to intelligent property, human death to horse deaths, horse and vehicle accidents, horse safety to horse training.

He has provided legal testimony for matters associated with disputes over legal ownership of horses; identity of horses; genetic acceptance of blood typing results in Canada for the RCMP; reviews & investigations of insurance personal injury claims; provided dispositions on conduct & procedures for handling matters associated with the registration & transfer of ownership of horses; peer review hearings within equine breed associations on a wide variety of matters, including ethics, ownership, alleged rule violations, fraudulent registrations, fraud dealing with horse identities.

Provided advice on the defense of IRS challenges regarding the validity of the owner operating for profit.
Prepared legal brief and oversight for a matter currently under litigation in the United Kingdom regarding the status and participation of a horse and handler at the prestigious Horse of the Year Show.

Summary of legal experience:
- 6 court testimonies as an Expert Witness
- 14 depositions as Expert Witness
- 25 reports Expert Witness reports
- Over 60 cases reviewed
Affiliations
Licensed Horse Show Judge and Professional Memberships:
American Miniature Horse Association
American Miniature Horse Registry
American Shetland Pony Club
American Buckskin Horse Registry
Appaloosa Horse Club of New Zealand
International Buckskin Horse Association
National Snaffle Bit Association
New England Horseman's Council – English/Western
New Zealand Miniature Horse Association
North American Saddle Mule Association
Norwegian Fjord Horse Registry
Pinto Horse Association of America
Ponies of the Americas
United States Equestrian Federation
Andalusian, Friesian
Arabian, Western, Stock Seat Equitation
American Horse Council
Kentucky Farm Bureau
Kentucky Education Project
Qualifications
Court Qualified Expert Witness in Equestrian Sports
Awards & Honors
American Horse Publications - Numerous awards as editor of two major breed journals
Livestock Publications Council - Numerous awards as editor of two major breed journals.
Norwegian Fjord Horse Registry - Outstanding Service Award
American Morgan Horse Association - Excellence in Service
International Arabian Horse Association - Exceptional Service
Massachusetts Cooperative Extension - Outstanding Service to 4-H Horse Program
Vermont Cooperative Extension –Outstanding Service to 4-H Horse Program
Seminars & Training
Conducts seminars on insurance and risk management for equine organizations and industry businesses.

Conducts educational seminars on a wide variety of topics: Advertising and Marketing; Training and Riding; Judging and Selection; Form to Function; Animal Welfare Issues Associated with the Horse Industry.

Conducted seminars and educational programs outside of the United States in Australia, New Zealand, United Kingdom, Belgium, Denmark, Norway, and Germany.
Publications
2005 European Union: Market Study and Recommendations
Guidelines and Handbook for Judging Fjord Horses
Guidelines and Handbook for Judging American Miniature Horses
The Art and Science of Judging and Selecting Horses [Work in progress]
2005 European Union: Market Study and Recommendations
Judging Horses in Individual and Team Competition Mass. Extension Publication
Several articles and columns on a variety of topics related to the horse industry, [i.e. judging, marketing, training, showing, breeds history, and more].
Professional References
Available upon request. Many professional recommendations from past clients, including repeat business.
Education
Bachelor of Science, Agriculture/Animal Husbandry, University of Tennessee
Master of Science, Animal Industries, Animal Physiology, University of Connecticut
Partial Completion of Ph.D., Animal Physiology of Reproduction, University of Tennessee
Certificate, American Management Association
Certified Equine Identification, Y-Tex Corporation
Attendee, American Society of Association Executives
Committee Member, American Horse Council - Horse Show Committee
Committee Member, American Horse Council - National Horse Identification Task Force