ADA, FMLA, FEHA, CFRA, Human Resources and Personnel Expert Witness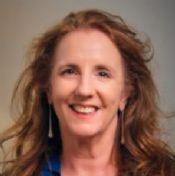 HRM Consulting, Inc.
1700 North First Street
Suite 102
San Jose
,
California
95112

(209) 728-8905

https://www.hrmconsulting.com
► Contact HRM Consulting, Inc.
Expert Witness
Litigation Support
Speaker
HRM Consulting, Inc. provides ADA/FMLA compliance programs for private companies and state agencies. Ms. De Lima is nationally certified as a Senior Professional in Human Resources (SPHR-CA), and SHRM Senior Certified Professional (SHRM-SCP). She is an expert in the American with Disabilities Act (ADA) & Family Medical Leave Act (FMLA). She is also a Certified Mediator, UC Berkeley, Extension Program. Ms. De Lima is an expert in the HR aspects of employment regulation compliance, litigation and vocational rehabilitation. She is qualified for plaintiff or defense expert work in employment litigation.
Services
HRM Consulting, Inc. provides the following services:

- Human Resource Issues

HRM Consulting helps companies of all sizes deal with the intricacies of human resource management. We offer employee training programs to develop your in-house expertise or we are available to support or act as your human resource department handling specific responsibilities. Our services cover virtually any aspect of the human resource spectrum.

- ADA & FMLA

The Americans with Disabilities Act of 1990 (ADA) and the Fair Employment Housing Act (FEHA) are wide-ranging state and federal legislation intended to make our society more accessible to people with disabilities. The regulations are complicated and the legal exposure for non-compliance is potentially costly. The Family Medical Leave Act (FMLA) and the California Family Rights Act (CFRA) require employers with 50 or more employees to grant medical leave to employees in certain circumstances, including pregnancy, adoption, care of a child, spouse or parent, or the presence of a serious health condition that renders an employee unable to perform one or more of the essential functions of his or her job. The overlap is confusing, and further complicated by states' Pregnancy Disability Leave/Worker's Compensation legislation, Paid Family Leave, and the Civil Rights Act that preceded both ADA and FMLA by thirty years.

- Training

Educating your employees is crucial to developing in-house expertise. HRM offers many flexible programs that address business development, human resource issues and disability management (some common topics are listed at the left). All workshops and presentations can be customized to specifically fit your business, goals, and competitive environment. Helpful study materials have been created to reinforce the training and encourage on-the-job application. Successfully tested across many industries, our session content has been enthusiastically endorsed by satisfied clients. Presentations and training programs can be delivered at your facility, online, or off-site. HRM's Murphys, California location, situated in the heart of Calaveras County wine country, is often selected by our clients for both small and large gatherings; larger groups can be accommodated at local vineyard locations or a golf community of your choice.

- Key Documentation

In court particularly, and even in the success of your daily human resource activities, it does come down to what you have documented. Whether you hire experts to prepare the materials necessary, or seek training so that your own management can create and maintain what is required, key documentation is your most essential tool and best defense. HRM Consulting, Inc. provides comprehensive documentation management programs which include training on-site administrative HR assistants in implementing, calendaring and maintaining the process of the "Employee Life Cycle".

- Career Counseling

Three levels of professional coaching are offered to interested candidates: job search training for high school students; college preparation and selection as well as suitability analysis and interest assessment for students entering or attending colleges and universities; career change guidance and vocational assessment and rehabilitation for adults. HRM Consulting can help if you need assistance changing careers or have suffered an injury that requires retraining for future employment.
Litigation Support Services

HRM Consulting, Inc. has extensive experience in developing the detailed documentation required by federal or state courts for cases involving: Americans with Disabilities Act (ADA); Fair Employment and Housing Act (FEHA); Family Medical Leave Act (FMLA); California Family Rights Act (CFRA); Retaliation; Sexual Harassment; Vocational and HR assessments for use in personal injury, divorce and employment litigation.

Ms. De Lima's litigation support services may be used to: evaluate the adequacy of personnel policies; identify and document employee physical suitability for work; establish presence or absence of an employee disability; determine "reasonable accommodation"; analyze disability management procedures and documentation.
Areas of Expertise
Americans With Disabilities Act
Employment
Employment Discrimination
Employment Termination
Family Law
FEHA
FMLA
Human Resources
Investigation
Labor Law
Litigation
Lost Earnings
Management
Professional Responsibility
Sexual Harassment
Vocational Evaluation
Vocational Rehabilitation
Workers Compensation
Wrongful Termination
Additional Expertise:

CFRA, Personnel Documentation.
Profile
Human resource management specialist Beth Brascugli De Lima is nationally certified as a Senior Professional in Human Resources (SPHR-CA), and SHRM Senior Certified Professional (SHRM-SCP). Her services include: management training; employee/policy handbook development; organizational development; policy and procedure implementation; hiring/termination procedures and case management; and, performance management system development for both private and not-for-profit organizations.

Beth's Master's work included the study of computer ergonomics in the work place, the analysis of the organizational workflow process, and organizational communications. Beth has applied this knowledge as a Business Analyst assisting corporations with analysis of the work flow process, development of procedural guidelines and performance standards, as well as verifying job descriptions and performance management systems.

Beth currently works with employers assisting with Return to Work programs and modified / alternative work assessments as well as development of essential function job analysis. Her focus lies in assisting organizations with meeting compliance requirements and reducing potential liability. Beth has studied and analyzed both the ADA and FMLA acts before they become law, and continues to monitor their impact on the employer. She has completed ADA essential function job analysis for corporations and State agencies in addition to developing and implementing ADA/FMLA compliance programs.

As a vocational expert/consultant, Beth provides full vocational rehabilitation services through HRM Consulting, including vocational assessments, testing, evaluation, and job analysis and plan development. She is registered as a vocational expert with the office of Hearing and Appeals, Social Security Administration, providing expert testimony.

Ms. De Lima's ADA documentation includes parameters for analysis of "evidence" supporting essential function classification and the "reason/s" for the classification. The employer is provided the elements of evidence necessary to successfully defend this document.

Beth also provides vocational, human resource, and labor market assessments for use in personal injury and divorce litigation, and is available to assist attorneys with expert witness preparation in these areas.

Beth has worked as an adjunct instructor for the Yosemite Community College District, teaching Human Resource Business Essentials.
Consulting Practice
All States
HRM Consulting, Inc. in the Social Networks

Twitter

LinkedIn
Professional Experience
Beth Brascugli De Lima, MBA, SPHR-CA, SHRM-SCP, founded HRM Consulting in 1992 after completing her Master's degree. She is nationally certified as a senior professional in Human Resources with an emphasis on the Americans with Disabilities Act (ADA), workers' compensation and the Family Medical Leave Act (FMLA).

Ms. De Lima is a recognized expert in the human resource and vocational rehabilitation fields, including development of essential function job analysis, disability management and job accommodation. She is experienced in working with the Federal Government as a vocational expert.

Beth has been a speaker for professional organizations in the United States and has conducted personalized training workshops for corporations, non-profits, small businesses and government agencies. Her training workshops are particularly noteworthy for their informative, lively and highly interactive style.
Licenses
Ms. De Lima is certified by the Society for Human Resource Management as a Senior Professional in Human Resources (SPHR), and a SHRM Senior Certified Professional (SHRM-SCP). She is an experienced vocational expert with the Social Security Administration, Office of Hearings and Appeals.
Legal Experience & Services
Ms. De Lima's legal experience includes but is not limited to:

- Participation as an expert in mediated hearings and cases presided over by Administrative Law Judges
- Divorce cases where an "ability to work" determination is needed to evaluate a disability
- Assist plaintiff and defense attorneys in the application of industry-accepted HR guidelines
- Prevention of employment litigation through the development of appropriate personnel policies and manuals for clients
- Involvement in California Labor Commission actions regarding "wage orders"
- Depositions given in past 12 months
- Writing of expert reports used in litigation
- Court appearances for expert testimony
Affiliations
Ms. De Lima is a member of the following organizations:

- Society for Human Resource Management (SHRM)
- Chamber of Commerce
- Rotary International
- Active participant in the Calaveras, Tuolumne, and Amador County business networks
- The Golden Key, Gamma Sigma Delta, and Alpha Sigma National Honor Societies
Seminars & Training
Beth Brascugli De Lima is a frequent speaker and trainer on subjects relating to human resources, personnel policies and employment law. Representative engagements include:

"Sexual Harassment" Berkeley California, Cal Alumni Association, Pinecrest, CA, 6/14/13

"Roadmap to California Medical Leaves: Your Ultimate Guide to PDL, FMLA, FEHA, SDI, CFRA, PFL, ADA and Workers' Compensation with a Bonus on Handling Performance Management Challenges" Compliance Online, San Jose, CA, 3/5/13 and 3/6/13

"When FMLA Ends and ADA Begins. The FMLA/ADA Crossover: Coordination, Management, and Compliance Strategies" In-House Webinar via Compliance Online, 9/25/12, 1/22/13, 5/10/13
Education
- MBA, Organization Behavior & Human Resources, California State University, Sacramento, 1992
- Masters Work in Organizational Communication, University of Arizona, Tucson, 1989
- B.S., Family and Consumer Resources, University of Arizona, Tucson, 1988