Accident Causation, Behavioral Systems, Risk Assessment, Oil/Gas Expert Witness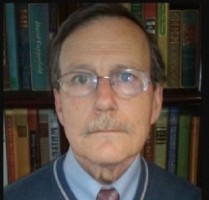 HSE Solutions, Inc.
13576 Woodbank Place
Tuscaloosa
,
Alabama
35405

(832) 764-6540

https://hsesolutions.wixsite.com/website
► Contact HSE Solutions, Inc.
Expert Witness
Litigation Support
Speaker
Ronald Hallmark, CSP is an EHS professional with 30 plus years of successful EHS experience on 4 continents. Specialist in Risk Management. EHS program development, EHS training, and Behavioral Safety sciences. As EHS Manager and Risk Consultant led multi-million accident investigations involving loss of life and property. In each case developed root causes and a list of preventable causes which could have been corrected. In each case, the causes were turned in areas for improvement. As EHS manager, successfully led EHS programs which became industry leaders. Requested to speak at several EHS symposiums including SPE, AiChE, OSHA on the subject of Best HSE Practices and Behavioral Safety.
Services
Mr. Hallmark's areas of expertise Include:

-HSE Management
-Budget Management
-Risk Management
-Risk Assessment
-Shareholder Communication
-Accident Investigation
-HSE Expert Witness
-Organizational Management
-HSE Culture Implementation & Development
-HSE Training and Development
-HSE Leadership & mentoring HSE to Senior Executives
-Process Safety Management Systems & PSM Audits
-Behavioral based Safety Auditing Systems
-HSE Internal and Corporate Audit
-Incorporation of Quality & HSE Systems
Litigation Support Services

Mr. Hallmark provides HSE expert witness testimony and advice related to accidents involving high loss of property and life.
Areas of Expertise
Accident
Accident Analysis
Accident Investigation
Accident Prevention
Accident Reconstruction
Auditing Systems
Behavioral Causation
Behavioral Safety
Confined Space
Confined Space
Construction Accidents
Construction Defects
Construction Injuries
Environmental
Explosion
Failure Analysis
Industrial Accidents
Industrial Chemical Products
Investigation
Loss Prevention
Management
Mining
Nuclear Safety
Oil Analysis
Oil Fires
OSHA Construction
OSHA Violations
Pipeline Explosions
Process Safety
Risk Management
Safety OSHA
Traffic Accident
Transportation Safety
Additional Expertise:

Risk Assessment Accident Investigation HSE Management Behavioral Safety Audit
HSE Solutions, Inc. in the Social Networks

LinkedIn
Professional Experience
Worked over 35 years in: Governmental Regulatory Authority (MSHA), Coal Mining Safety and Mining Technical Safety Expert (Shell Oil-Mining), almost 15 years as Health, Safety and Environmental Technical Adviser and HSE Manager for BP PLC in 6 countries and in USA (Anchorage, Cleveland). Additionally, employed by DNV (Det Norske Veritas) as Sr. Consultant designing Risk Assessment and Auditing Programs for Oil/Gas Industry and as Accident Investigation Leader for multi Million dollar accidents. Served on BP PLC Corporate Risk Management Audit Team which reported findings to BP Board. Hired by AT&T as the HSE Global Manager to start up their Energy Services HSE Division.
Licenses
Certified Safety Professional - Board of CSP
Legal Experience & Services
Provided Expert support to 5 lawyers over 20 years related to accidents involving fatal accidents. In these cases, the cases were settled and I did not go to deposition or trial. Two other cases, involved fatalities, one was related to a mining operation and the other was elated to oil facility. I provided depositions in both and trial testimony in one.
Affiliations
Professional Member of ASSE (American Society of Safety Engineers)
Qualifications
BS Engineering, 6 hours Master in Safety, UAB. ISO 9001 and ISO 14001 Lead Auditor.
Awards & Honors
Awarded "Best Project: Safety Performance", 1994, PDVSA
Outstanding Performance Leading Long Beach, CA Oil spill, 1990
Seminars & Training
SPE Technical Paper 2009
CCPS (Center for Chomical Process Safety) 2010
OSHA Regional Safety Symposium, Houston, 2008
AiCHE Safety Symposium, Tampa, FL 2010
Publications
Successful Process Safety Management Requires a Barrier Risk Assessment Tool , AiCHE, san Antonio 2010
Risk Communications: Web-sites for Barrier Diagrams and Process Safety, CCPS, October, 2009
Integrated Risk Management: Using Intranet-Based Tools to Effectively Communicate Critical Risk Information from Bow Ties and Hazard & Risk Registers, SPE, 2009
Professional References
Von Gusa Regional VP, PwC, Houston
Education
The University of Alabama
BSc, Mineral Engineering
1966 – 1977
Articles Published by HSE Solutions, Inc.
Expert Witness Experience and Skills Count
A short expulse of my experience as an expert witness with a few personal notes.
Read Article
Key Characteristics of a Successful HSE Manager
Listing of key characteristics of highly successful HSE Managers and practicioners.
Read Article