Audio/Video/Image/Photograph/Voice Forensics and Analysis, Expert Witness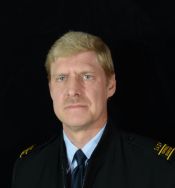 Image And Sound Forensics®
18695 Pony Express Drive #490
Parker
,
Colorado
80134

(303) 805-5301

(303) 841-7386

www.IASForensics.com

Send an email
Expert Witness
Forensic Expert
Audio/Video/Image/Photograph/Voice Forensics and Analysis, Court qualified expert witness. Authentication, Enhancement, Restoration. Forensic Transcription. Analog to digital transfer services. Noise reduction/removal. Video frame capture and printing. Signal Processing and Research Lab.
Areas of Expertise
Additional Expertise:

Recorded Evidence Forensics; Voice Analysis Forensics; Image Analysis Forensics; Photograph Analysis Forensics;
Video Analysis Forensics.
Consulting Practice
All States/World Wide