Forensic DNA Consulting Firm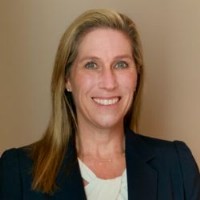 Independent DNA Consulting, LLC
803 Mossy Oak Ave.
Baton Rouge
,
Louisiana
70810

(225) 936-9377

www.independentdnaconsulting.com
► Contact Independent DNA Consulting, LLC
Expert Witness
Forensic Expert
Litigation Support
Speaker
Forensic DNA Consulting; review DNA data, provide in court trial observation, provide expert testimony
Services
Provide a complete case review of ALL results obtained from your local laboratory. Mrs. Ross can also assist by reviewing procedures used to determine ASCLD-LAB compliance and determine if additional testing is required.
Litigation Support Services

Review all interviews and testimony. Provide cross examination questions
Areas of Expertise
Biological Sciences
Criminal
Profile
Angela Ross is a former employee of the Louisiana State Police Crime Lab with serology, DNA (STR & Y-STR), and crime scene experience. Mrs. Ross is court qualified in numerous parishes in Louisiana and federal courts. Mrs. Ross has assisted the military in over 70 litigated trials as of 2022 where she participated in pretrial interviews, panel/jury selection, and in court testimony observation.
Areas Served
All states, International
More Information
Independent DNA Consulting, LLC in the Social Networks

LinkedIn
Professional Experience
Trained at LSPCL, ASLCD-LAB accredited lab. Consulted on over 100 criminal cases.
Affiliations
American Academy of Forensic Science
Qualifications
BS in Microbiology, trained at ASCLS-LAB certified lab
Awards & Honors
Meritorious Service Award (Unit); Office of State Police, Louisiana. December 2005
Hurricanes Katrina and Rita
Meritorious Service Award; Office of State Police, Louisiana. October 2003
Serial Killer Task Force (DTL)
Commendation; FBI. August 2003
Serial Killer Task Force (DTL)
Seminars & Training
Louisiana Association of Criminal Defense Lawyers Homicide Seminar – DNA Evidence
June 6, 2014
Louisiana Association of Criminal Defense Lawyers Homicide Seminar – DNA Evidence
June 12, 2015
Louisiana Association of Criminal Defense Lawyers Forensics Seminar – Intro to DNA
August 4, 2017
DSO Pacific Training Symposium; Fundamentals Training: Sharpen Our Expertise – DNA
December 5, 2019
Education
BS Microbiology from Louisiana State University