Banking, Commercial Banking, Lender Liability, Bankruptcy & Bank Fraud Expert Witnesses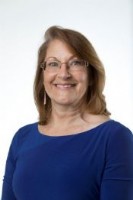 Inglewood Associates LLC
1241 High Street
Fairport Harbor
,
Ohio
44070

(440) 477-4781

https://www.ingw.com
► Contact Inglewood Associates LLC
Expert Witness
Speaker
Nancy Terrill has 35 years of workout and executive banking experience. She offers expert witness services for commercial bank lending, Commercial Bank Lending Policy and Standards including Good Faith and Fair Dealing Policy, Fraud, Lender Liability, Regulatory Oversight, Commercial loan workout and collection policy. She has experience with asset based lending (and ABL auditing), construction and real estate development lending, automotive, floor plan and buy here pay here loans, private banking, small business (SBA) and large corporate, Healthcare and specialty lending. Commercial Banking regulator oversight and policies. During her years at a top public accounting firm, she gained expertise in M&A Due Diligence. In addition, Inglewood offers Real estate, Valuation, and Damages experts, Financial Consulting with a focus on Insolvency matters including bankruptcy and receivership.
Services
Inglewood Professionals provide a full range of Banking and Business expert witness consulting and testimony services in the following areas:
• Agent/Participant Loan Obligations
• Article 9 Secured Party Sales
• Privacy
• Bank Fraud, Fraudulent Conveyance
• Bank Management Standards
• Bank Negligence Issues
• Bank Officer and Director Conduct
• Bank Regulations
• Banking Code of Ethics
• Banking Operations
• Banking Standards, Policies & Procedures
• Bankruptcy
• Business Sale Transactions
• Business Valuation
• Capital Raising
• Cash Management
• Collateral Valuation
• Collection Practices
• Commercial and Real Estate Lending Practices
• Confidentiality and Privacy Standards
• Conflicts of Interest
• Credit Administration and Credit Policy
• Critical Success Factors
• Damage Calculations
• Deepening Insolvency
• Duty of Good Faith and Fair Dealing
• Easement Damages
• Failed System Implementation
• Fiduciary Duties
• Forensic and Fraud
• Insolvency
• Intellectual Property
• Lender Liability
• Loan Commitment
• Loan Guarantee
• Loan Review
• Loan Sale
• Mergers and Acquisition Due Diligence (Quality of Earnings)
• Payment Demand and Foreclosure
• Purchase Accounting
• Real Estate
• Rebuttal Report
• Receivership
• Standards of Conduct
• Strategic Planning
• Suspicious Activity Reporting (SAR)
• SWAPS
• Tortuous Interference
• Troubled Debt Restructure (TDR)
• Unfair Competition
• Workouts and Forbearance
Litigation Support Services

Inglewood Associates LLC provides unbiased and impartial expert testimony and litigation support services for both plaintiff and defense attorneys.
Areas of Expertise
Accounting
Banking
Bankruptcy
Business
Business Acquisitions
Business Appraisal
Business Interruption
Business Organization
Business Strategy
Business Valuations
Commercial and Contract
Commercial Litigation
Commercial Real Estate
Construction
Corporate
Crisis Management
Damages
Due Diligence
Economic Damages
Economic Losses
Ethics
Fiduciary Duty
Fraud
Insolvency
Lender Liability
Litigation
Lost Earnings
Lost Profits
Mergers & Acquisitions
Mortgage
Mortgage Fraud
Real Estate
Real Estate Finance
Sba
Additional Expertise:

Participation Loans; Asset Based Loans; Floor Plan Lending; Buy Here Pay Here Industry Loans. Forbearance, loan acceleration, demand payment, Automotive Dealership, Banking Standards, Bank Fraud, STBA, Loan Workout.
Consulting Practice
All States Nationwide, Ohio, Michigan
Professional Experience
As an expert witness, Nancy Terrill has provided expert opinion reports and provided deposition testimony for both state and federal courts for clients in multiple states involving Banking Standards and other Banking matters. Inglewood Professionals are experts in damages and valuation in the process of numerous workout cases in both state and federal courts, including bankruptcy courts nationwide.
Licenses
Certified Turnaround Professional
Affiliations
Turnaround Management Association (TMA) - prior presidency of Ohio Chapter
IWIRC - International Women In Restructuring
ACG - Association for Corporate Growth
Qualifications
Nancy Terrill - 25 years banking executive heading Commercial Special Credits, M&A due diligence expert, Turnaround and Restructuring Consultant

John Lane - Partner with the top accounting firm, Turnaround and Restructuring Consultant
Awards & Honors
Ohio TMA Lifetime Achievement Award 2018
Seminars & Training
CTP - Certified Turnaround Professional
Education
Nancy Terrill - MBA in Finance, Cleveland State University, high honors; CTP - Certified Turnaround Professional, BA in International Business from Lake Erie College

John Lane - MS in Accounting, Notre Dame University