HVAC, Plumbing, Fire Sprinklers, Piping, & Energy Efficiency Expert Witness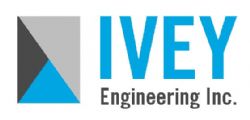 Ivey Engineering, Inc.
8330 Juniper Creek Lane
San Diego
,
California
92126

(858) 587-2874

https://www.iveyengineering.com
► Contact Ivey Engineering, Inc.
Expert Witness
Forensic Expert
Litigation Support
Ivey Engineering, Inc. (IEI) is an HVAC, plumbing, process piping, fire sprinkler and energy management consulting firm. The firm performs forensic analysis, expert witness consulting and construction claims consulting. The staff is comprised of professional engineers, former construction executives and service and repair professionals. We are licensed engineers ( 38 + states ). We are high-rise building specialist. Experience with refrigeration/freezer systems, carbon monoxide, sovent plumbing, chillers, boilers, cooling towers, smoke migration.
Services
Ivey Engineering, Inc. offers the following services:

- Construction Defect Consulting

As an expert in the engineering and construction field, Ivey Engineering evaluates and analyzes hundreds of construction projects for defects related to design and construction. IEI provides construction defect consulting and construction defect expert witness testimony for owners, insurance carriers, law firms, developers, contractors, sub-contractors and designers.

- Design Errors and Omissions Consulting

Design errors or omissions can be errors or flaws in the drawings or in design administration that may affect the performance of a process or product or potentially cause harm and damage. Since design errors and omissions can stall a project before it begins, Ivey Engineering's design omissions consulting experts make sure you get off on the right foot.

- Forensic Investigation and Failure Analysis

Forensic engineering is generally defined as the application of science and engineering to the investigation of a failure or an incident. Within the framework of a system or component failure, IEI will provide forensic construction consulting and determine the physical causes of the incident, prepare engineering reports, and offer forensic analysis expert witness testimony at mediation, arbitration and trial. The IEI team of skilled forensic experts investigates materials, products, structures or components that fail, do not operate or function properly, or may have caused personal injury or damage to property.

- Construction Claims Consulting

Our consultants have the background and years of experience to assist you with disputed issues. IEI's experts are experienced in project management, scheduling, cost estimating, bidding and claims. Construction claims can impact change orders, disruptions, delays, abandonment, suspension and termination, force majeure, differing site conditions and interference, to name a few. An IEI consultant, who also has experience as a construction claims expert witness, will evaluate damages and clearly communicate the results of an analysis in an easily understood way.

- Estimating and Cost Analysis

We provide construction cost estimating and construction cost analysis services pursuant to disputes and litigation, many times as third-party independent consultants. IEI develops budgetary and detailed cost estimates for HVAC, plumbing, energy management and controls, fire suppression and piping systems and general construction.

- Energy Management Consulting

We investigate energy efficiency problems in HVAC systems, plumbing systems, lighting systems and building envelopes. We perform energy audits, LEED verification testing and measurement; review design documents; and perform energy modeling and calculations to develop recommendations and opinions. Our energy management consulting includes investigating allegations of construction defects or design errors or omissions.
Areas of Expertise
Additional Expertise:

Chillers; Ventilation; Gas Furnaces; Piping; Air Conditioning; Heating; Scalding; HEPA Filters; Building System Design; VAV Systems; Evaporative Cooling Systems; Evaporative Cooling Systems Heat Pump Systems; Plumbing Explosions; Natural Gas Leaks; Valve Failures; Building Codes & Standards (UPC; IRC; IPC; ASME; ANSI; NFPA; ASPE; ASHRAE; CSA; National Plumbing Code - Canada); Energy Efficiency; Building System Design; Facility Condition Assessments.
Profile
IEI was founded in 1994 by William Ivey. Mr. Ivey is a licensed Professional Engineer, former construction company executive and an authority on construction of plumbing, process piping and HVAC systems.

IEI has offices in San Diego, California and specializes in mechanical systems for residential, commercial, institutional, health facilities, educational campuses, and industrial projects. We are high-rise building specialists. Clients include building owners, contractors, facility managers, law firms, HOAs, and insurance companies. Licensed in over 38 states.
Areas Served
All States
Ivey Engineering, Inc. in the Social Networks

Facebook

Twitter

LinkedIn
Professional Experience
Staff Experience (HVAC, plumbing, piping and fire protection)

• Managed the construction of over 1,000 projects involving over $1 billion in mechanical work.
• Designed approximately 1,000 projects totaling approximately $1 billion in mechanical construction work.
• Estimated and bid approximately 3,000 projects.
• Prepared and negotiated approximately 10,000 change orders.
• Prepared, defended or negotiated approximately 50 construction claims.
• Prepared and negotiated approximately 4,000 contracts or subcontracts.
• Managed approximately 3,000 subcontracts for virtually all construction services.
Licenses
Licensed Professional Engineers in:
Alaska
Arkansas
Arizona
California
Colorado
Connecticut
Washington DC
Delaware
Florida
Georgia
Hawaii
Idaho
Illinois
Indiana
Kansas
Kentucky
Maryland
Michigan
Minnesota
Missouri
Montana
Nebraska
Nevada
New Jersey
New Mexico
Ohio
Oklahoma
Oregon
Pennsylvania
South Dakota
Tennessee
Texas
Utah
Vermont
Washington
West Virginia
Wisconsin
Wyoming
Legal Experience & Services
The staff has served as an expert witness in construction litigation matters, personal injury, patent litigation, product liability & designed HVAC, piping and plumbing systems, and has served as an industry expert for the California State Contractors License Board. We have been appointed to various state and local apprenticeship training committees and various International Code Council (ICC) development committees. High-rise building specialists.
Affiliations
- American Society of Heating, Refrigerating & Air Conditioning Engineers (ASHRAE)
- American Society of Plumbing Engineers (ASPE)
- International Code Council (ICC)
- National Fire Protection Association (NFPA)
- Air Conditioning Contractors of America (ACCA)
- The National Society of Professional Engineers (NSPE)
- The International Association of Plumbing and Mechanical Officials (IAPMO)
- LEED
Qualifications
Certified as a professional engineer by The National Council of Examiners for Engineering and Surveying, Certificate No. 13415.

California State Contractors License Board License No. 699556 for three classifications: B (General Building), C20 (Warm Air Heating and Air Conditioning) and C36 (Plumbing).
Seminars & Training
Multiple - Ask for Details, if needed.
Professional References
Please contact info@iveyengineering.com for a list of current references.
Education
· BS degrees in Mechanical Engineering