Plumbing, HVAC, Construction, Piping Systems, Asbestos Expert Witness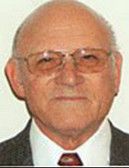 J. B. Giacoma Consulting, LLC
Main Office
1155C Arnold Drive #258
Martinez
,
California
94553

(925) 681-3342

(707) 649-1503

johngiacoma.com

Send an email
Expert Witness
Forensic Expert
J. B. Giacoma Consulting, LLC provides consulting and evaluation services for Plumbing/Mechanical related projects. Work with attorneys and other clients to resolve case issues. Construction defects - Personal liability claims. Construction claims - Cost estimating (Plaintiff or defense).
Services
J.B. Giacoma Consulting, LLC gives quality opinions regarding important issues that involve subjects such as hot water heaters, circulating pumps, cold water systems, boilers, asbestos exposure and mechanical systems.

J.B. Giacoma Consulting, LLC creates reports concerning refrigeration systems, and HVAC control systems. J.B. Giacoma Consulting, LLC also provides expert witness testimony for heating, ventilation, air conditioning, climate control, refrigeration, thermodynamics, heat transfer, room air distribution, air handlers, air handling units (AHU), BTUs, condensers, constant air volume (CAV) furnaces, boilers, as well as many other related topics.

J.B. Giacoma Consulting, LLC has been an expert witness and testified for more than 30 depositions.

We offer the following services:

-Plumbing
-HVAC (heating, ventilation, air conditioning)
-Piping Systems (including Mechanical)
-Water leaks and Flooding
-Sewer Backups
-Hot Water Scalding
-Personal Injury
-Asbestos Exposure
-Housing Construction Defects
-Industrial Construction Defects
-Commercial Construction Defects
-Construction Claim Analysis
-Field Inspection
-Comprehensive Reporting Services
-Carbon Monoxide
-Boiler Systems
-Construction Accidents
-Construction Defects
-Construction Disputes
-Construction Injuries
-Construction Safety
-Construction Site Work
-Corrosion
-Fuel Systems
-Fuels
-Litigation
-Mechanical
-Mold
-Slip and Fall
-Waste Treatment
-Water Treatment
Areas of Expertise
Profile
Over 40 yr. field experience as tradesman Plumber/Contractor. Installed, supervised, managed, consult and designed Mechanical/Plumbing/HVAC projects. Residential-Commercial-Industrial.
Consulting Practice
All States - will travel; Primary Areas of Service include: Arizona, California, and, Nevada.
J. B. Giacoma Consulting, LLC in the Social Networks

Twitter

LinkedIn
Professional Experience
More than 40 years in the construction trades.
Hands on field experience as Plumber and HVAC pipe fitter and Licensed Mechanical Contractor
Supervised and managed installation of Plumbing and HVAC systems. Boiler service and installation
Residential, Commercial and Industrial buildings. co-generation plants, Water Treatment & Sewer Treatment Plants
Ultrasonic pipe testing corrosion analysis.
Licenses
State of California contractor license - Inactive - #246273-C36, A, B, C4, C10, C16, C20, C34, C42 & C43.
State of Arizona contractor license- JKG - #ROC115065
Legal Experience & Services
Plumbing, HVAC & Piping systems evaluation services to aid clients in determining the technical details of the case and offering expert witness opinion. Provided testimony for depositions, arbitrations and mediations.
Affiliations
Westcon Consulting Association - SF Bay area
Forensic Expert Witness Association
American Society of Plumbing Engineers-SF
ASHRE - HVAC Design
Seminars & Training
Boiler servicing R. F. McDonald
Laney trade school Plumbing and Pipefitting Apprenticeship
UC Berkeley - Extension Estimating and HVAC design
Contra Costa Jr. College- Business Administration
ASPE- Certified in Plumbing Engineering and Design
Professional References
Provided upon request.
Education
Plumbing Apprenticeship - Laney trade school - Oakland, CA
Plumbing Engineering design - Certified by ASPE-SF
Project Management in construction - ABC Contractors
HVAC estimating and design - U.C. Berkeley Extension
Business Administration - Contra Costa Jr. College/DVC