OB/Gyn Expert Witness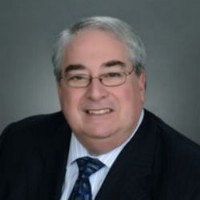 James M. Wheeler, MD, MPH, JD
4100 Milam Street
Houston
,
Texas
77006

(713) 797-9200

https://www.jimwheelermd.com
► Contact James M. Wheeler, MD, MPH, JD
Expert Witness
Litigation Support
Speaker
Dr. Wheeler, an ob/gyn, subspecializing in reproductive endocrinology and infertility, has consulted in medicolegal matters for more than 20 years, for both plaintiff and defense counsel. His credentials in Clinical Epidemiology and Biostatistics make him especially useful in complex issues involving causation. He has testified in Ob/gyn matters and provided medical review services in cases involving Dermatology, General Surgery, Family Practice, Intensive Care, Internal Medicine, Ophthalmology, Orthopedics and Plastic Surgery. He has been a testifying expert before the FDA for drugs and devices and has testified before U.S. Congressional staffers on health policy issues.
Services
Dr. Wheeler provides medicolegal consulting for plaintiff and defense attorneys in civil and criminal cases, individual patients and doctors, insurance companies, and other healthcare companies seeking a neutral medicolegal reviewer. He also provides physicians and attorneys medicolegal consultations regarding transactions, insurance, and peer review issues.
Litigation Support Services

Dr. Wheeler provides unbiased and impartial expert testimony and litigation support services for both plaintiff and defense attorneys.
Areas of Expertise
Additional Expertise:

Complex Case Causation
Profile
Dr. Wheeler serves at the Center for Women's HealthCare in midtown Houston, providing ob/gyn and reproductive endocrinologic services to women in all phases of their life cycles. He focuses upon metabolic disorders, menopausal medicine, hormonal disorders, contraception, infertility and the general health of patients of a wide age range. He also spends a fair amount of time as a medicolegal consultant over the past 22 years, and enjoys the application of the combination of his clinical, methodologic and legal training in evaluating various types of cases.
Areas Served
All States
Professional Experience
Board Certified in Obstetrics & Gynecology; Fellowship Trained in Reproductive Endocrinology/Infertility
Licenses
Diplomat, American Board of Obstetrics and Gynecology
Licensed by the State of Texas
Publications
Extensive list - Available upon request.
Education
B.A., Harvard College, Cambridge, MA
M.D., Baylor College of Medicine, Houston, TX
M.P.H., Biostatistics/Maternal Child Health - Yale University School of Public Health, New Haven, CT
J.D., University of Houston Law Center, Houston, TX