Pediatric Malpractice Expert Witness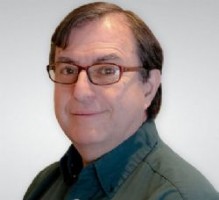 James P. Scibilia, M.D.
1000 Dutch Ridge Road
Beaver
,
Pennsylvania
15009

(724) 728-7000

https://www.heritagevalley.org/doctors/9522/
► Contact James P. Scibilia, M.D.
Expert Witness
Litigation Support
Speaker
James P. Scibilia, M.D. has more than 30 years of experience with in-patient and out-patient pediatric care in a large private practice setting. He has reviewed cases for attorneys over the past 20+ years and has experience in litigation support, written opinions, depositions, and trial testimony. He provides accurate and unbiased reports. He serves as board director for one of the largest independent single specialty pediatric groups in Pennsylvania. Administratively he has served as a nursery director and director of pediatrics for a family practice residency program.
Services
Dr. James P. Scibilia can provide timely, accurate and unbiased opinions on all aspects of in-patient and out-patient pediatric care in the primary care setting. This could include informational reports and comprehensive literature reviews. He has special interest and expertise in the area of psychiatric medication in the primary care setting and management and diagnosis of developmental disorders. Opinions are available on care for in-patient and out-patient infection management, developmental disorders and autism, orthopedic and hip dysplasia, toxic exposures including lead, medication side effects, diagnostic errors, newborn injury or management, possible drug or vaccine injury and many other areas. In addition, he can accurately comment on administrative errors or insurance issues related to outcomes. He is experienced in deposition and trial testimony and can provide assistance to attorneys preparing for these encounters.
Litigation Support Services

Aside from document review and reports, Dr Scibilia can provide easy to read and understand medical research reviews for attorneys or clients. Assistance with deposition preparation and witness questioning are also available with written, easy to understand reports or suggestions.
Areas of Expertise
Profile
Dr. James P. Scibilia graduated Phi Beta Kappa and with university honors from Johns Hopkins University. He then completed training at the University of Maryland Medical School where he graduated Magna Cum Laude and was awarded the Bradley Prize for Pediatric Excellence. His residency training was at Children's Hospital of Pittsburgh where he served as out patient chief resident. He joined his current practice upon completion of that training and has overseen the growth of that practice which now comprises 5 offices and 15 providers caring for over 40,000 pediatric patients in the Tri-State area of Western Pennsylvania and Eastern Ohio.

He has spoken at national and international conferences and has had extensive teaching experience with nurses, medical students and medical residents.

He has been active regionally with the American Academy of Pediatrics nominating committee and participates in national AAP events.

In addition to his medical expertise, Dr Scibilia has extensive experience in the administrative aspects of medicine from the physician, patient and nursing perspectives. He has over 15 years board experience with a large, highly rated integrated health system in Western Pennsylvania.
Areas Served
All States
Professional Experience
1986-2014 - Director and Board Chairman Heritage Valley Pediatrics, serving 40,000 pediatric patients with 140,000 out-patient visits per year. Currently serving 5 sites with 15 practitioners.

1992-2009, 2011-14 - Board of Directors, Heritage valley Health System

1986-2014 - Nursery director, Heritage Valley Beaver

1986-2012 - Director of Pediatric Education, Family Practice Residency Program, Heritage Valley Beaver

1987-2014 - Clinical Assistant Professor, University of Pittsburgh School of Medicine
Licenses
Pennsylvania
Ohio
Legal Experience & Services
Dr Scibilia has reviewed over 50 cases in the past 20 years for plaintiff and defense counsel and has been involved in dozens of depositions and trial appearances as well as licensure reviews and criminal investigations.

Dr Scibilia will provide a rapid turnaround time for unbiased reviews based on the merits of the case. Dr Scibilia's experience can provide balanced and honest testimony in a professional and dignified manner. Should the case require travel, that can be easily arranged and coordinated at the convenience of council.
Affiliations
American Academy of Pediatrics, Fellow
Member, AAP Section of Complementary and Integrative Medicine - completed 2019
Pennsylvania Medical Society
Beaver County Medical Society
Staff Physician, Heritage Valley Beaver
Staff Physician, Heritage Valley Sewickley
Board of Directors Tri State Pediatric Group (Chair)
Qualifications
Dr Scibilia is a full time, practicing board certified pediatrician with over 30 years of experience in the practice and administration of out patient pediatric care. In addition, he can provide opinions on management of hospitalized patients typically encountered in private practice as well as the administrative hurdles placed in the health care delivery system. Over the past 20 years, he has reviewed over 50 cases for attorneys and has been involved in depositions and trial appearances.

Dr Scibilia represents an unbiased, knowledgeable pediatrician who will go the extra mile to provide the highest quality, accurate and timely information on a broad array of child care topics. He understands the need for reviews which can be obtained quickly and fully devotes himself to the rapid turnaround needed in these cases.
Awards & Honors
Phi Beta Kappa 1979
Alpha Omega Alpha Medical Honor Society 1983
The Bradley Prize in Pediatrics, University of Maryland, 1983
The Best, The Country's Best Physicians 1996
Teacher of the Year, The Medical Center, Beaver 1997
Paul Harris Fellow – The Rotary Foundation 2003
Distinguished Service Award, Big Brothers/Big Sisters Beaver Co. 2003
Pennsylvania Legislative Citation for Public Service 2005
Seminars & Training
Presentations since 2006:
"What's New in Pediatrics – 2006", Pennsylvania Osteopathic Medicine Association, January 2006
"Reemergence Of An Old Enemy: New Strategies for Pertussis Prevention", Grand Rounds, Med Center Beaver, January 2006
"A Psychodynamic Model of Recovery",
World Psychiatric Association Meeting, Istanbul Turkey July 2006
"The ABCD Program: Back to Basics for Weight Management in Children",
2006 Annual Scientific Meeting of NAASO, The Obesity Society, Boston Mass.,
"Childhood Overweight", Pennsylvania Osteopathic Medicine Association Meeting, January 2007
"Pay for Performance – A Private Practice Perspective", 2007 National Conference and Exhibition of American Academy of Pediatrics, San Francisco Ca., October 200
Publications
Scibilia J, Finegold D, Dorman J, Becker D, Drash A: Why Do Children With Diabetes Die?. Acta Endocrinol Suppl (Copenh.) 1986;279:326-33.

Scibilia JP,Vogel JA: Pediatric Puzzler: Rapidly Ascending Paralysis in a 4-year old.
Contemporary Pediatrics June 1988:97.

Scibilia J: In Sickness and In Health. The Journal of NAMI California 2000;11:24.

Research Experience (since 1985):

Pediatric Diabetic Mortality Data Evaluation
Children's Hospital of Pittsburgh Div. of Endocrinology, 1985-6

Children's Hospital of Pittsburgh Otitis Media Study, 1993-2000

The ABCD Pediatric weight loss protocol, co-investigator 2005-06
Professional References
Available On Request
Education
1975-79 Johns Hopkins University BA, Graduated with Honors, Phi Beta Kappa
1979-1983 University of Maryland Medical School MD, Graduated Summa Cum Laude, Bradley Prize for Excellence in Pediatrics
1983-1984 Children's Hospital of Pittsburgh, Internship
1984-1986 Children's Hospital of Pittsburgh, Residency
1986-1987 Children's Hospital of Pittsburgh, Chief Resident-out patient