Forensic, HVAC, Plumbing, Carbon Monoxide, Mechanical & Mold Engineers - Expert Witness Services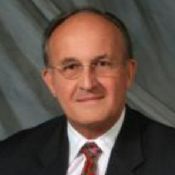 James Partridge Consulting, LLC
36400 Woodward Ave., Suite 112
Bloomfield Hills
,
Michigan
48304

(248) 645-1465

www.jpconsulting-llc.com
► Contact James Partridge Consulting, LLC
Expert Witness
Forensic Expert
Litigation Support
James Partridge Consulting (JPC) provides construction investigation, forensic services, consulting and expert witness services to the legal, insurance and business communities for construction, design and installation defect disputes for all building types. We provide an objective evaluation of the evidence and communicate that evidence in clear, concise, non-technical terms.
Services
James Partridge Consulting (JPC) provides construction investigation, forensic services, consulting and expert witness services to the legal, insurance and business communities, and individuals for construction design and installation defects disputes including:

* Attic moisture and mold
* Building Assessment
* Building Code Envelope Issues
* Building Code Standards
* Building Code Violations
* Building Envelope Analysis
* Building Inspection
* Carbon Monoxide- poisoning and fatalities
* Condensation
* Construction Defects
* Contract Document Analysis
* Contract Compliance
* Design Documents
* Document Examination
* Drainage Failure
* Energy Code Compliance
* Expert Witness Testimony
* Gas systems
* Ghosting/soot damage
* Heating/Ventilating/Air-Conditioning systems failures (HVAC)
* Hot water (potable) systems
* Ice dam damage
* Inspection of the physical evidence
* Leaking roofs
* Mechanical Code
* Mechanical Systems Failures
* Moisture Damage
* Mold and Mildew Damage
* Mold and Mildew Remediation
* Plumbing Code
* Plumbing System Failures
* Psychrometric Analysis
* Roof Drainage
* Roof Leaks
* Scald Injuries
* Swimming Pool Dehumidification
* Water Damage
* Water Intrusion
* Water Vapor
Areas of Expertise
Additional Expertise:

Mechanical System Failure; Building Code Compliance; Building Systems Deficiencies; Water and Moisture Intrusion; Mold and Mildew; Attics and Roofing; Structural Drying; Indoor Air Quality; Cost-To-Rectify; Residential; Property Condition Assessment; Carbon Monoxide (CO) Poisoning/Fatalities.
Profile
Jim Partridge, P.E. has extensive experience as a mechanical, plumbing and fire protection engineer for more than 40 years. This includes Engineering Administration (director of mechanical, electrical and structural departments) in a Michigan architectural firm, Director of Mechanical Engineering and Partner in a Michigan engineering and architectural firm. In 1981 Jim founded his engineering and design firm to provide mechanical, electrical, plumbing, and fire protection services to Architects, Owners and Contractors for all building types. In 2001 Jim founded the forensic engineering firm, James Partridge Consulting, to provide an expert witness, forensic expert and litigation support services.

Jim has been involved in the design of all building types including: apartments, churches, commercial, country clubs, industrial, condominiums, custom homes, fire stations, hospitals, office buildings, mausoleums, manufacturing facilities, medical office buildings, public schools, restaurants, retail shopping centers, universities and warehouse buildings.

His expertise and experience has, and continues to, assist him in expert witness analyses and helps him to assist clients in assessing installation deficiencies, system failures, and contract disputes. Because of his knowledge of current codes and standards, the client is ensured of a case presentation that is technically accurate and scientifically supportable.

Our extensive, and ongoing, design experience keeps us abreast of codes, standards and state-of-the-art practices. This expertise makes us more credible as an expert witness.
Areas Served
All States
Professional Experience
Employment Experience 1981 to Present:

James Partridge Consulting, LLC (8/2001 to present)
Owner
Responsible for all evaluations, investigations, forensic analysis and construction field administration.

James Partridge Associates, Inc. (2/1981 to present)
President
Responsible for all planning, organizations, fees, scheduling, and engineering. Direct control of all engineering design for institutional, industrial, health care and residential projects. Client contacts, sales presentations, and construction administration.
Licenses
Registrations:

Registered professional engineer in the following states: Michigan/1972, Ohio, Indiana, Illinois, Wisconsin, Arizona, North Carolina, Louisiana, Florida, California, Colorado, Minnesota, New Hampshire, Connecticut, Virginia, Washington, Pennsylvania and New York

Certifications:

National Council of Examiners for Engineering and Surveying (NCEES) certified
Certified Fire and Explosion Investigator (CFEI)
Residential Electrical Fire Investigator
Certified Water Damage Restoration Technician (IICRC)
Certified Applied Structural Drying Technician (IICRC)
Licensed Residential Builder, Michigan #2101192573
EDI (Exterior Design Institute) Certified Level 1 & 2 Building Envelope Consultant
Legal Experience & Services
Jim Partridge has experience in troubleshooting all aspects of the built environment and has the expertise to present clearly and concisely the objective evaluation of the evidence. Many of our cases settle before trial.

Jim has participated in hundreds of legal matters concerning all aspects of the habitable environment. He has been deposed 25 times and has testified 8 times at trial or arbitration.
Affiliations
American Indoor Air Quality Council (IAQC)
American Society of Heating, Refrigerating and Air-Conditioning Engineers (ASHRAE)
American Society of Plumbing Engineers (ASPE)
The Association of Energy Engineers (AEE)
National Fire Protection Association (NFPA)
National Association of Fire Investigators (NAFI)
International Code Council (ICC)
Exterior Design Institute (EDI)
Institute of Inspection, Cleaning and Restoration Certification (IICRC)
National Conference of States Building Codes and Standards (NCSBCS)
National Roofing Contractors Association (NRCA)
Building Environment & Thermal Envelope Council (BETEC), National Institute of Building Sciences (NIBS)
Qualifications
Resume Provided Upon Request.
Publications
Economic Feasibility of Variable Speed Drives
Operable versus Fixed Sash Window
HVAC Replacement (44% Energy Cost Avoidance)
Professional References
Available upon request.
Education
BSME-Lawrence Technological University, 1970

ET- St. Clair College, 1961
Articles Published by James Partridge Consulting, LLC
Merging Carbon Monoxide Life Safety with Energy Conservation Methods
Residential indoor air quality, historically, has not been a major concern because the envelope and window leakage provided inhabitants with sufficient outdoor air. Older residential buildings are sufficiently leaky such that infiltration alone can meet the minimum outdoor air requirements for residential ventilation.
Read Article