Medical & Dental Expert Witnesses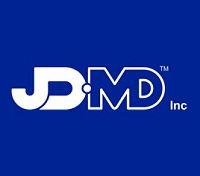 JD.MD, Inc.

(800) 225-5363

https://www.jdmd.com
► Contact JD.MD, Inc.
Expert Witness
Forensic Expert
Litigation Support
JD.MD's expert witness database covers all medical & dental specialties throughout the United States and Canada. Since 1978, we have provided malpractice case evaluations, performed by appropriate specialists. Our expert witnesses are personally selected to match your needs - plaintiff or defense. The quality of our service, competitive pricing, and fast turn-around make JD.MD your winning combination in the courtroom.
Services
JD.MD, Inc., has provided case evaluations, expert witnesses, and support services to attorneys throughout the United States and Canada since 1978. JD.MD has experts from all Medical and Dental specialties, all geographic areas, and our experts are available for consultation and testimony in cases they deem to be meritorious. The following options are provided:

Option A - Comprehensive Screening Report
An analysis of the strengths/weaknesses of your case.
An opinion by an appropriate, non-testifying Medical or Dental specialist as to whether or not malpractice has occurred. A money-back warranty that if JD.MD is unable to procure an expert to support the opinions expressed in the Comprehensive Screening Report (CSR), it will refund the CSR fee, and you and your client will incur no further obligation.

Option B - Work Product Report
An in-depth opinion by a Medical or Dental specialist, who is available to act as your expert witness if the case is meritorious. You will receive a blind copy of the expert's report and a summary of his or her curriculum vitae before you engage the expert's services. There is no on-going obligation to the expert or JD.MD if you do not approve of the report. (The expert's signed report and curriculum vitae will be released to the attorney upon entry into the Retainer Agreement listed below.)

Option C - Retainer Agreement
The expert's identity and curriculum vitae. A signed expert's report or verbal opinion. A verified report, Certificate of Merit, or Affidavit by the expert. A verbal opinion and telephone conference with an expert.
Litigation Support Services

JD.MD can provide you with a Comprehensive Screening Report as an initial case analysis. Our procedure is simple. A qualified physician or dental reviewer will evaluate your records and render a preliminary written opinion, outlining the strengths and/or weaknesses of your case. The step-by-step instructions on our form will help you identify and select the records necessary for the medical or dental reviewer's evaluation, and we are always available to assist you with any questions.
Areas of Expertise
Additional Expertise:

Urogynecology; Adolescent Medicine; Critical Care Medicine; Interventional Radiology; Managed Care Litigation; Medical Ethics; Therapeutic Radiology; Metabolism; Dental Public Health; Dentofacial Orthopedics; Forensic Dentistry; Wound Management; General Dentistry; Oral and Maxillofacial Pathology; Pediatric Dentistry; Periodontics; Prosthodontics; Temporomandibular Dysfunction.
Profile
Performance
Before you accept a case, let JD.MD evaluate it. Our Comprehensive Screening Report, performed by a specialist in the same specialty as the potential defendant, will tell you whether or not the case has Merit.

Services
JD.MD is more than just a database of experts' names. JD.MD is a resource for accurate, on time Medical and Dental expert opinions. We carefully match the right expert in the right case. Our dedication to detail provides a winning combination.

Reliability
JD.MD's expert witnesses are Board Certified in their specialties, and in Canada, they are members of a Royal College. JD.MD has experts in all specialties and in all geographic areas. Our experts are in active practice and prepared to testify in cases they deem to be meritorious.

Results
JD.MD handles the medical side of your case, saving you time to do what you do best.
Areas Served
All States and Canada
JD.MD, Inc. in the Social Networks

Facebook

Twitter

LinkedIn
Legal Experience & Services
JD.MD has a successful track record in this endeavor. Since 1993 many of our plaintiff clients, with meritorious case evaluations, have hired attorneys and settled their cases out of court or proceeded to trial and won. Individuals who do not receive meritorious evaluations at least understand why and gain some peace of mind. Whether your case is deemed to have Merit, Dubious Merit, or Insufficient Merit, the process is a success, because you will receive an unbiased opinion from a medical or dental reviewer in the same specialty as the potential defendant.
Awards & Honors
Connecticut Law Tribune "Best of 2007" Bronze Winner - Medical Consultant Witness
Publications
We provide a Medical Abbreviations Glossary on-line. These Medical Abbreviations are commonly used in Medical and Dental records. There are many other abbreviations, which are rarely used, and some doctors and hospitals create their own. If you cannot locate an abbreviation in our Glossary, contact us for assistance.
Articles Published by JD.MD, Inc.