Vocational Expert Witness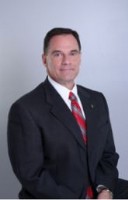 Jeffrey J. Peterson, M.Ed., CRC, CVE, CLCP
Jeff Peterson & Associates, LLC
667 Post Oak Road
Sulphur
,
Louisiana
70663

(337) 625-2526

https://www.jp-a.com/
► Contact Jeffrey J. Peterson, M.Ed., CRC, CVE, CLCP
Expert Witness
Litigation Support
Speaker
Since 1985, Jeff Peterson has provided vocational evaluation, rehabilitation counseling, and vocational/career counseling, for business/ industry, students, insurance companies, attorneys, retirees, various government entities, and individuals considering career changes. He is nationally certified as a vocational evaluator, rehabilitation counselor, and life care planner.
Jeff Peterson & Associates works closely with the legal profession to help address vocational and employability issues that evolve around personal injury, product liability, medical malpractice, labor-related, divorce, ADA, EEOC, discrimination, Jones Act, Longshore, and railroad cases. Jeff Peterson has qualified as an expert witness before state and federal courts, and in administrative law hearings.
Services
Mr. Peterson offers the following services:

Vocational Evaluation
Vocational Rehabilitation & Adjustment Counseling
Vocational Consultation & Expert Testimony
Life Care Planning
ADA Compliance Consulting
Labor Market Surveys & Job Site Analysis
Job & Task Analysis
Job Development & Placement
Areas of Expertise
Americans With Disabilities Act
Divorce
Employment
Employment Discrimination
Employment Termination
Family Law
Labor Law
Personal Injury
Products Liability
Railroads
Vocational Evaluation
Workers Compensation
Wrongful Termination
Additional Expertise:

Jones Act, Longshore Employment, Career Counselling, Rehabilitation Counselling.
Consulting Practice
All States
Jeffrey J. Peterson, M.Ed., CRC, CVE, CLCP in the Social Networks

LinkedIn
Licenses
Licensed Rehabilitation Counselor (LRC) No. 117
Louisiana Licensed Professional Vocational Rehabilitation Board of Examiners
Expiration Date: July 31, 2016, Member since 1989

Licensed Professional Counselor (LPC) No. 574
Louisiana Licensed Professional Counselor Board of Examiners
Expiration Date: June 30, 2016, Member since1988

Certified Rehabilitation Counselor (C.R.C.) No. 00004152
National Commission for Health Certifying Agencies,
Commission on Rehabilitation Counselor Certification
Expiration Date: March 31, 2020, Member since 1990

Certified Vocational Evaluator (C.V.E.) No. 00004152
Commission on Rehabilitation Counselors Certification
Expiration Date: March 31, 2020, Member since 1984

Certified Life Care Planner (C.L.C.P.) No. 365
Commissioners on Health Care Certification
Expiration Date: October 31, 2019, Member since 2000

Vocational Expert, Social Security Administration
Contract No. 1078-06-60110, Vendor since 1989
Affiliations
Vocational Evaluation and Career Assessment Professionals (VECAP)
International Association of Rehabilitation Professionals (IARP)
International Association of Rehabilitation Professionals - Louisiana (IARP-LA)
American Board of Vocational Experts (ABVE)
National Rehabilitation Association (NRA)
Vocational Evaluation & Work Adjustment Association (VEWAA)
National Rehabilitation Counselors Association (NRCA)
National Association of Service Providers in Private Rehabilitation (NASPPR)
Rehabilitation Counselors and Educators Association (RCEA)
American Counseling Association (ACA)
American Rehabilitation Counseling Association (ARCA)
Association for Assessment in Counseling (AAC)
National Career Development Association (NCDA)
National Employment Counselors Association (NECA)
Publications
Call for a complete CV.
Education
M.Ed. Rehabilitation Services, Auburn University, AL, 1984
B.S. Special Education, Minot State University, ND, 1980
B.S. Elementary Education, Minot State University, ND, 1980